Lookout's
new
Apple
Watch
app
helps
make
finding
your
iPhone
a
scream
The
handy
security
app
also
has
a
number
of
other
great
tricks
up
its
sleeve
That iThingy You're Wearing
March 8, 2016
At least for me, one of the most practical applications of the Apple Watch is the built-in ping functionality.
If you didn't know, you can swipe up on the screen to the default Glance and select the button on the bottom left portion of the screen. That will automatically cause your iPhone to emit a loud pulse.
But security company Lookout has just released an update to its iPhone app that takes that great feature to another level.
A scream queen
After downloading Lookout, you'll need to go through a quick setup process and also make sure that the companion app is installed on your Apple Watch.
Here's an interactive preview from our sister site WatchAware.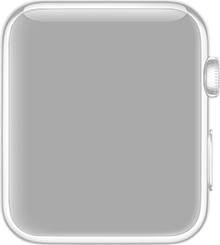 When you've misplaced an iPhone, just open up the app on your watch. Right away, you'll notice the name of the phone and a distance bar that's a modern take on the classic "you're getting warmer" game. It will be green when you're very close to your phone and goes red the further away you are.
It will also show some handy information like "Right Next to You" or "Nearby."
If that doesn't help, you can hit the Scream button. It definitely lives up to that name as your phone will emit an extremely loud tone that sounds like an ambulance or police car. And trust me, it's significantly more jarring than the ping noise. I could even hear my iPhone when I placed it under some couch cushions.
Another great feature will activate any time you are about to head out of Bluetooth connection range of an iPhone. The watch app will notify you, allow you to activate a Scream on the iPhone, or pull up a map of the handset's last known location.
Wrap-up
The app has a number of great security features for any iOS device user.
The Lookout app is designed for both the iPhone/iPod touch and all iPad models. It can be downloaded now on the App Store for free.
With an in-app purchase of $2.99 per month or $29.99 per year, you can also unlock a Premium subscription. That will automatically backup your photos and also provide theft alerts. When the app notices any behavior that possibly means your iPhone or iPad has been stolen, you'll receive an email with the last known location of your device.
If you're looking to add an extra layer of security to your iOS device, Lookout is a great choice especially with the great number of free features.
Just for the Scream feature alone, it will definitely be staying on my iPhone.
Free
Lookout – Security, Backup and Missing Device
Lookout, Inc.