Our
10
Favorite
Endless
Casual
Games
Casual
play
titles
to
keep
you
entertained
for
hours
September 26, 2016
When you're looking for a casual game, you want to find one that will give you the most bang for your buck. Not only do you want a lot of replay value, but you want the game to be entertaining as well. With that in mind, you'd do well to turn to the genre known as "endless runners," which, along with its offshoots, is meant to provide plenty of replay time in your game. And you'd do even better to check out these 10 endless casual games, which not only give you lots of play time, but are also beautifully designed and executed.
The game Wired called 'A piece of interactive art'
Alto's Adventure
Alto's Adventure
Alto's Adventure is a fresh, cool take on the endless runner genre. Punning emphasis on fresh and cool, by the way, because this game happens to be an endless snowboarding adventure. In Alto's Adventure, you'll guide the title character and his friends as they journey across the beautiful alpine hills of their native lands, while also visiting neighboring villages, ancient woodlands, and long-abandoned ruins.
Alto's Adventure
Snowman
Collect your llamas and coins
You need to collect your escaped llamas as you snowboard down the slopes, while also gathering coins to buy new gear from the village workshop.
Jump, do backflips, but watch your landings
You score speed boosts for doing tricks like jumps, grinds, and backflips. Just be sure to watch that landing so you don't crash.
Grind the wires
There are some wires and walls you can grind down, scoring even more points and a speed boost.
Check out our original review
Get
Alto's Adventure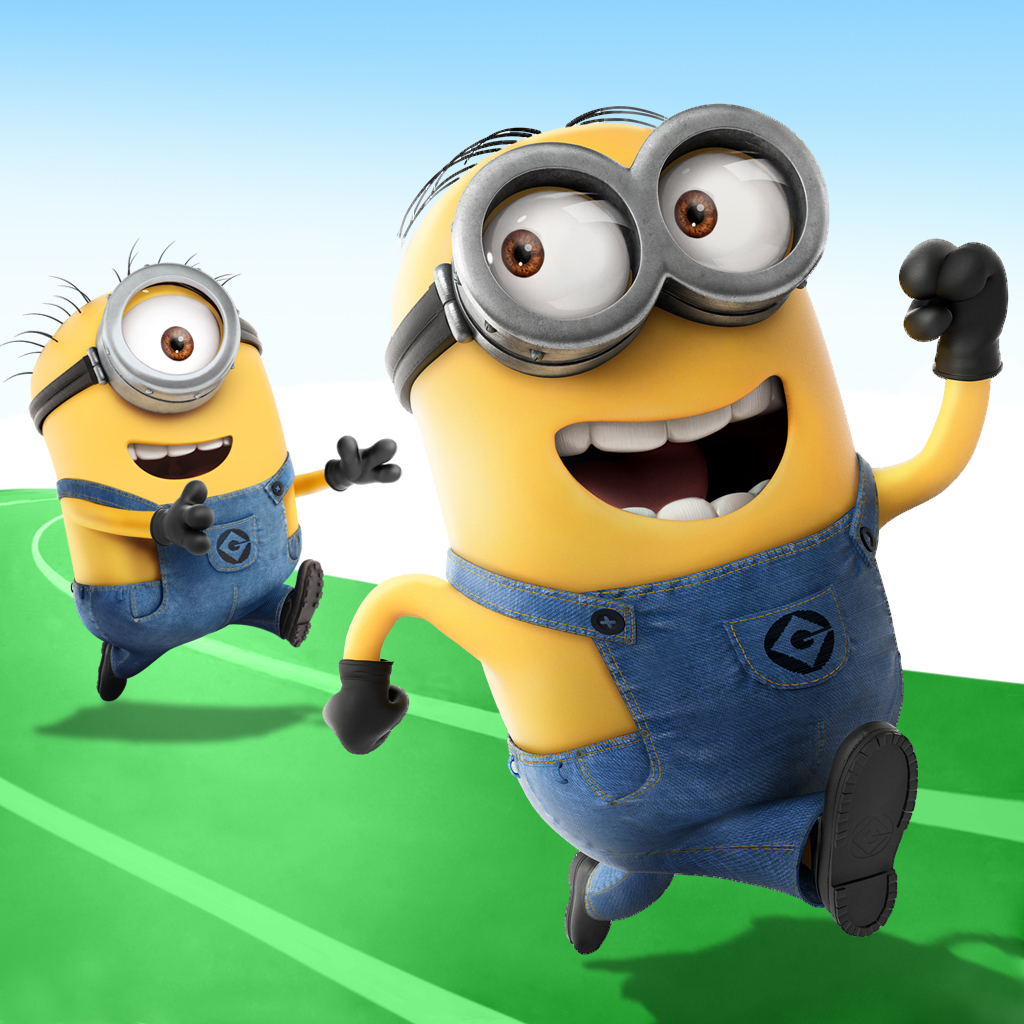 Collect exotic fruits to make delicious jelly
Despicable Me: Minion Rush
Despicable Me: Minion Rush
In Despicable Me: Minion Rush, the official tie-in mobile game of the hit animated film "Despicable Me 2," Gru's mischievous Minions are craving tasty jellies, but they need plenty of exotic fruits to make them. Help them jump, roll, dodge, and scramble against other Minions to collect as many fruits as possible. You'll run through locations ranging from Gru's Lab to El Macho's Lair, and every place in between.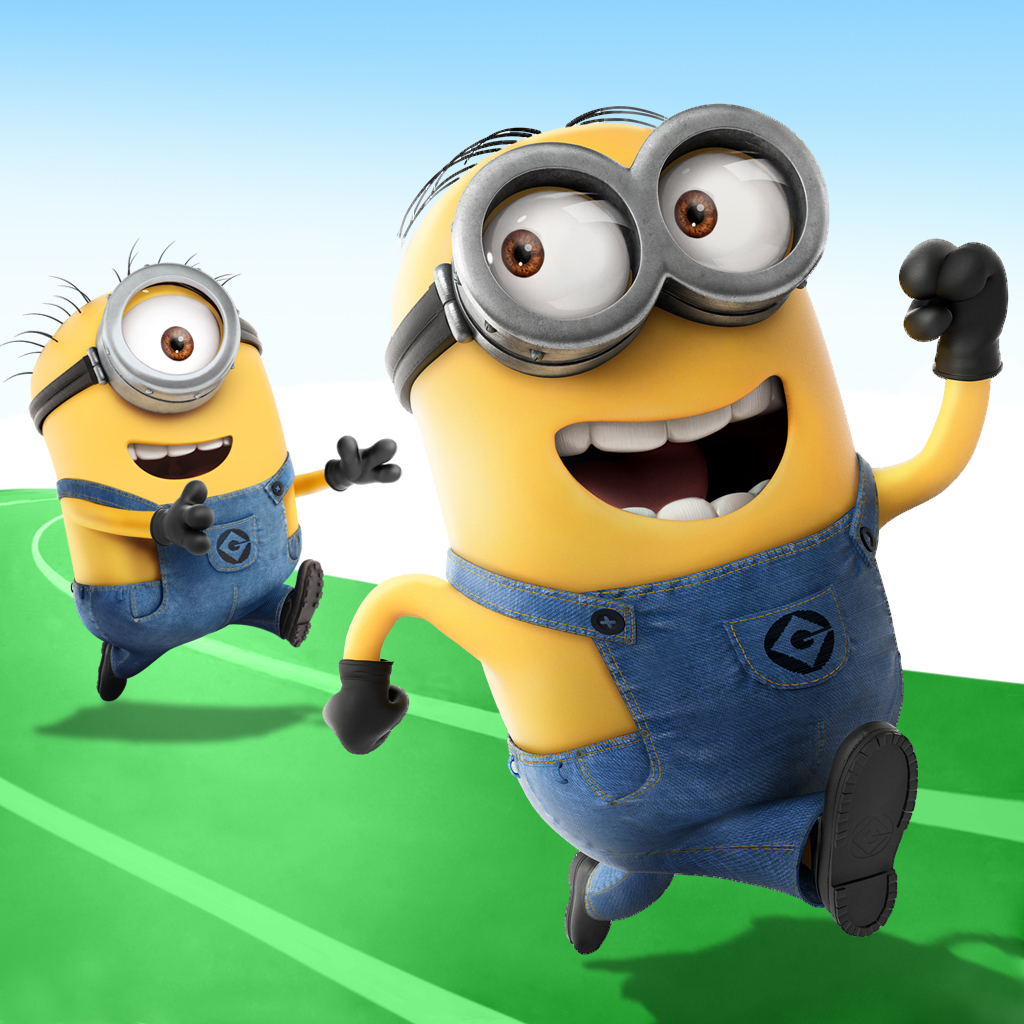 Despicable Me: Minion Rush
Gameloft
Change lanes and jump over rockets
Bananas are everywhere, but so are rockets that will end your run. Change lanes to avoid the rockets, or jump over them when there's no way around.
Roll under electrical fields
Don't get zapped. Make sure you roll your Minion under the electrical fields that block your path.
Smash other Minions
Sometimes, your goal is to commit despicable actions by smashing other Minions out of the way.
Get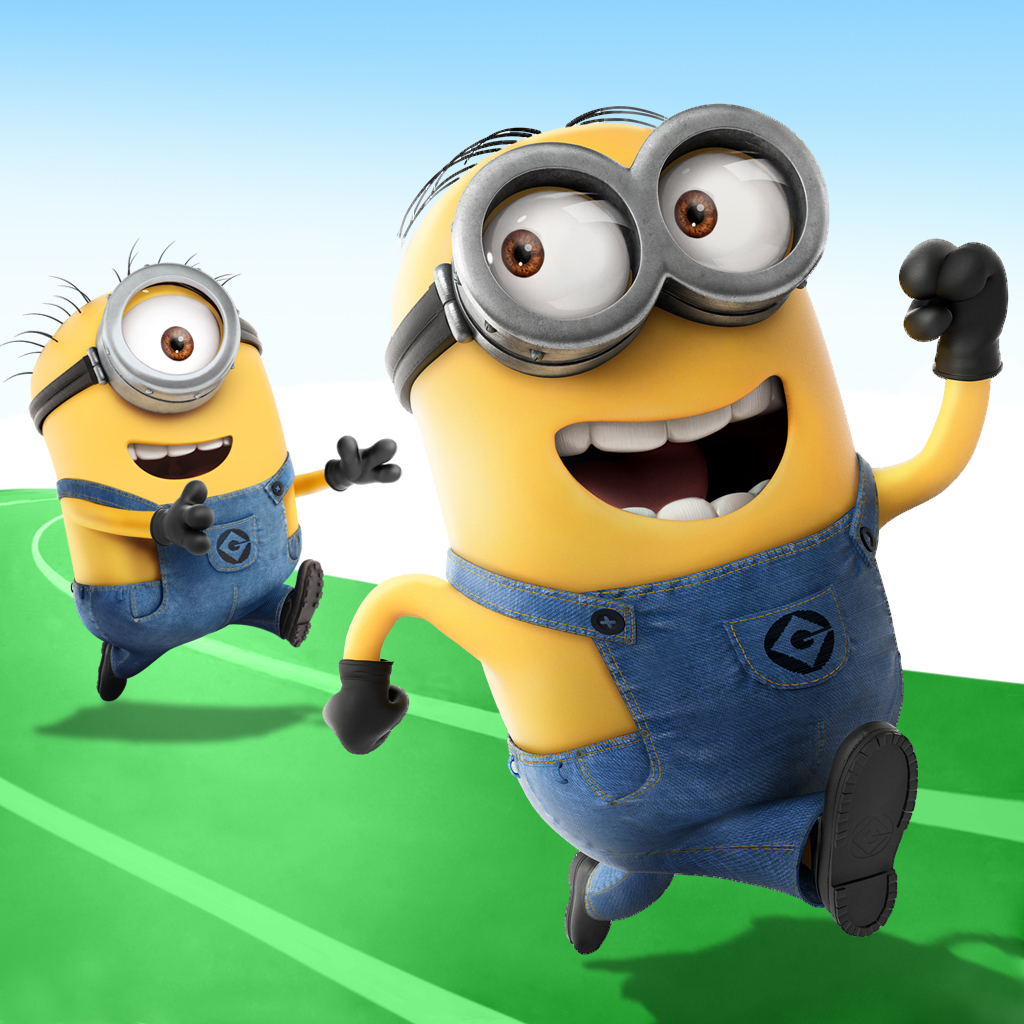 Despicable Me: Minion Rush
Smash everything in your path
Smash Hit
Smash everything in your path
Smash Hit requires focus, concentration, and timing as you take a surreal journey through a beautiful otherworldly dimension filled with harmonious sounds and music … and smash everything in your path. The futuristic world is filled with glass obstacles that you must smash through in order to complete the rooms.
Smash Hit
Mediocre AB
Smash crystals to get extra balls
Use your steel balls to break through glass obstacles in your path. If you can break three crystals with a single ball, that's a good way to get extras to progress further through the world.
Break obstacles and push buttons
You can use your steel balls to avoid obstacles by smashing through them or pushing buttons to open doors.
Get power ups
Power-ups like unlimited balls will appear periodically. If you can smash them, you can collect them and use them to give you an edge on the challenging, but beautiful, world you're trying to fly through.
Check out our original review
Get
Smash Hit
Run, swing, drive, and swan dive your way through it all
Lara Croft: Relic Run
Lara Croft: Relic Run
Lara Croft meets Temple Run in a fast-paced adventure title where only she can save the world from certain disaster posed by a shadowy conspiracy. In Lara Croft: Relic Run, you'll run through beautiful and challenging environments, collecting clues to uncover ancient relics. You'll power up Lara's weapons and use parkour moves to devise death-defying last-minute escapes.
Lara Croft: Relic Run
SQUARE ENIX Ltd
Jump over rocks and logs
As you're running through the jungle or temples, things get in your way. Luckily, you are a champion jumper and can leap over them.
Slide under traps
Sometimes, you'll run up against obstacles that you cannot jump over. Swipe down, and you'll slide under them and be safe from harm.
Shoot your enemies
Bad guys will try to stop you, so pull out your trusty handguns and blaze away to take them down.
Get
Lara Croft: Relic Run
Save the world from the invading army of Goons
Blades of Brim
Blades of Brim
The creators of Subway Surfers brings us this epic and enchanting universe where magic and mayhem awaits. In Blades of Brim, you will join forces with the heroes of Brim to battle hordes of hideous enemies, unlock legendary heroes, and complete epic quests to upgrade your weapons and armor.
Blades of Brim
Sybo SARL
Swipe to attack your enemies
As you run up alongside goons, you can swipe to attack them with your sword. If you don't slay them, they will attack you. So go on the offensive to keep from being killed before you can retrieve all of your loot.
Rolling attacks are deadly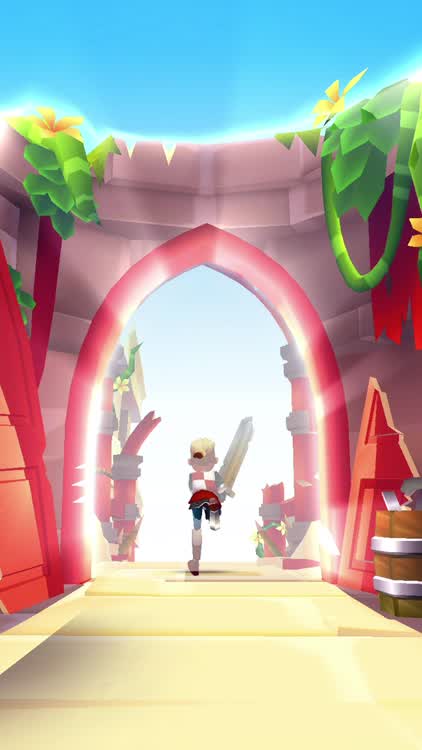 If you roll to attack a goon, you can quickly take out two or even three of the enemies in a row. Combo moves get you extra points, so try to do those.
Summon your pet
For extra help defeating the goons, you can summon a variety of pets to aid you in your battles.
Get
Blades of Brim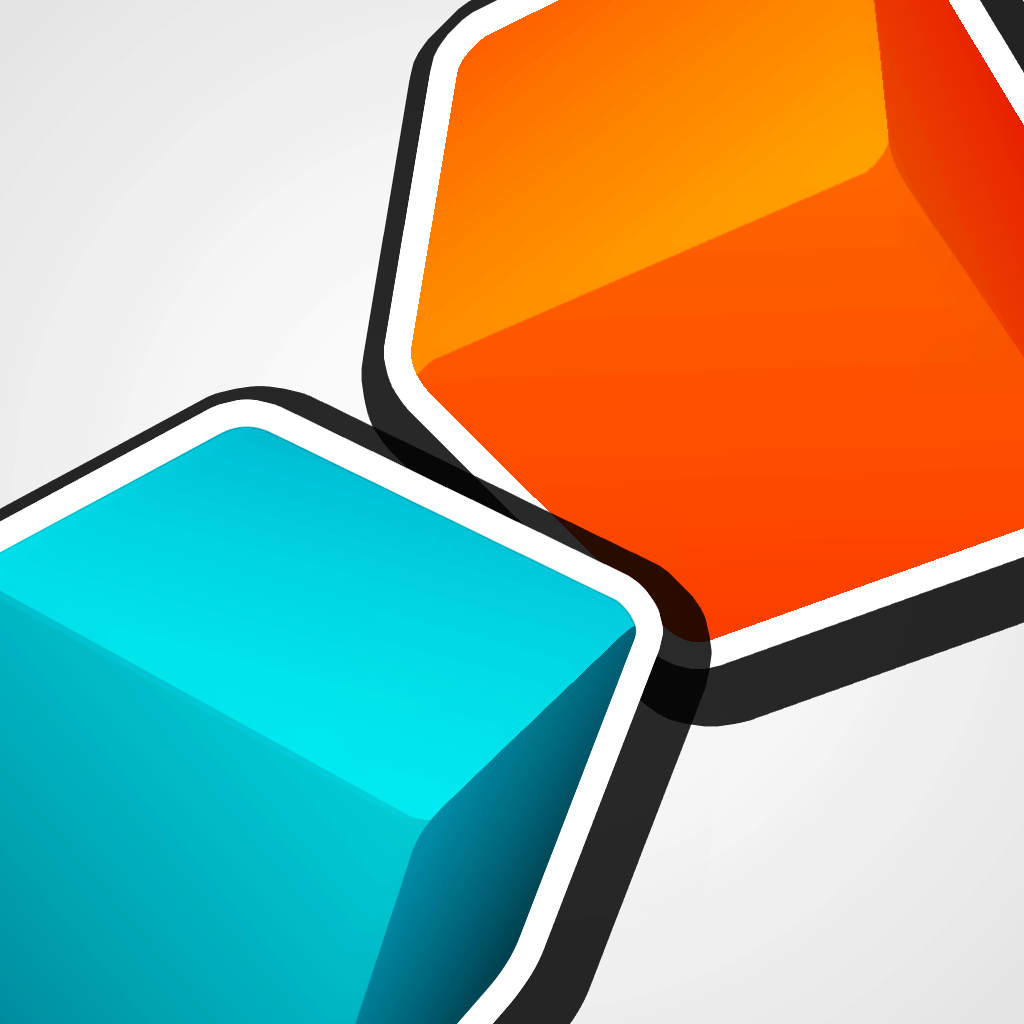 Immerse yourself in a world with no boundaries or rules
Kayos
Kayos
Kayos does away with boundaries and rules, leaving you with a challenging, chaotic game that encourages you to think fast in order to survive. The game sports simple controls and a clean, visually appealing interface, and has to be seen to be even remotely understood.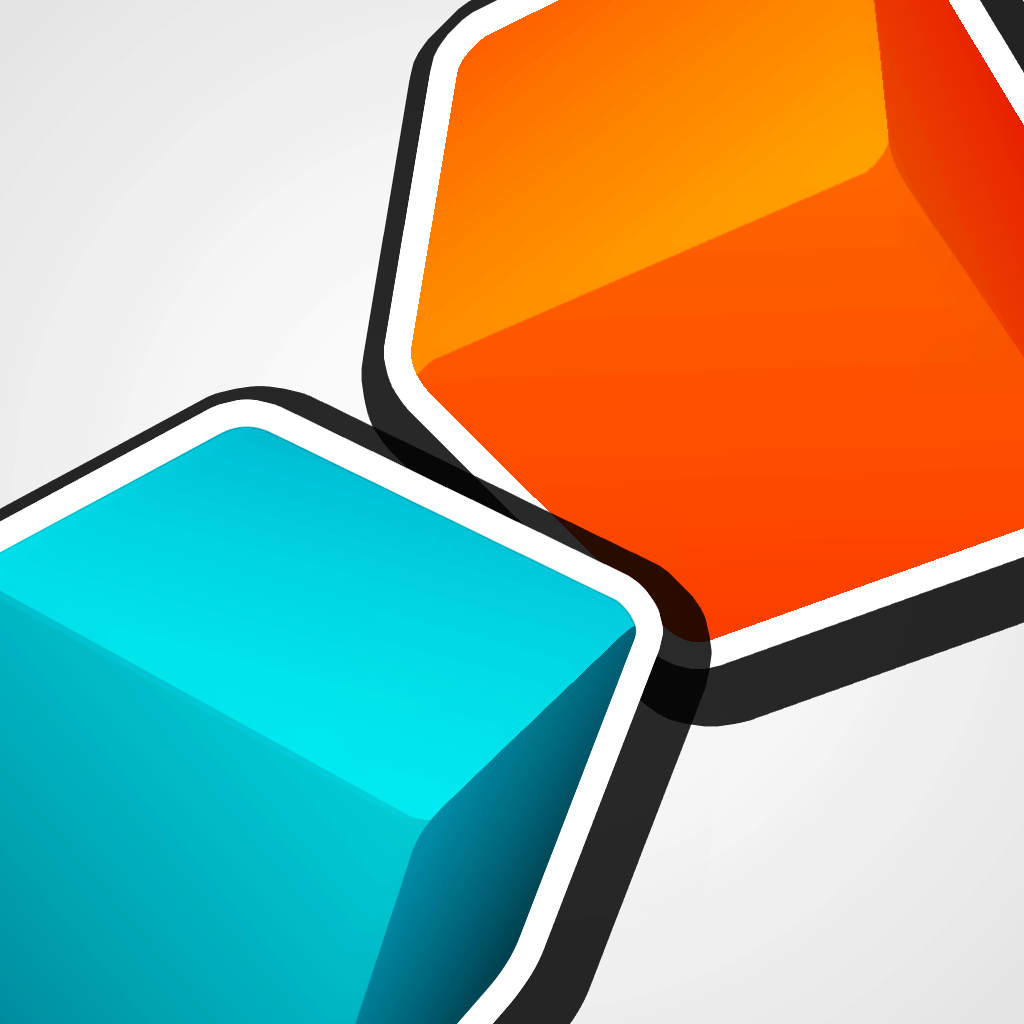 Kayos
Jonathan Lanis
Dodge the blocks and walls
You're moving through a landscape littered with obstacles. Keep dodging them to fly your craft further and further.
Floating and flying obstacles
Many of the obstacles float in the air and fly toward you, giving you even more of a challenge to dodge them and stay in motion.
Keep boosting to get a shield
When you boost, your ship moves faster and it becomes more difficult to dodge the obstacles. Boost enough, though, and you get a shield that helps you blast through anything in your way.
Check out our original review
Get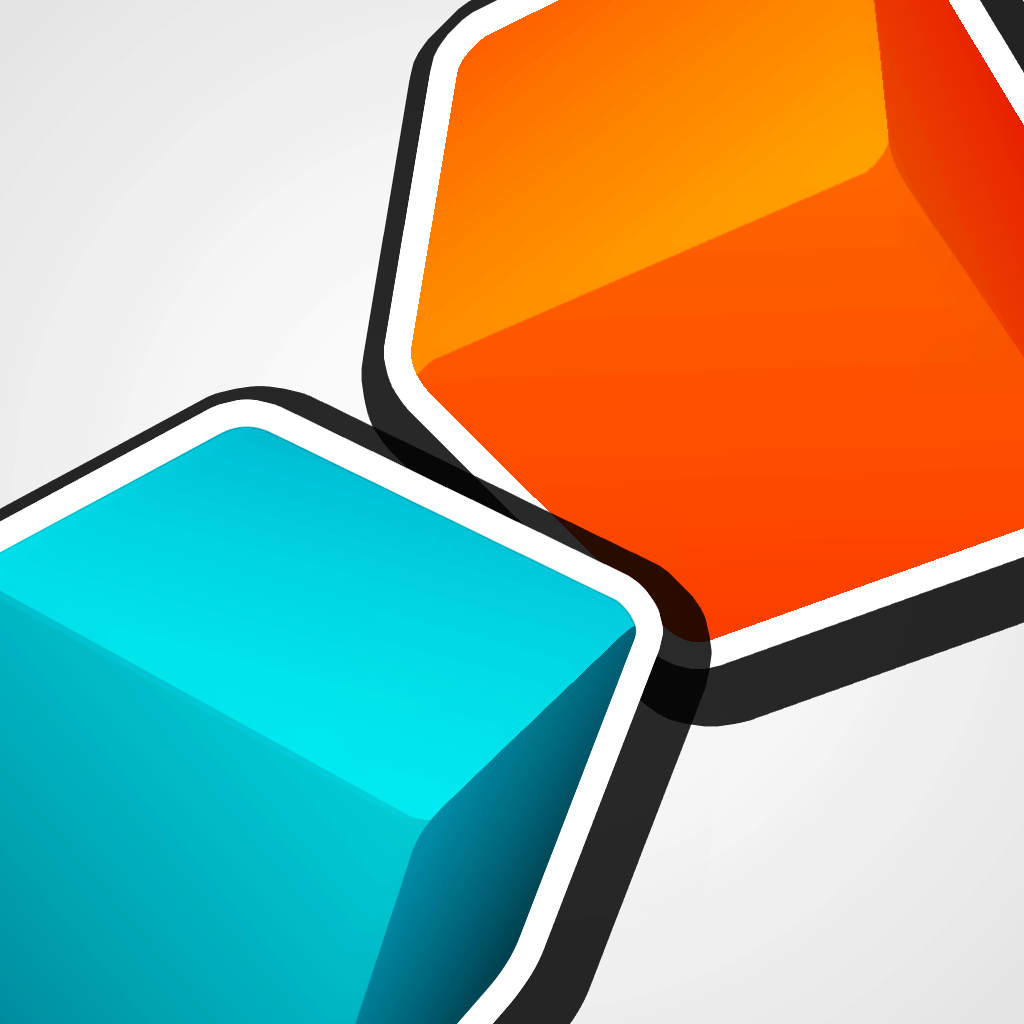 Kayos
Torture a small, cowardly, helpless computer game character
8-bit Waterslide
8-bit Waterslide
Meet Tipler, a screaming coward that you can set loose on a hurtling journey down an amazing pixel death waterslide. That's not all Tipler has to endure at your sadistic hands, though. You can set him on fire, kick him where it counts, or shower him in acid. In 8-bit Waterslide, you can unleash your secret evil sadistic streak on a hapless pixelated character right before you send him to certain death.
8-BIT WATERSLIDE
D.S Ancient Games LTD
Jump over the table saws
Whoever heard of a waterslide with table saws? This one has them, so make sure you jump screaming Tipler over them.
Slide under taller axe windmills
Windmills with axes on the blades, what fun. These are too tall to jump, so you'll have to help Tipler slide under them, or it's game over and your mother never loved you.
Jump over cracked pipes
Cracked pipes can break open and dump Tipler off the waterslide, ending your torment of him for good. Jump over them.
Check out our original review
Get
8-BIT WATERSLIDE
The sequel to the game that made endless runners famous
Temple Run 2
Temple Run 2
Our fearless hero is back in Temple Run 2, and this time he's in even bigger trouble than before. After stealing a cursed ancient idol, our hero is on the run from an even bigger monkey, and you have to guide him over boulders and logs, under branches, and around hairpin turns. Will you help him reach safety, or plunge him over a cliff to his death?
Temple Run 2
Imangi Studios, LLC
Jump over obstacles
Carefully time your jumps to leap over chasms, logs, boulders, and more.
Sliding around to survive
When you can't jump over an obstacle, you'll need to slide under it.
Timing your turns
The hairpin turns will challenge you to time your left or right swipes just right to avoid plunging to your death.
Get
Temple Run 2
You're going for a ride ...
Jetpack Joyride
Jetpack Joyride
Barry Steakfries is back, and he's set on a one-way trip to adventure in Jetpack Joyride. Decked out with the coolest jetpacks ever made, Steakfries needs to escape the scientific evildoers with the experimental jetpacks that can do everything from rain bullets to shoot rainbows and lasers. You'll need sharp reflexes to avoid lasers, electricity fields, and even guided missiles scattered throughout the secret lab.
Jetpack Joyride
Halfbrick
The basics of the game
Tap to activate your jetpack. That's all there is to it, but that doesn't mean it's easy. Obstacles will be in your way at all heights, so you have to time your jetpack bursts carefully to make the most of your run through the laboratory.
Don't run into trouble
Electrical beams, lasers, and missiles are out to stop you from escaping the secret lab. Avoid them at all costs, or your joyride will come to a premature end.
Spin to win coins or an extra chance
If you collect spin tokens, you can play the slot machine after a death for a chance to win extra coins or even a second chance at the level that beat you.
Get
Jetpack Joyride
Make the most of what you have
Tiny Wings

Tiny Wings
You've always dreamed of being able to fly, but your wings are just too tiny. Fortunately, your world is filled with beautiful hills that you can run down, gaining enough speed to soar, if only for a little while. See how far you can help your feathered friend fly, and maybe even touch the clouds, in Tiny Wings.
Tiny Wings
Andreas Illiger
Fold your wings and fly
Your wings are tiny, but you can still fold them and get up enough speed to fly short distances.
Fly as high as you can
If you get up enough speed, you might even touch the clouds.
Night ends your day of flying
When night falls, your day ends and you have to wait until the next morning for more flying.
Check out our original review
Get
Tiny Wings