Seize
the
Skies
in
Saber's
Edge
Assemble
a
fierce
pirate
crew
in
this
RPG
puzzle
combo
Pocket Gaming
August 10, 2016
If you love those role-playing, strategy, puzzle combinations, then you will want to give Saber's Edge a try. With the ultimate pirate crew, you will explore a magical universe, launch explosive team attacks, and collect your daily bounties, all while saving your world from evil.
Saber's Edge - Puzzle RPG
Hibernum Studios
Make matches to attack
Assemble your mighty pirate team and drag through the colored stones to create chains. The longer the chain, the more powerful the attack. You can also connect special stones that unleash even more fiery on the enemies.
Collect daily bounties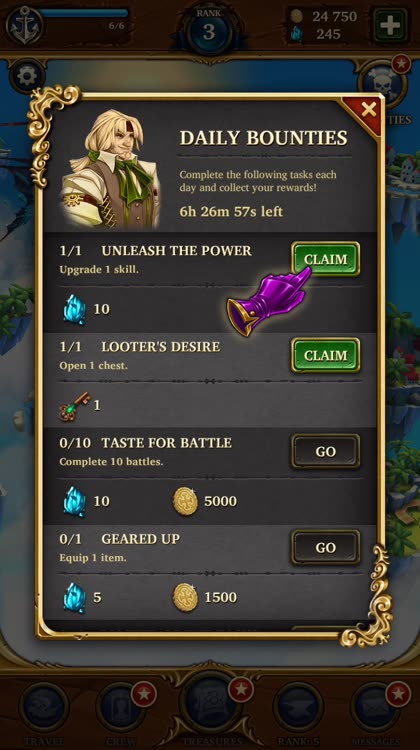 Open the game each day and you will receive free treasures like armory or hero packs. You can also check out the daily bounties, which are missions providing you rewards. Complete a certain number of battles or gear up your pirates for coins and other items.
Summon the kraken
Not only can your pirate team attack, but so can the kraken. Summon the gigantic beast by matching stones for its color on the board. Then, watch it crash down upon the enemies.
Get
Saber's Edge - Puzzle RPG
Saber's Edge has a lot of little extras to explore such as heroes with unique skills, upgrades for weapons, moving battlefields, and big boss battles. If you enjoy strategy puzzle games with RPG characteristics, then check out Saber's Edge.
The game is designed for iPhone and iPad. It is available for free on the App Store with in-app purchases for packs, bundles, and other game items.
Free
Saber's Edge - Puzzle RPG
Hibernum Studios