The
Difference
Between
the
Black
and
Jet
Black
iPhone
7
Jet Black
iDevices
September 7, 2016
On Wednesday, introduced two new color choices for the recently released iPhone 7 and iPhone 7 Plus, black and jet black. The differences between the two extend beyond the shade of color.
Black and Jet Black
The black iPhone 7 uses the same anodized matte finish found on the silver, gold, and rose gold versions. The jet black version, meanwhile, features a high-gloss look that reminds me a lot of the iPhone 3G and iPhone 3GS.
According to Apple, the new jet black finish is accomplished through a nine-step process of anodization and polish for a uniform, glossy finish.
This new look comes with some fine print, as Brent Dirks already noted.
Per Apple:
Its surface is equally as hard as other anodized Apple products; however, its high shine may show fine micro-abrasions with use. If you are concerned about this, we suggest you use one of the many cases available to protect your iPhone.
Here's how both blacks compare, courtesy of Creative Strategies' Ben Bajarin:
For those who asked here are both blacks side by side. pic.twitter.com/KvioaOfAzl

— Ben Bajarin (@BenBajarin) September 7, 2016
Decisions, decisions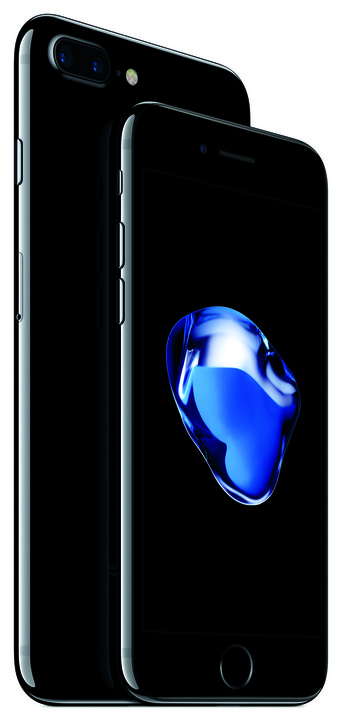 When I preorder my iPhone 7 Plus on Friday morning, I plan on purchasing a jet black model, assuming there are no production issues that would delay my shipment beyond iPhone 7 launch day, which is Friday, Sept. 16.
I'm doing this for two reasons. First, I always use a case on my iPhone and therefore not concerned about getting a few "micro-abrasions." Second, this thing looks sweet!
Customers will be able to order the iPhone 7 and iPhone 7 Plus beginning Friday, September 9 in Australia, Austria, Belgium, Canada, China, Denmark, Finland, France, Germany, Hong Kong, Ireland, Italy, Japan, Luxembourg, Mexico, Netherlands, New Zealand, Norway, Portugal, Puerto Rico, Singapore, Spain, Sweden, Switzerland, Taiwan, United Arab Emirates, the United Kingdom, United States Virgin Islands, and the United States.
We'll have something more to say on this subject once we get our hands on the new phones. In the meantime, which iPhone 7 model are you buying?