The
Masters
Tournament
app
updated
with
iPad
multitasking
features
and
more
The
golf
tournament
starts
next
week
Sports Center
March 31, 2016
One of the rites of spring, at least for sports fans, is almost here. With The Masters Golf Tournament scheduled to start next week in Augusta, Georgia, the official app has just received a big update.
Hit the course
Along with Split View, iPad owners can take advantage of the new Picture in Picture support.
The biggest improvements in version 8.0.293 are designed for iPads running iOS 9.
Along with Split View multitasking support that will allow you to run two apps simultaneously, viewers can take advantage of the Picture in Picture functionality. That will allow you to watch the action while accomplishing other tasks on your tablet.
The awesome shot tracking feature is now also available on both the iPhone and iPad. Fans can follow any player and view every shot in real time. You can view the ball location, shot distances, and pin placements. Anyone using the app on an iPad can read the break of the green with new slope animations and view the shots of multiple players with the Compare feature.
Like in past years, fans can watch a live simulcast of the action during the tournament with the app and view the latest news and information from the course.
Ready for the Apple Watch
Ready for the Apple Watch
On the wearable device, fans can check the leaderboard and see how their favorite golfer is faring on the course and players stats. You can also view notifications.
Here's an interactive preview via our sister site WatchAware.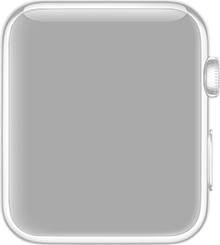 The Masters Tournament app is designed for the iPhone/iPod touch and all iPad models.
It can be downloaded now on the App Store for free.
Action will kick off starting with the first round on Thursday, April 7. The tournament will conclude with the final round on Sunday, April 10.
Along with a great app, The Masters will air some action in 4K video – the first for a live sporting event in the United States.
Download the app now for free
Free
The Masters Tournament
Augusta National, Inc.