Apple
Could
Add
a
Today
Tab
to
iBooks
in
iOS
12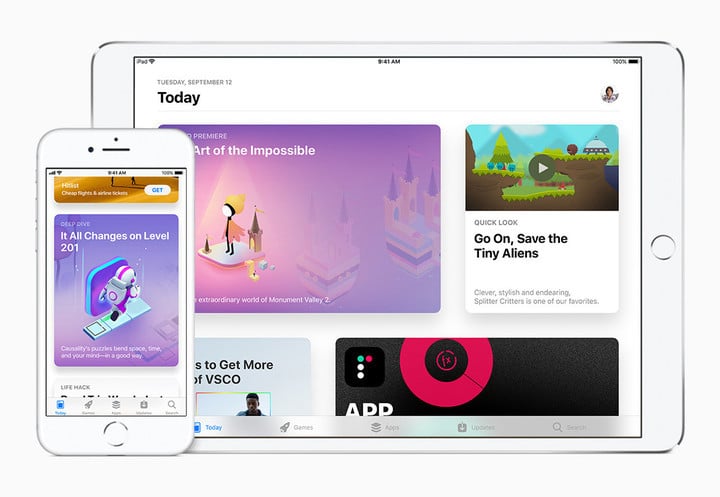 Starting in iOS 11, Apple added a Today tab to the App Store.
The report states that Apple would do away with the recommendation and ranking sections of the current app and include a books and audiobooks section.
More than likely, the rumored Today tab would be similar to the same section in the App Store revamp that arrived in iOS 11. Along with specific app recommendations, it features a number of different interviews and other app-related stories.
In an interview published yesterday regarding App Store gaming, Apple's Greg Joswiak said that the redesigned App Store led to increased traffic and app downloads.
It's also probably a safe bet to expect that Apple will change the name of iBooks to just Books. In early iOS 11.3 beta versions, Apple made that change. But in later versions, it reverted back to the iBooks moniker.
Expect to see iOS 12 unveiled at WWDC in early June.