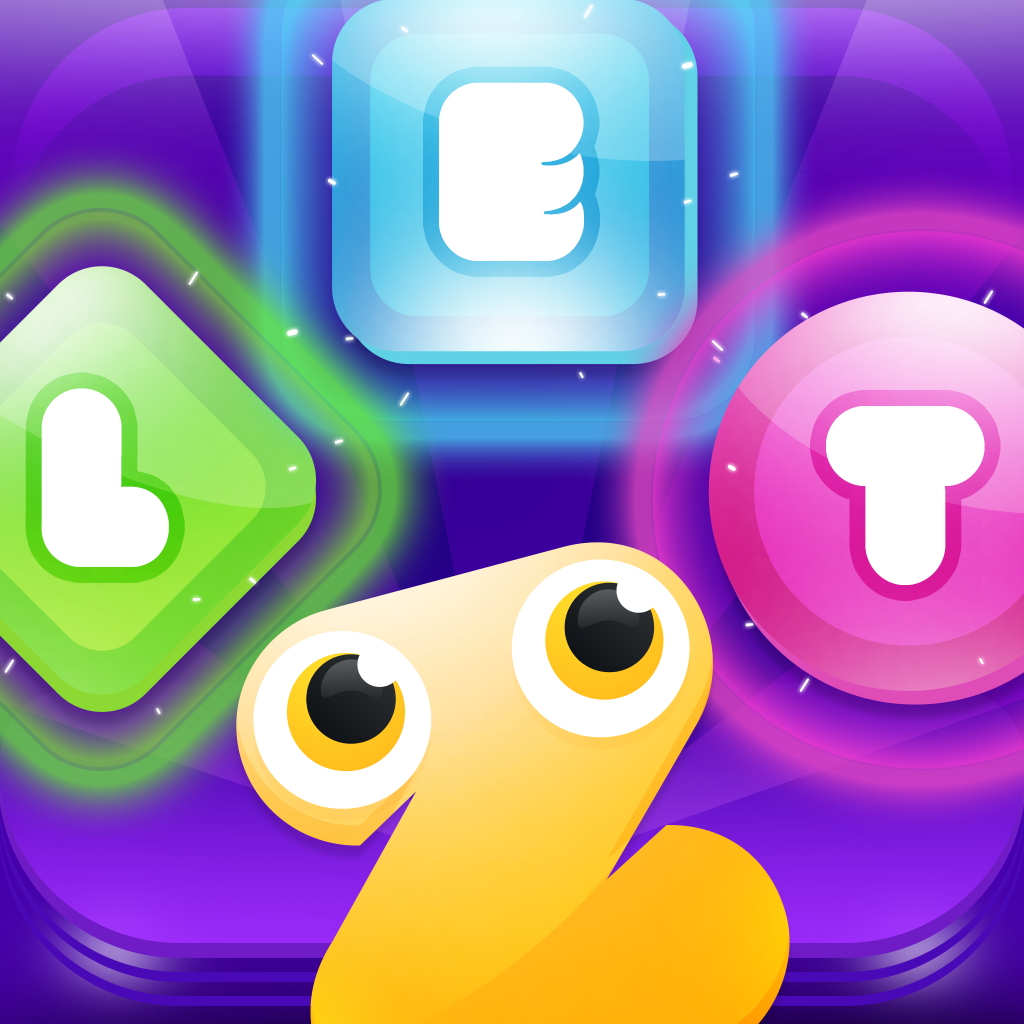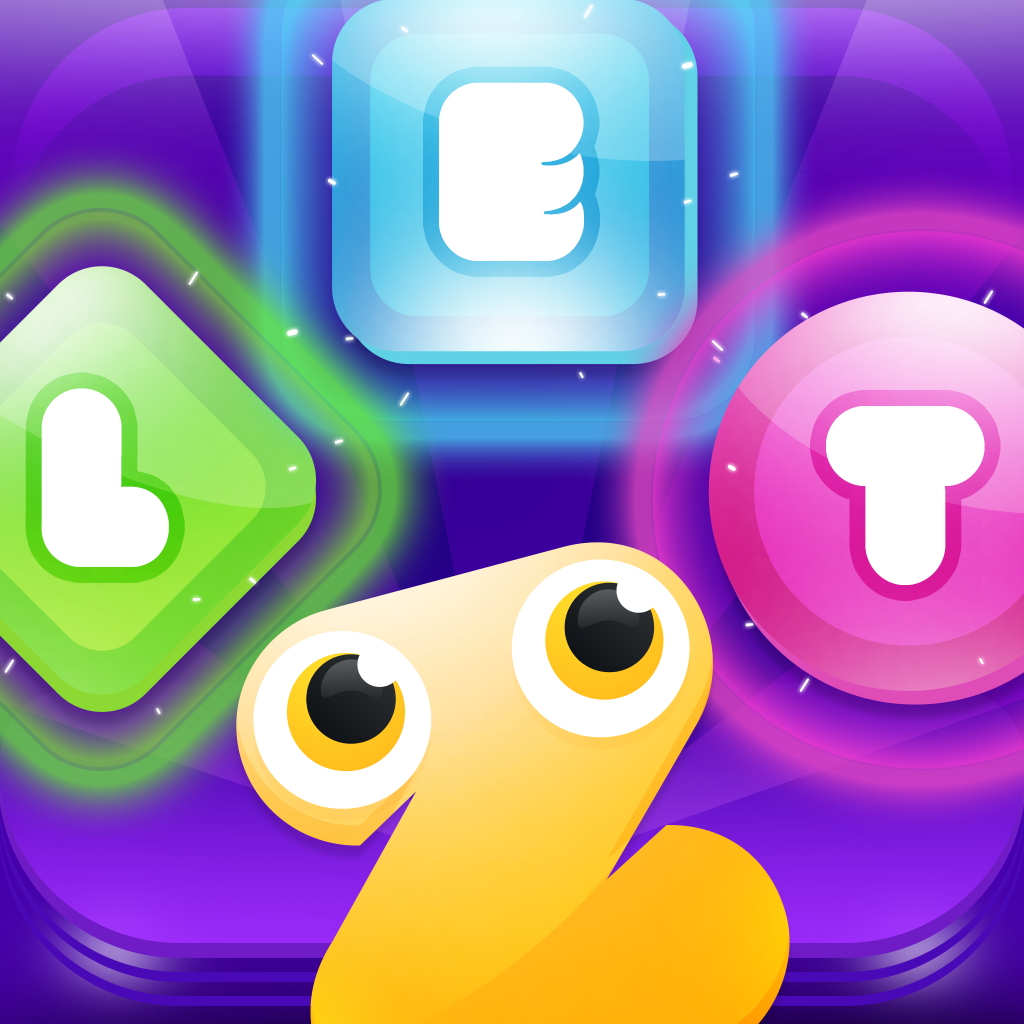 Letz:
The
Story
Of
Zed
HD
Combines
Match-Three
And
Word
Building
In
One
Addictive
Game
December 28, 2012
LETZ: The story of Zed HD ($1.99) by About Fun is an engaging and challenging combination of match-three puzzler and word building. If you are the type that likes either of these genres, this game is a perfect match.
I'm sure that you're probably thinking, "Oh great, another match-three game?" Yes, I'm pretty sure that most people think that once you've played Bejeweled, you've basically played them all, right? Wrong! The combination in Letz makes it actually one of the most fun games of its kind for me, and I'm incredibly drawn to the eye-popping graphics. Seriously, it's kind of hard to not like what you see here. Letz also has fun music, quirky sound effects, and fantastic narration through the witty story.
Here we have Letterville, which is inhabited with cute little letters. They just want a good time, like anyone else would. Too bad that the evil A. Nalphabet Jr. doesn't like words and turns all of the letters into blocks, though little ol' Zed managed to escape. Now it's up to him to help free all of his friends and save Letterville with a bit of your help.
There are two game modes: Story and Endless, though you'll have to get through the first six levels of Story to unlock Endless.
In Story, you'll go through the campaign as Zed saves his friends. There will be challenges that need to be completed to earn up to three badges, and you can select Casual or Expert difficulty. In Casual, the extra letters will make words automatically, but Expert allows players to spell their own words with their collected letters. When you spell out the story word, you can finish the level or choose to continue to earn more badges and spell words.
Endless is just that — endless. You'll get various words to spell out, and completion of each word will generate a fresh new word for you to build. There are also challenges to complete as well, but no badges to earn.
To play, all you have to do is swap pieces on the board with another one that is adjacent to them. If you match stones with letters in them, they will go into the meter at the left. As I mentioned, Expert mode allows players to spell out more words manually, so there's plenty of multitasking involved.
Various power-ups will appear on the screen as you clear out stones. Bombs will blow up nearby blocks, and treasure chests can give you random gifts. Special blocks can get rid of all like-colored blocks on the grid too, which is handy. The Lottery item will spin with available power-ups, and you can tap on it at the right time to get the chosen item.
You'll notice coins appearing every now and then as you play. Collect them by tapping on them before they disappear. These can be used in the Letz Shop for upgrades on available power-ups. However, since you only get so many coins at a time, it might be wise to only spend them on necessary items. Some of these are more important than others, so spend sparingly.
There are also 26 ranks for players to earn, just to prove their word prowess. In addition to that, there are 64 trophies and 180 achievement badges, so there is plenty to strive for in this game.
The game comes with complete stats of your playtime, so you can see how many words you've spelled in Expert, total score, how long you've played, and more. There is also Game Center integration for leaderboards and achievements, just in case you want to be competitive with your friends at who is better at matching and spelling at the same time.
I am truly addicted to this game — I've been playing quite a bit since I downloaded it. The only complaint I have, though, is that the dictionary of words that can be spelled out seems a bit limited. I had spelled out some words (I'm pretty sure that they exist), but the game was not letting me submit them. I'm sure that this is the case because it looks like a kid-friendly game, but still, words like "jots" wouldn't be recognized. I would also like to see a faster way to deselect the letters you're using to spell something, because at the moment I have to go back and tap on the letters to deselect them.
Despite those small flaws, the game is highly enjoyable for fans of match-three and word games. The flashy visuals, eccentric story and narrating, and challenging gameplay form one addictive game for your iPad. I highly recommend checking it out and spending some quality time with this one.
You can get Letz: The Story of Zed HD in the App Store for $1.99. There is also a free version available if you want to try before you buy, though it is limited in features.
Mentioned apps
$1.99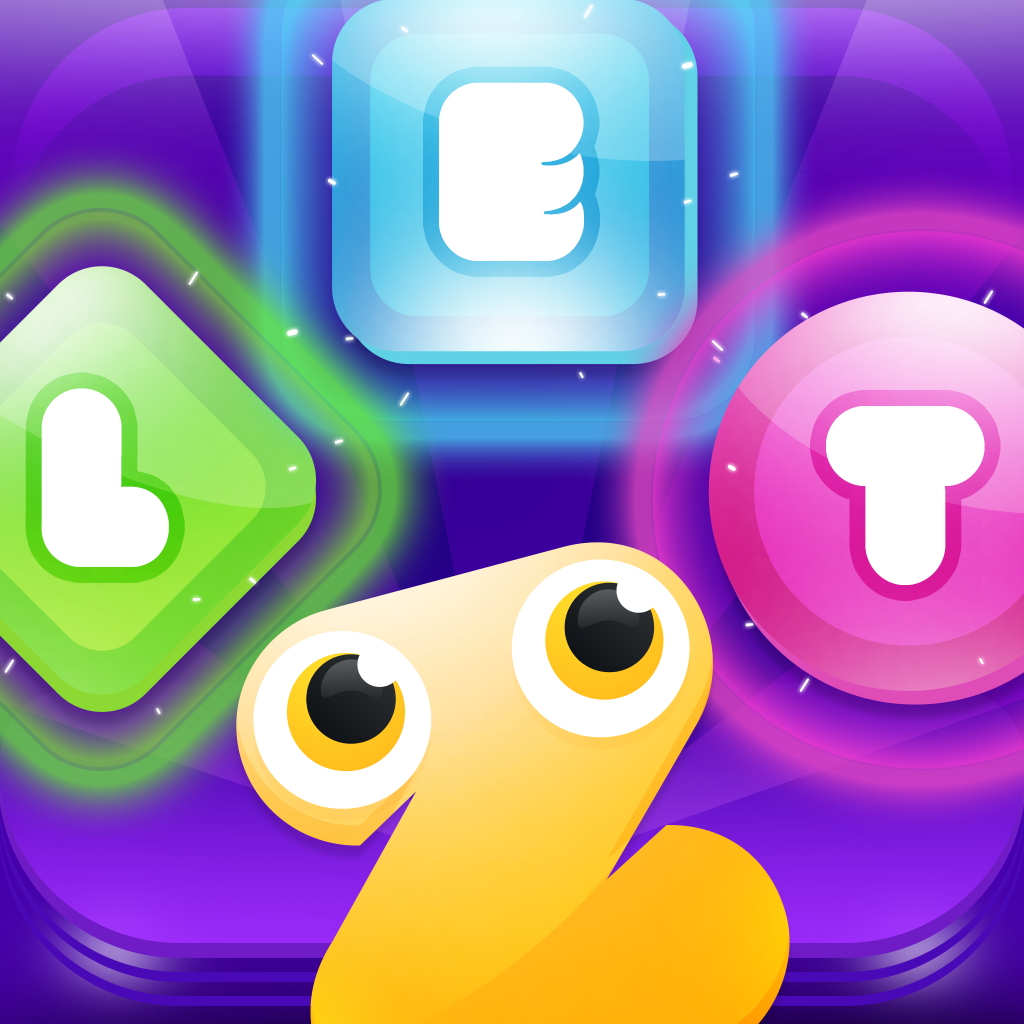 LETZ: The story of Zed HD
About Fun
Free
LETZ: The story of Zed HD Lite
About Fun
$0.99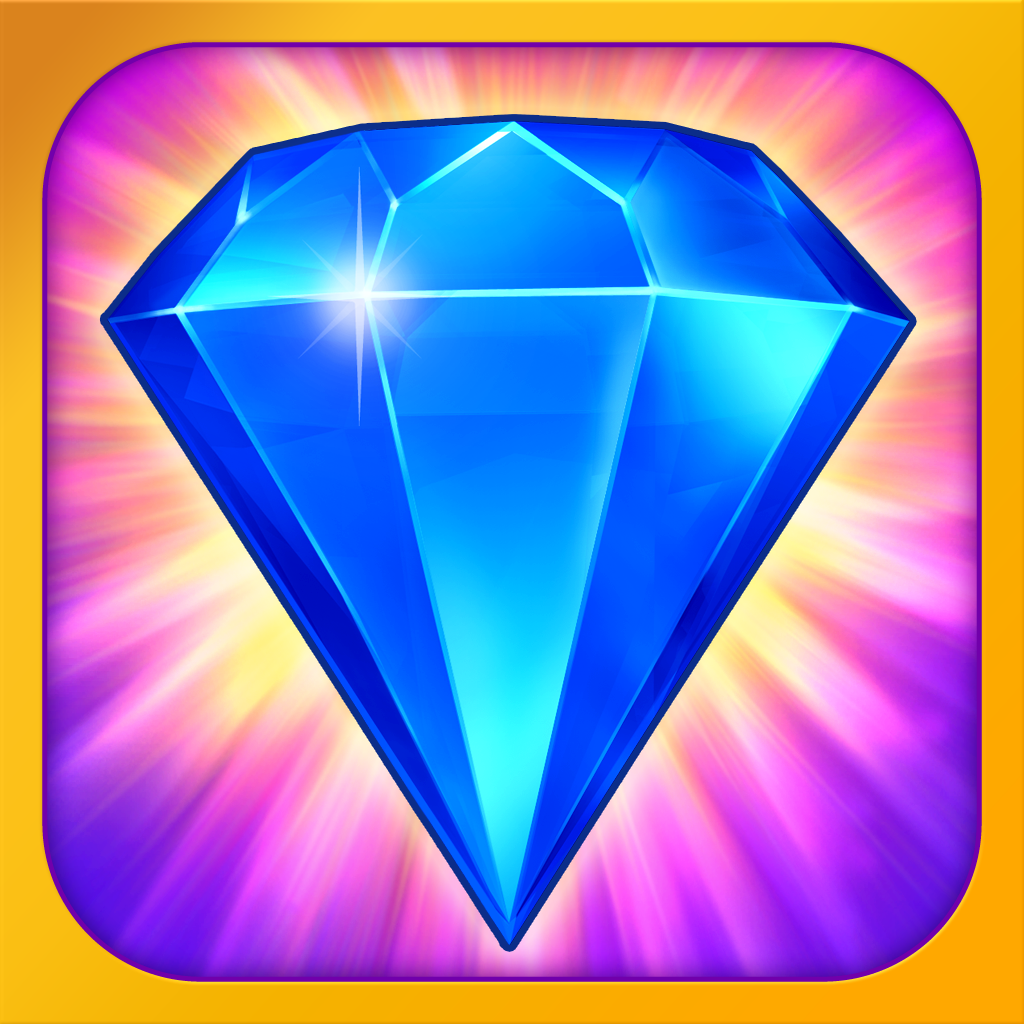 Bejeweled
PopCap
Related articles