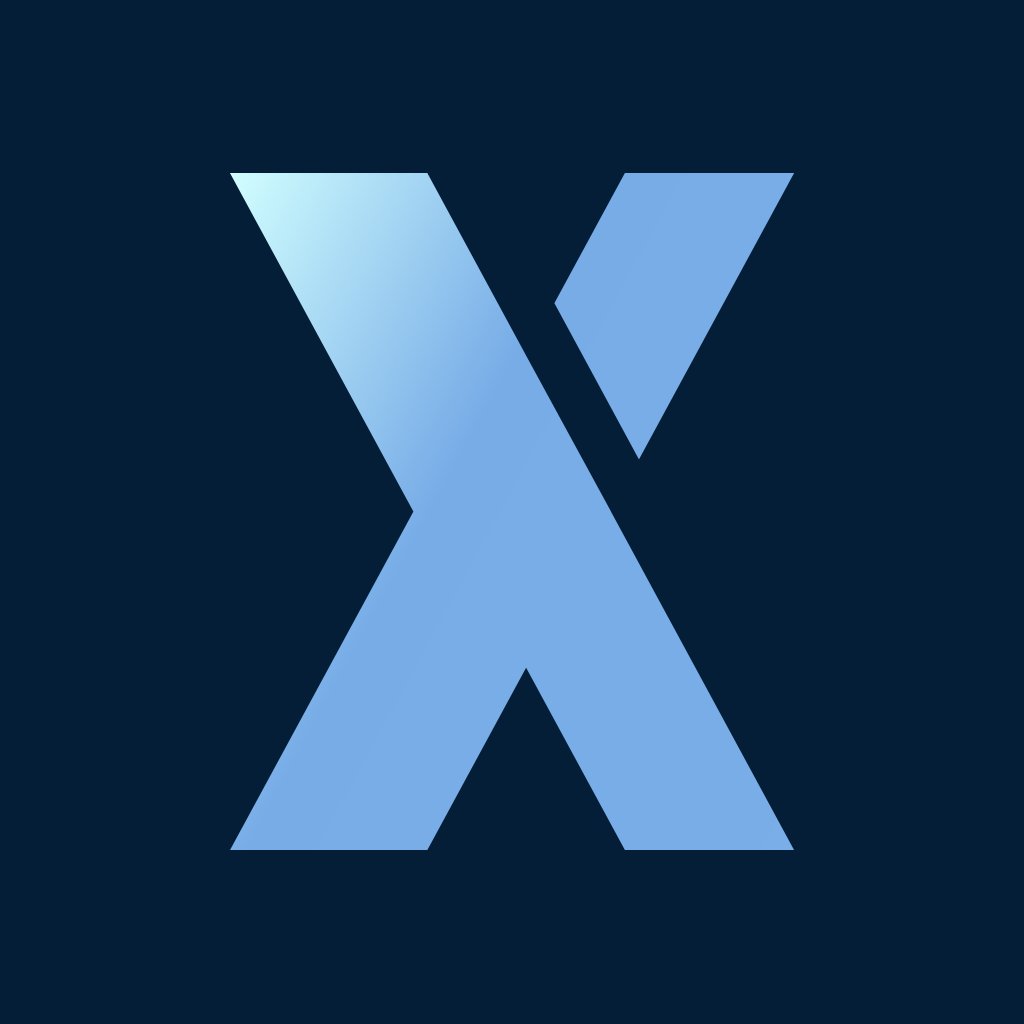 "CineXPlayer: a powerful movie app" Marc Saltzman, USA Today

CineXPlayer HD – The best way to enjoy your movies
by NXP Software B.V.
Removed

from the App Store
CineXPlayer is in this category solely because it doesn't display as many formats as the other apps. There's nothing intrinsically worse with focusing on one format only (in this case avi), but the app must display that format better than any other available app to be worthwhile. Unfortunately, CineXplayer's real distinguishing feature appears to be a 3D mode I wasn't able to test.
What is it about?
"CineXPlayer: a powerful movie app" Marc Saltzman, USA Today.
CineXPlayer HD is $3.99 but there are more add-ons
$1.99

DTS Audio Decoding Support
App Store Description
"CineXPlayer: a powerful movie app" Marc Saltzman, USA Today.

Watch your Xvid movies on the go and from anywhere even if they're in formats that don't normally play or even sync with your iPad or iPad 2! Download CineXPlayer now, start transferring and watching your favorite movies without conversion in HD ! This is the only iOS app with Dolby Mobile enabled, bringing the awesome 5.1 surround for headphones.

CineXPlayer was designed and developed to be the best way hands-down for iPad owners to view, store, and manage their digital film library. Save your full movie files in CineXPlayer and watch them later without an Internet connection. This is a perfect feature if you're traveling or if you're looking for relaxing entertainment while in transit. CineXPlayer supports HD playback and includes a highly functional file management interface that's very easy to use to create, rename, delete folders and playlists.

Share your thoughts and tell your friends what you're watching via Facebook directly from the application!

CineXPlayer is the first media player for the iPad that places a strong emphasis on continuous innovation and customer satisfaction. Its developers pride themselves in constantly improving the application based on user input. Visit support.cinexplayer.tv and talk to us now! This strong attention to the end-user experience has put CineXPlayer in a league of its own above any other application.

CineXPlayer is able to play files in almost any format - such as MKV, avi and others - and includes support for subtitled .srt files as well as TV/VGA/HDMI output. Don't be hampered by the restrictions of your iPad's video player ever again! Bypass the hassles and delays caused by media backups in iTunes, get CineXPlayer – by far and away the most well-rounded Xvid movie player on the App Store – and start enjoying movies and TV shows on your iPad on YOUR terms today!

All CineXPlayer does for you:

• play MKV, Xvid, MP4, H264, DTS, AC3, E-AC3, AVI, MOV, M4A, MP3, M4V
• 400+ live channels (inc. in UK - BBC, ITV, E4 etc)
• Chromecast support for Live TV, VOD and MP4, M4V, MOV
• downloader included
• Dolby Digital Plus (enhanced AC-3) with support of 5.1 channels
• Dolby Mobile enabled (awesome 5.1 surround on headphones)
• DLNA Streaming Support MP4, Xvid, M4V
• SuperSharp - SD->HD enhances all your standard movies to near HD
• integrated with Facebook & Twitter to share thoughts and info on what they're watching with friends and family
• webbrowser for direct download/playback/shortcut to WEB/NAS drive movies
• music Player with Surround Sound - plays your iTunes Library with Dolby Digital Plus
• easy Management utilities to manage movie collections (perfect for cataloging the different episodes of TV series)
• intuitive, simple, and highly responsive User Interface
• easy to use security option (ideal for parental lock)
• extra options are available for on-demand purchase/upgrade
• playlist management
• easy navigation within the library and search
• quick forward and backward controls
• subtitle support (.srt) - with in-app download for zip files
• gesture control e.g. Swipe +/- 60 seconds during the movie
• moveable subtitle (touch'n'drag) / sizable by pinch
• Dropbox support
• watch and surf simultaneously: rotate your iPAD to portrait to enable multiscreen "screenager" mode
• remote control CineXPlayer movie playing from any device enabled with a web browser
• IMDB integration: rotate iPAD to portrait and touch and drag the movie down to the web browser
• Airplay on iPad 2 and iPhone 4GS onwards
• UPnP support
• watch your movies in 3D

CineXPlayer is developed by NXP Software BV.

CineXPlayer plays Xvid movies as well as most popular formats. You may occasionally come across a movie that will not play. Not to worry, please use our support contact if you encounter such a problem or notice something that could be improved. Help us to make it even better at http://support.cinexplayer.tv