New Update 2

DUNGEONy
by Korigame Entertainment LTD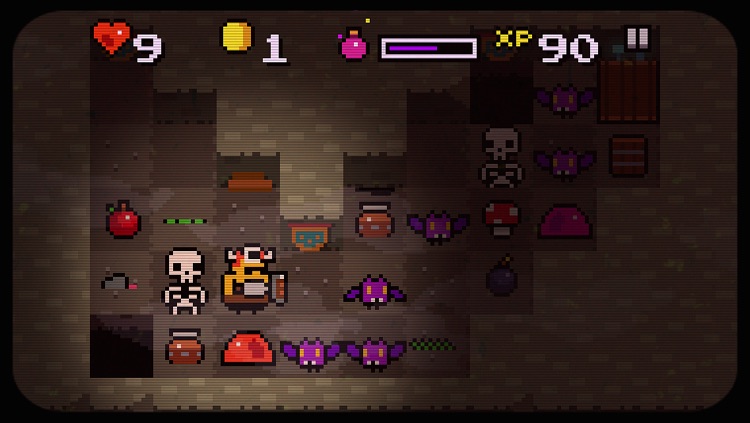 What is it about?
New Update 2.0.1 introduces playable character, The Wizard!
For those who...
It's for gamers who enjoy tactical dungeon crawlers.
Not for those who...
If the pacing of dungeon crawlers just isn't to your liking, DUNGEONy will do absolutely nothing to change that.
Why we love it
If you retro-inspired dungeon crawlers are your thing, download DUNGEONy today. At first glance it may seem just like every other game in the genre, but DUNGEONy is one of the more tactical games you'll find in the App Store.
App Details
Last updated
October 20, 2014
Release date
June 12, 2014
App Store Description
New Update 2.0.1 introduces playable character, The Wizard!

"DUNGEONy™ is an arcade, puzzle-like dungeon crawler with random roguelike elements."

*** Featured on the App Store under 'Best New Games' ***

"A deceptively tactical roguelike RPG that offers an immediate yet considered dungeon-crawling experience" - Pocket Gamer

The game features Perma Death, RPG elements (level up your attack + stamina), Turn-based attacks, Random enemy spawns and loot drops, Multiple themed dungeons, Random 'Special' levels with unique elements, shops, BOMBS! and more.

There are 9 playable characters, each with their own difficulty; over 30 different enemies; and 4 themes of dungeon: The Castle, The Jungle, The Sewers, and The Temple. At the end of 32 levels, you square off against a formidable teleporting boss.

Don't be surprised if you die a lot figuring out what to do; retro games are light on hand-holding, so you'll find little tutorialization here.

DUNGEONy™ draws great re-play value from a mixture of character difficulty and random gameplay.

DUNGEONy™ was developed by a single individual - with music from Gas1312.

We appreciate kind reviews if you have a moment :)


Music by Gas1312
www.gas1312.bandcamp.com
http://twitter.com/gas1312_AGD



© Korigame Entertainment LTD.

Follow me on Twitter http://twitter.com/korigame



--- More games by Korigame Entertainment LTD. ---

Squishy Cats: https://itunes.apple.com/us/app/squishy-cats/id680113081?mt=8

Pixel Whale: https://itunes.apple.com/us/app/pixel-whale/id824375932?ls=1&mt=8

fõrma: https://itunes.apple.com/us/app/forma/id875172704?ls=1&mt=8