Penultimate is a one-stop note-taking hub
Penultimate
by Evernote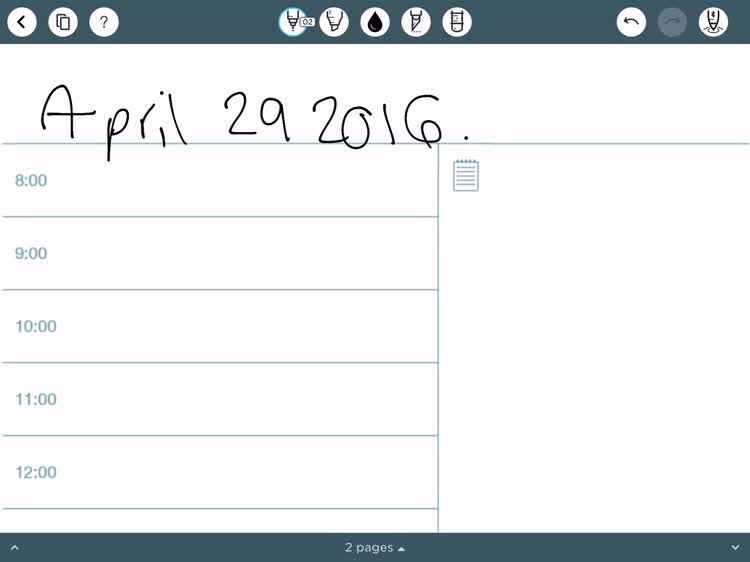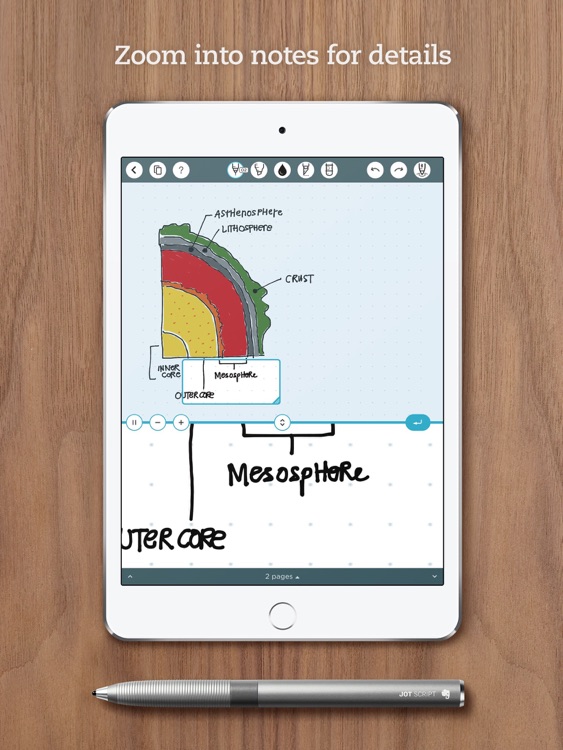 FREE

in the App Store
Penultimate is a pure handwriting note app for your iOS device that syncs with Dropbox and Evernote.
More than plain notes. Penultimate has an extensive library of paper styles to choose from. Including everything from lines, dots, and grids to calendars, planners, and to-do lists, it's like having a premium notebook for free. If you're still a fan of the traditional pen-and-paper thing, then this app, combined with the Apple Pencil, hits home.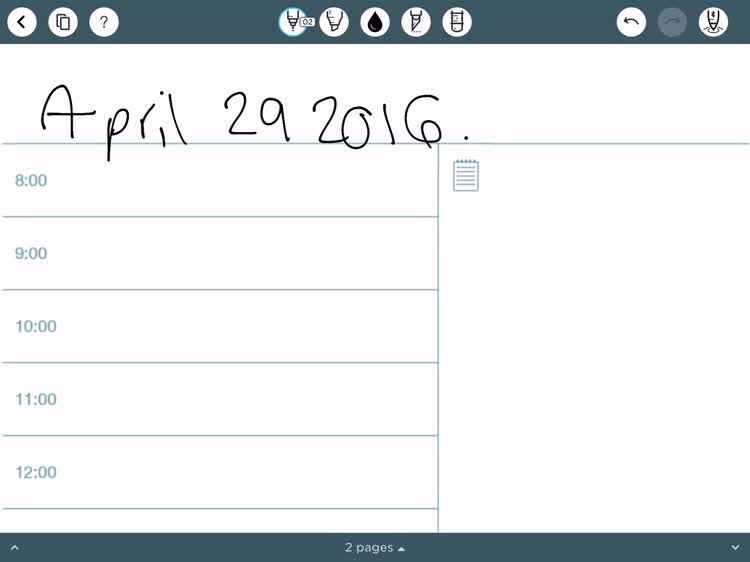 Make it colorful. There are tons of formatting options for your pen stroke, highlights, and color preferences. Flexibility also exists with erasing and cutting capabilities. Seriously, Penultimate is the ultimate app to recreate the old-school pen-and-paper feel but in digital form.
Very stylus. If you have a smart stylus such as an Adonit Jot or Apple Pencil, the app will play along nicely while utilizing your stylus' features. You can treat your iPad like a real sheet of paper and have your palm resting on it, and the app will know how to handle it. No more painful hand cramps!
What is it about?
Penultimate is a pure handwriting app. It links with Dropbox and Evernote and has multiple paper styles, line thickness, and color options. The writing engine is smooth, but the palm recognition is only adequate. However, Penultimate doesn't have some features standard in other apps on the list, specifically the options to enter text via a keyboard or handwrite in a zoomed entry box.
For those who...
Want handwritten notes
Want a smooth experience with cloud syncing
Not for those who...
Don't want handwritten notes and prefer to type
Don't use Evernote
Why we love it
Penultimate is easy to use and has a lot of useful features to make sure that you only have the best handwriting on your digital tablet.
Penultimate is FREE but there are more add-ons
$0.99

Time & Tasks Paper Collection

$4.99

Evernote Premium

$0.99

Games Paper Collection

$0.99

Design Collection

$2.99

Music Paper Collection

$0.99

Young Writers Paper Collection

$0.99

Photo Album Paper Collection

$2.99

Evernote Plus

$5.99

Evernote Premium

$44.99

Evernote Premium
App Store Description
The best digital handwriting on iPad. Penultimate combines distraction-free, natural handwriting and sketching with the power of Evernote's sync and search. Take class or meeting notes, journal your thoughts, or outline your next big idea—in the office or on the go. From the first stroke, Penultimate makes the experience of pen and paper more productive.

INK AND PAPER, MADE BETTER
Notes and drawings look spectacular in black or colored ink. Our inking technology produces pen strokes that look natural, and Wrist Protection prevents stray marks for writers of all grips. Choose from a number of paper styles, or import an image to create personalized paper.

STYLUS AND SOFTWARE BUILT TOGETHER
We worked closely with Adonit to create the stylus we've always wanted: the Jot Script Evernote Edition, the first true precision-point stylus. Penultimate integrates tightly with the stylus and together they make digital handwriting the experience it should be. It's like writing with your favorite pen. Available now in the Evernote Market.

YOUR WRITING KEEPS PACE WITH YOU
Penultimate lets you work on any part of the page effortlessly. To zoom in on a location on the page, simply pinch in and start writing. With Penultimate's Drift feature enabled, the page will move along with you, automatically adjusting to the pace you are working at.

CONNECT AND SYNC WITH EVERNOTE
Sign in to your Evernote account in the Penultimate app to organize your Penultimate notes in notebooks, separated by topic, project, or category. Your Penultimate notes are synced to Evernote automatically, so you can find and share them across all of your devices.

FIND WHAT YOU NEED QUICKLY
No matter how you prefer to organize your work, Penultimate makes it easy to find the notes you need. Penultimate processes your notes so you can search for handwritten text in the app. Save and browse your work in notebooks and insert, delete, duplicate, and reorganize pages any way you like within them.

MAKE PENULTIMATE MORE POWERFUL

Penultimate is free to download and use. Pair it with Evernote Premium or Evernote Plus for bigger uploads and many other great features.

Two subscription options:
Evernote Premium monthly for $7.99 per month | $69.99 annually
Evernote Plus monthly for $3.99 per month | $34.99 annually

---

Price may vary by location. Subscriptions will be charged to your credit card through your iTunes account. Your subscription will automatically renew unless canceled at least 24 hours before the end of the current period. You will not be able to cancel the subscription once activated. Manage your subscriptions in Account Settings after purchase.