Beauty and simplicity
Rise Alarm Clock
by Kellen Styler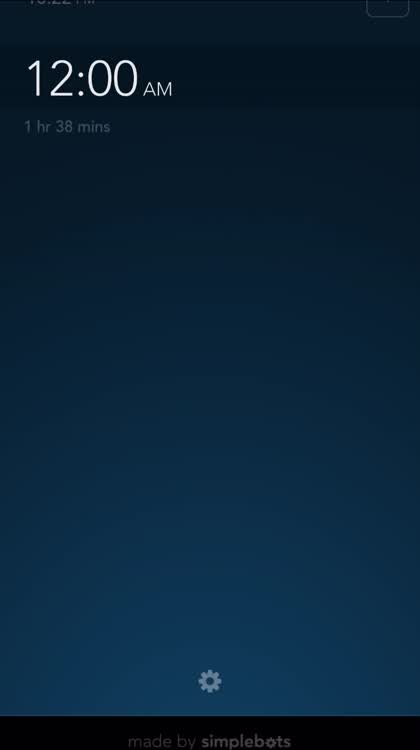 $1.99

in the App Store
Rise Alarm Clock is hands down the simplest, most beautiful, and enjoyable alarm to use on iOS.
The easiest way to set an alarm. Just slide up and down along the screen to choose an alarm time. The time scrubber's location and the background color give you a sense of context of what time of day you're choosing. When you're ready to set or disable the alarm, just swipe laterally in any direction.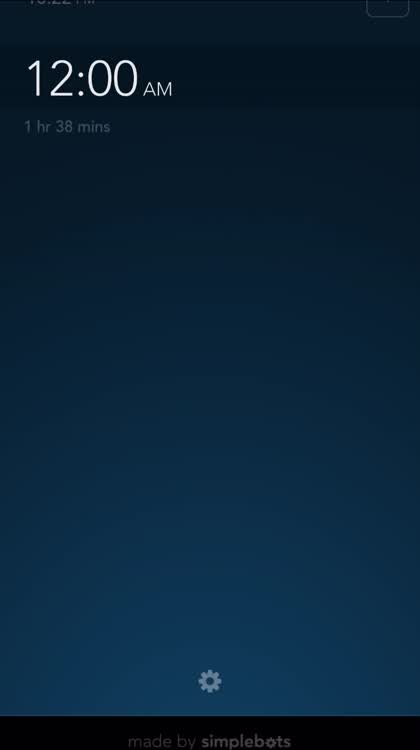 Choose alarm tones, songs, and set multiple alarms. While Rise Alarm Clock provides a lot for free, in-app purchases can get you more alarm tones and the ability to access an Alarm Control Center where you can set multiple alarms.
What is it about?
Rise Alarm Clock is a beautiful universal app with a minimalist gesture-driven user interface. While beauty and simplicity can often be overrated, they are important features for an app that is going to be used by the bedside because you're going to be dealing with it after a tiring day or when you're being kicked out of bed sweet bed in the morning.
For those who...
Need to get out of bed in the morning.
Don't want a complex alarm app.
Don't want to get scared out of bed.
Not for those who...
Need a scare to get them out of bed.
Need to set up many complicated alarms.
Why we love it
Getting in and out of bed is already a stressful process for a number of reasons, and being accompanied by a pleasant alarm app is a small thing that can make it a bit more bearable.
App Details
Last updated
April 14, 2017
Release date
December 20, 2012
Rise Alarm Clock is $1.99 but there are more add-ons
$0.99

Rise Alarm Control Center

$0.99

MorningBell Tones™ Alarm Bundle
App Store Description
Rise is a simple alarm clock with a lot of smart features. With its refreshing and clever way to set time, Rise is one of the easiest alarm clocks you'll ever use.

APPLE - App Of The Week, Featured Utility.
Read the great reviews in Mashable, Fast Company, Lifehacker, TUAW, Business Insider, The Loop, App Advice and many more.

TIME TO ENJOY SETTING YOUR ALARM CLOCK
Reach out and touch the screen. Every element is meant to be interactive. Left handed? Yes, Rise loves you, too.

Pull it up or down and watch the sky change as you pick a wake up time. Turn the alarm on by pulling the screen left or right.

Or, simply shake your device to quickly set an alarm for a short nap or to use as a timer.

WAKING UP IS A BEAUTIFUL THING
Wake up to the sound of the woods, ease into the day with a custom Rise melody, or your favorite song from iTunes.

Tap to snooze and be a little late, or pull the screen to turn off the alarm and be on time. Hey, it's your life.

From the lock screen: Shake to snooze or turn off the alarm.

MULTIPLE ALARMS HAVE NEVER BEEN THIS EASY (With in-app purchase)
Easily create repeating alarms for any time with custom labels for each alarm. Toggle all your alarms on or off from one screen. Rise will always show the next alarm when you open the app.

A BETTER ALARM NEEDS A BETTER CLOCK
Large clock in either portrait or landscape (for docked devices) with clock background options: Night or Skyscape. Swipe to change the clock background and dim the screen by sliding up or down.

LET RISE HELP YOU FALL (ASLEEP)
Use SleepTunes to make a playlist from your iTunes collection to help you fall asleep. Set a timer for your playlist so it doesn't run all night.

NOTES
- Rise is made for iOS 9+ compatible devices.
- Rise works with "Do Not Disturb" and the silence switch as long as it's in the foreground and / or auto-locked when using those two features.

RISE IS LOCALIZED FOR THE FOLLOWING LANGUAGES
- Afrikaans
- Chinese ( Simplified )
- Chinese ( Traditional )
- Dutch
- English
- German
- Finnish
- French
- Malay
- Norwegian
- Hebrew
- Hungarian
- Italian
- Japanese
- Korean
- Polish
- Portuguese
- Romanian
- Russian
- Spanish

WE LOVE TO HELP
We pride ourselves on offering great support. If you have an issue or feature request, please contact us on Twitter (@simplebots) or through our site www.simplebots.co