AppStart:
The
First
10
iPad
Apps
You
Should
Download
December 27, 2010
AppStart is a new, premiere iPad app we designed to help both novice and experienced users take full advantage of Apple's exceptional tablet. It's available on the App Store for $.99 cents, and "The First 10 Apps You Should Download" is one of the many resources you can find within it (you can download the mentioned apps by hitting price tags next to each app's name).
Check it out:
Apple's "App Store" premiered on the iPhone and iPod touch in July 2008, with the release of iOS 2.0. Back then, the App Store housed a mere 500 applications. A year later, this figure had increased by over 500 times.
With the introduction of the iPad in 2010, the App Store began to fill with iPad applications, and "universal" applications (iOS apps which can run natively on the iPhone, iPad, and iPod touch). Now, two and a half years after the App Store's initial release on the iPhone and iPod touch, there are over 300,000 apps available for iPad owners to download. And, if that number isn't intimidating enough, keep in mind that the number of applications released each day is still accelerating!
How can you possibly figure out which apps are worth downloading, and which aren't? Well, worry not – because out of the 320,000+ apps available in the App Store, we've managed to carefully select the first 10 iPad apps you should download. We've picked apps to help you work, apps that let watch high quality movies and listen to your favorite songs, and even apps that keep connected to news and the world in ways you never imagined. So read on, and be ready to hit the App Store hard after you've finished reading this article.
So we're starting off by cheating a little bit. Our first app is technically three. The first apps on our list make doing real work possible, and even fun, on the iPad. Allow us to introduce Apple's iWork for iPad suite:
Pages ($9.99)
,
Numbers ($9.99)
, and
Keynote ($9.99)
.
If you're unfamiliar with Apple software, then here's a quick translation: Pages is the "Apple version" of Microsoft Word; Numbers is Excel; and Keynote is Microsoft PowerPoint. All three applications have existed on the Mac for several years. However, back in April, they were recreated and released in the App Store as iPad-only applications. Basically, if you want to create and edit documents on-the-go, then you really should check out iWork for iPad. Each app also has dozens of really cool templates which makes document creation really easy. Seems like a tall order for a device with no mouse or physical keyboard, but iWork actually delivers. In Pages, for example, you can use a template to make a high quality flyer, customized with your photos, in under a minute. Currently, each iWork app is priced at $9.99, which may sound high, but these are probably the hardest to create apps on the iPad and they pack a lot of punch. All three iWork for iPad apps allow users to print, email, save, view, edit, and export documents directly from the app. Each application is well made, easy to use, and definitely worth purchasing. Depending on how you plan to use your iPad, at least one iWork app is an APPsolute essential. So, be sure to check them out in the App Store.
One of the iPad's many features is its ability to act as an e-book reader. Currently, the App Store houses a wide variety of apps, which all promise to do the e-book reading job for you. There's the Amazon Kindle app, Google Books, Borders eBooks, and the Apple-developed iBooks application. We'll delve into detail comparing all the eBook apps later in the "Book 'em Danno" article, but iBooks is the one that makes our top 10 list.
While the iBookstore might not offer the widest variety of e-books, and, while it might make more sense for Kindle owners to "Whispersync" their Kindle-purchases across to the Kindle for iPad app, iBooks is nevertheless an essential App Store download because of the unique features it boasts.
Not only is iBooks a free download, but the iBookstore houses a wide variety of free e-books, ready to be downloaded and read on your touchscreen device. Most of these are classics, such as the works of Shakespeare and Jane Austen, yet they're still magnificent reads – and available to download for free. Furthermore, iBooks is quite simply a very beautifully developed app. As you can see in the screenshot, turning pages using iBooks tries to recreate the real thing; not only can you see the text on the next page, ready to be read, but users can see the watermark-like image of text on the previous page as it's turned.
iBooks is a Great PDF Viewer Too
iPad owners can also use iBooks to view PDF files, which can be transferred over via iTunes. This is a very handy feature, and another reason why iPad owners should definitely check out and download iBooks. Even if you choose to use another eBook store and app, iBooks is still a must have to store PDFs. As mentioned, it's free in the App Store. And, it's a universal app – meaning the same app will work on your iPhone and iPod touch, as well as your iPad
We thought twice before adding a Twitter app to the list, since some readers may not be fans of the popular social networking site.
But really, if you're an iPad owner you should definitely check out Twitter for iPad. No matter what your interest: news, entertainment, sports, just "following" a few people will make the official Twitter for iPad app the best source for breaking alerts anyway.This app is a much better experience than anything else out there, and far better than the Twitter website. So if you were turned off before, you should get this app and give Twitter another shot. This free iPad app allows you to tweet on-the-go and even lets you upload images, geo-tag tweets, and shrink URLs, all from within the app. Twitter's official iPad application also features push notifications for "@ mentions" and direct messages. This means your iPad will buzz and pop up an alert when somebody sends you a message over Twitter, or mentions you in a tweet. Since its launch, Twitter for iPad has received regular updates. So, if you're a fan of Twitter (or not!), check out Twitter for iPad now!
Movies by Flixster is a great app to whip out when anyone says, "Hey, you want to watch a movie?" This amazing iPad application automatically finds all the movies playing near you, shows you showtimes and locations playing each film, and features reviews and ratings right up front. If that's not enough. Movies by Flixster also features movie trailers and photos, as well as information about actors.
The actual process of finding the movies can't be simpler. This app is a prime example of an experience that is a lot more enjoyable on the iPad than it is on a computer. Movies by Flixster shows you all the movies and showtimes near you automatically using the iPad's "location awareness." Just launch the app and you can choose to navigate by nearby movies, or choose to browse by nearby theaters. The closest theater is displayed at the top of the list, but you can see movies up to 50 miles away. The app also includes reviews by Rotten Tomatoes; the popular movie critics of the web. If you don't trust Rotten Tomatoes, you can check out reviews made by other Flixster users, too. Movies by Flixster is free in the App Store, and is definitely worth checking out.
Every iPad needs a great game. Even if you're not a "gamer" you should check out the gaming experience and have at least one quality game to kill some spare time. Fruit Ninja HD is the first iPad game to check out. The premise of the game is simple. Fruit flies across your iPad screen and your mission is to "swipe-cut" through fruit which appears on the iPad's screen. Sounds ridiculous we know, but after five minutes of playing you'll understand. A quick tip before you get started: gamers must also avoid the deadly bombs which sometimes cross the screen. If you swipe at a bomb, the game ends. So you've got to be careful. An even more important tip, if you really can't afford to get sucked into a game, it may be wise to skip this game … if you can resist!
Fruit Ninja HD features both single player and multiplayer games. Furthermore, through Game Center, gamers can play an online multiplayer game of Fruit Ninja with fellow Game Center users. We'll discuss Game Center in more detail in "The Portable Arcade" article, but for now just know this great feature is included.
If you're the RSS-reading type who has a Google Reader account full to the brim with subscriptions, then you need Reeder for iPad; the best Google Reader client for the iPad, period. Not only is Reeder a beautifully designed app, but it's also packed with features. And, Reeder has a dedicated developer behind it, who is continually updating and improving the application. Currently, Reeder allows users to share articles to a variety of social networks, mail articles, save articles for offline viewing via Instapaper or ReadItLater, and star articles for personal use.
You can also view webpages in-app, or open them in Safari. Once you've finished reading through every available article, a "check" icon allows users to quickly mark all articles as "read." If you're a fan of RSS feeds, and have a Google Reader account, then you should definitely check out this essential iPad app. If you're not using RSS, Reeder may be the final straw you'll need to get started. It's currently available in the App Store for $4.99.
Are you already familiar with Dropbox? Dropbox is a service which allows you to store important files "in the cloud." You can use the service as an "online backup," or simply as a means of sharing files quickly and easily. The service is incredible, with or without an iPad, as it gives you updated versions of all your files wherever you are.
On the iPad, however, the Dropbox app is even more important. Since the iPad doesn't have an easy to manage file system where you can store files (more on this in the "Your File Management" article) Dropbox becomes the easiest portal to access and edit your important files on-the-go. All the changes will instantly be transferred to the "cloud" and show up on all your computers everywhere. Both creating an account with Dropbox and downloading the app doesn't cost a cent. So, what are you waiting for? Start dropping files online with Dropbox now!
If you are not familiar with the Pandora service, now is the time to get familiar. The process is simple. Download the free Pandora app, create an account (takes seconds and can be done from the app), and then type in a music artist or song that you like. That's it! Pandora then instantly creates a "radio station," that will play hours of songs that you like. You can make as many stations as you like. So you can make an upbeat station for when you're in the mood to dance, and then make another
station of love songs for when it's time for romance. Pandora saves your stations, so every time you launch the app you can pick one of stations and start enjoying music right away. The truly amazing part of Pandora is how well it works. They really have people sitting around listening to music to identify what kind of songs match the song you typed in. You can also "thumbs up" and "thumbs down" songs to help Pandora better learn your tastes. Pandora also alleviates the problem of having to own the song digitally and eliminates the need to mess with syncing your music to your iPad. We've gushed enough, now go download it, it's free!
Wikipanion is a great way for users to enjoy Wikipedia outside of Safari. While the mobile browser is great, Wikipanion makes Wikipedia browsing a smoother, quicker, more enjoyable task. Currently, two versions of the application are available in the App Store; Wikipanion, and Wikipanion Plus. The latter version of the app, which costs $4.99, allows users to queue articles, and save them for offline
viewing, which is a handy feature. However, if you own an iPad Wi-Fi + 3G, and have a cellular data plan set up, then this really isn't going to be necessary. My advice would be for you to check out the free version before considering the $4.99 "Plus" version of Wikipanion.
The last of our first 10 apps to download requires a subscription. If you do spring for a subscription, starting at $7.99 per month, you'll instantly be able to watch tens of thousands of movies and TV shows directly on your iPad. Yes, you read that right, Netflix transforms your iPad into a portable movie (and TV show) player. The Netflix app makes finding and starting your video selection easy, although the interface could stand to be prettier. Simply browse through their new releases, most popular, and personalized recommendation sections then simply tap a video to watch. Alternatively, if you know exactly what you want to see, you can use the search box to pull it up.
Of course, not every movie (especially new releases) is available to watch instantly, but thankfully the selection is rapidly improving and it shouldn't be too hard to find something great to watch. The videos play as expected. They are delivered to your iPad in the highest quality possible based on the strength of your internet signal. Basing the quality it displays on internet speed is actually quite brilliant, as it allows you to watch the videos without constant, "buffering" interruptions.
Air Display didn't quite make our top 10, but we'd be remiss to not give it at least a little love. AirDisplay is one of those jaw dropping apps that you use to show off your iPad. It literally turns your iPad into a second computer monitor. All you need is the app ($9.99), the Windows or Mac OS X client (free), and a Wi-Fi network. Once you've got all three, connecting to your iPad, and turning it into a second monitor, is an effortless task.
Once connected, whenever your mouse crosses the edge of your computer's screen (on the right hand side), it will appear on your iPad. Using Air Display, you can have some programs running on your second monitor (your iPad), and others on your main monitor. The application "just works," and it works like a charm. Who wouldn't jump at the chance of a second monitor for reasonable price of $9.99? If you use your computer a lot, then Air Display will undoubtedly come in handy.
What's Next
What the heck are you still doing here? Get in the App Store and start downloading these great apps. By the time you're done you'll have a completely upgraded device. After that
come back to AppStart
and come see more in our next lesson!
Mentioned apps
Free
AppStart for iPad (2012 Edition)
AppAdvice.com
Free
Pandora Radio
Pandora Media, Inc.
Free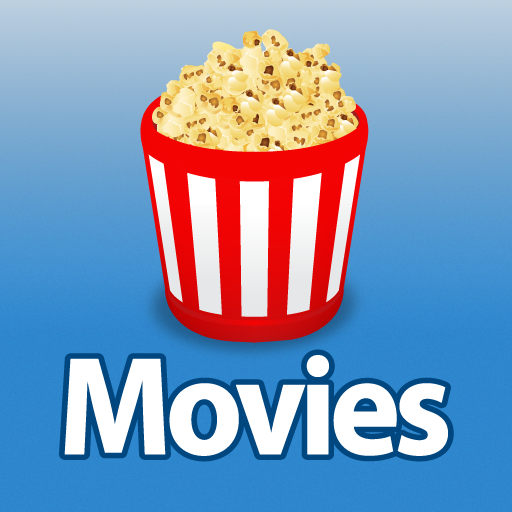 Movies by Flixster, with Rotten Tomatoes
Flixster
Free
Dropbox
Dropbox
$9.99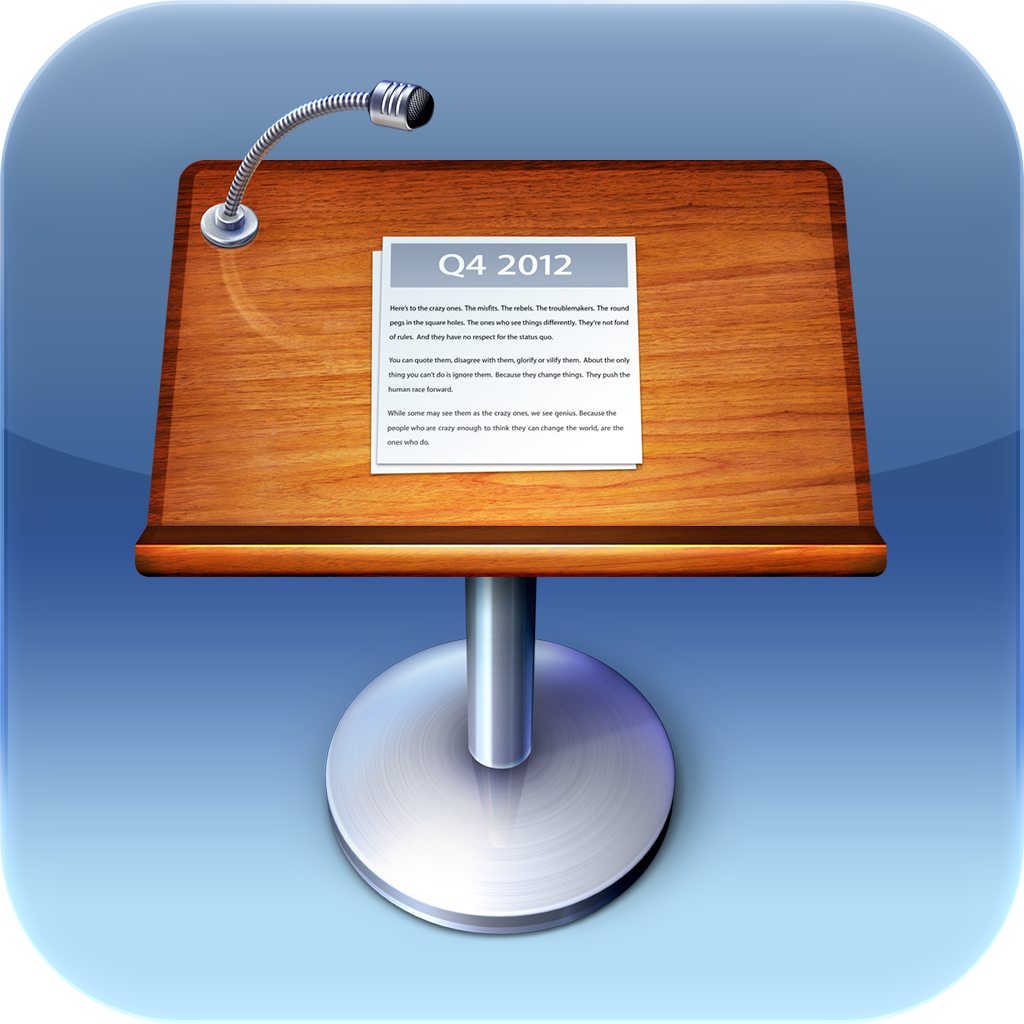 Keynote
Apple
$9.99
Numbers
Apple
$9.99
Pages
Apple
$2.99
Fruit Ninja HD
Halfbrick Studios
$4.99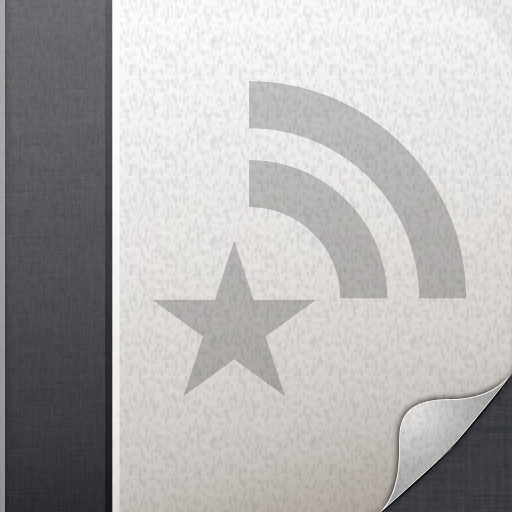 Reeder for iPad
Silvio Rizzi
Related articles