The
Best
New
iPad
Apps
Of
The
Week,
October
16-22,
2011
October 23, 2011
The AppAdvice iPad App Of The Week:
ApolloBrowser+IM, Free & Universal, Released October 18
ApolloBrowser+IM App Gains Significant Update
The free ApolloBrowser+IM app has received a significant update this morning in a move that continues to set it apart from Mobile Safari and other iDevice browsers. In addition to now being universal, the app includes a retooled startup screen that is second-to-none. Created by
VoyageApps.com
, Apollo arrived on the scene in July to
mostly positive reviews
. The app's main selling point is that it isn't simply a browser. Rather, it is an all-in-one solution for those that like to surf and text at the same time. And, it's so much more too.
New Releases
Picnic Mayhem, $.99 & Universal, Released October 21
Gobble Up Food And Watch Out For Chainsaws In Picnic Mayhem
Picnic Mayhem
by VariaMedia GmbH is a casual arcade game featuring cute, cuddly little bears with an insatiable appetite and a taste for junk food. The Everhungries, a result of a cruel World War II experiment, have invaded Mount Sauerkraut to gorge on an endless supply of food. The controls in Picnic Mayhem are pretty simple. You control two bears, one on the left side of the screen and one on the right side. The goal is to eat everything in sight, minus fruit and bombs. To eat, you need to jump. Tapping causes a bear to jump, and a double tap will execute an extra high jump. Paying attention to both of your characters is a key to success in this game.
Updates
Instapaper, $4.99 & Universal, Updated October 17
Instapaper Gets Even Better With The Latest 4.0 Update
Instapaper, the useful web service that allows you to save webpages for later offline reading, just received it's major update to version 4.0 today. And this is the best version of Instapaper yet, for both iPhone and iPad users. In addition to getting a completely revamped icon, there are several major changes to how Instapaper works on your iDevice – especially on the iPad.
ReaddleDocs for iPad, $4.99, Updated October 19
ReaddleDocs For iPad Jumps To v3.0, Making Numerous Additions To Nearly Every Area
Readdle has decided to skip v2.0 revisions for their document viewing and management app for iPad. Most definitely a major update, ReaddleDocs v3.0 for iPad now supports Open Office Writer file viewing and adds features to searching, PDF annotating, the built-in web browser, network protocols, image viewing, plus significant interface and performance improvements. In an attempt to help users be more efficient, many UI elements have been combined or moved into a less obstructive area, depending if they were considered to be frequently used or not. Most of the changes occurred in the actual document viewing controls, however, the main screen now includes a recently viewed documents list.
Angry Birds Season HD, $1.99, Updated October 21
Angry Birds Seasons Launches New Round And A New Bird Too
Rovio's popular Angry Birds Seasons game now includes a "Ham'O'Ween" round, thanks to an update just released to the App Store. Best of all, the round includes a brand new bird. First released ahead of Halloween 2010, Angry Birds Seasons now includes eight different sections, each based on a holiday or time of year. These include (for 2011): Trick or Treat, Season's Greedings, Hogs and Kisses, Go Green, Get Lucky, Easter Eggs, Summer Pignic, and Mooncake Festival. Ham'O'Ween is the first round listed for "Seasons 2012." The Version 2.0 update includes 30 new levels filled with pumpkin patches, exploding jack-o-lanterns, and creepy skeletons. The new bird – which isn't named – is very small, but don't let its size fool you as it can blow up quite a lot without really trying. In total, Angry Birds Seasons now includes 205 levels!
The Early Edition 2, $4.99, Updated October 21
First Look: The Early Edition 2
When it arrived in April 2010, one of the iPad's first apps was Early Edition, by
Glasshouse Apps
. Today, The Early Edition 2 has arrived in the App Store. Priced at $4.99, the app offers you a personalized newspaper based on your interests. Best of all, The Early Edition 2 has been completely rewritten and includes Google Reader sync, a revamped UI, and gesturing, among other new features. In many respects, The Early Edition 2 looks like an old-style newspaper that has been rethought for the iPad. The first time you start the app, you'll be ask to create a newspaper using Google Reader or create a standalone edition. The first is pretty much what you'd expect: A personalized newspaper that includes articles and topics from your Google stream. The second reminds us a lot of
Zite
, whereas you select the topics that interest you most. From there, The Early Edition 2 creates an issue using those preferences. Either way you choose, the end result is very nice.
TomTom U.S. & Canada, $59.99 & Universal, Updated October 21
TomTom's iOS Navigation App Gets An Update - Now Optimized For The iPad
The popular TomTom navigation app
has recently received an update, adding native iPad support along with the latest, most up-to-date maps and an improved interface.
The USA version of the app
can be downloaded for $49.99,
while the U.S. and Canada version
is available in the App Store for $59.99.
500px, Free, Updated October 22
Flickr Alternative Arrives On iPad And It's Sweet!
For those looking for a Flickr alternative, consider 500px, a free service that recently introduced an official iPad app to the App Store. Based in Toronto, Canada,
500px
is a perfect play to showcase your photos, create slideshows, and browse your friends' photos and favorites. Best of all, the service is absolutely free – within reason anyway. To get started, we recommend signing up for an account at
http://500px.com
. Doing so permits you to upload 20 photos per week or 10 photos at a time for free. After uploading is done, you're able to add title, description, and tags to each photo. To upload unlimited photos plus enjoy other perks, you can sign up for 500px's premium plan, which runs $50/year.
The Best iPad Apps Of The Week
is published each weekend; a companion piece, 
The Best iPhone Apps Of The Week
, is published separately. Attention developers: If you would like your app to be considered for one of our "Best Of" lists, please me know by sending me a tweet @bryanmwolfe. Note: Your app must have been new or updated in the last week to make the current list.
Mentioned apps
Free
500px
500px
$59.99
TomTom U.S. & Canada
TomTom
Free
ApolloBrowser+IM
Apollo
$0.99
Picnic Mayhem
VariaMedia GmbH
$2.99
Instapaper
Marco Arment
$4.99
ReaddleDocs for iPad (PDF viewer/attachments saver/file manager)
Readdle
Free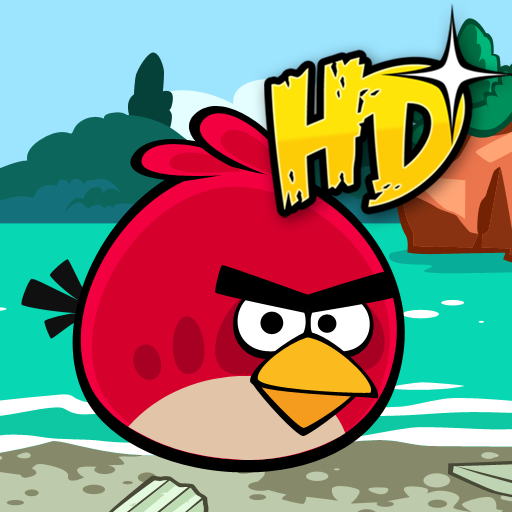 Angry Birds Seasons HD
Rovio Entertainment Ltd
$4.99
The Early Edition 2
Glasshouse Apps
Related articles