The
AppAdvice
Top
10:
Best
Paid
iPad
Apps
Of
2011
January 1, 2012
As the year comes to a close (Just a few minutes left!), it's time to give you our choices for the top ten paid iPad apps of 2011. We already shared with you our favorite
free
and
paid
iPhone apps of the year, and our
free iPad picks
were posted a little while ago. This paid list, though, has been significantly easier to put together (Thank goodness--I don't want to miss the party!), for it seems that the iPad's market is a little more limited when it comes to quality freebies. But that's okay, because we're all willing to pay good money for top-tier products, and that's what we're bringing you. Without further ado, AppAdvice presents:
The Best Paid iPad Apps Of 2011
Fontbook
(FSI FontShop International GmbH) If you do a lot of writing or graphic design (and who doesn't these days?), you're probably something of a typography nut. In that case, there's no other publication--digital or otherwise--that's as useful, entertaining, educational, and inspirational than Fontbook, the preeminent reference work on the subject. A boldly-themed guide put together by the industry-leading FSI FontShop, the app "delivers 620,000 font specimens — 19 times more than the printed FontBook 4." (They didn't end that statement with an exclamation mark, but they probably should have.)
GarageBand
(Apple Inc.) One of the biggest apps unveiled with the iPad 2, GarageBand is an exceedingly refined and professional music creation suite. All the samples are top-notch, and arranging musical segments is about as easy as it gets. There are too many features to list, and each one's better than the one before. If you enjoy playing instruments and composing music, you
need
this app. The iPad is fast becoming a viable digital instrument, and GarageBand is just the beginning!
Grand Theft Auto 3
(Rockstar Games, Inc.) Grand Theft Auto 3 is a classic, one of the most influential and groundbreaking video games in the history of the medium. I still say Super Mario 64 holds the title, but Rockstar's opus isn't far behind. This iOS version is a true, detailed port of the original Playstation 2 game, and outfits like Gameloft--even a decade later!--can't touch it for graphical quality, tight gameplay, and sheer fun. That said, please remember this is a
very
"mature" title, so parents might want to steer clear of this for their kids.
Infinity Blade II
(Chair Entertainment Group, LLC) The original was a hit. The sequel? It's better in every possible way. While gameplay remains similar, Infinity Blade II represents a significant jump in graphical expertise for the folks at Chair, and the world is four times bigger. On paper, that ought to mean the game is four times
longer
, but, well, four times infinity is still infinity, right? And, as we just
published a few days ago
, even more content--including multiplayer questing--is coming soon. Now keep reading this paragraph over and over and over...
Mad Pad
(Smule, Inc.) I love this app. My friends love this app. My sister loves this app. Her three-year-old baby loves this app.
Everyone
loves this app. It's a one-of-a-kind experience, exhibiting exactly the kind of unique creation platform the iPad truly is. I'm sure I think this recording is funnier than it probably is, but check out it out:
Symphony in F* Minor
!
MotionX GPS Drive HD
(Fullpower Technologies, Inc.) We've loved this cost-effective GPS solution since it launched for iPhone in 2010, and the iPad version is even better. For just three bucks, you're getting a well-made, fully-featured navigator that's every bit as good as more expensive options from Garmin, TomTom, and Navigon. MotionX GPS Drive HD features accurate, up-to-date maps, live rerouting, multistop support, iPod playback, social integration, and more. And, for just $10 a year, you can get turn-by-turn voice guidance. Keep your eyes on the road
and
your pocket book at the same time!
Real Racing 2
(Firemint Pty Ltd.) Much like Chair's Infinity Blade II, Firemint's flagship sequel is exceptional on every front. Somehow, the Australian team (now a part of Electronic Arts) has managed to refine the accelerometer controls of their first game even further this second time around. With console-grade graphics, fully-licensed vehicles, and a rigorous career mode, Real Racing 2 proves that--at least for racing titles--the iPad is a viable alternative to console gaming. Just make sure you have an
awesome
router if you want to AirPlay this bad boy to the big screen.
Screens
(Edovia Inc.) Speaking of screens, Edovia seems to have finally put together a good-looking, intuitive, cursorless
VNC
client. While plenty of other apps let you control an internet-connected PC or Mac through your iPad, Screens actually makes the experience
welcoming
. Everything launches quickly and securely, and you no longer have to finagle that little white arrow around your remote desktop. Mutlitouch support makes interaction even smoother. Who knew Windows could run this well on your iPad?
Superbrothers: Sword & Sworcery EP
(Capybara Games Inc.) If we had an official vote, Superbrothers: Sword & Sworcery EP would've beaten out Dead Space for Apple's iPad Game of the Year. Easily. Sword & Sworcery is a magical, ethereal experience, with dreamy visuals and a dreamier soundtrack. To finish the story in its entirety, you'll need to devote several hours of time to exploring all the wondrous nooks and crannies of the game's fantastic fantasy world. There's nothing else like it on the App Store, and, In a time when anything awesome gets aped right away, that stand-alone quality is testament to the time and effort Capybara Games put into this masterpiece. Here's hoping for a sequel--and a writeup just like this one 365 days from now.
WriteRoom
(Jesse Grosjean, Hog Bay Software) WriteRoom for Mac was one of the original (and most well-known) "distraction-free" desktop writing suites. After the iPad launched in early 2010, most of us thought Jesse Grosjean would bring his software to the platform sooner than later. After all, for creative writing, Apple's tablet is one of the best tools ever made; and WriteRoom was made for creative writers! Unfortunately, Jesse's a busy guy, and we didn't get our fix until fairly recently. But it was worth the wait. WriteRoom for iPad is just like the Mac version, soothing green on black and all. It's just a customized black keyboard away from perfection; I do my best writing in the dark.
And yes, the lights were
on
for this post. So sue me. But not until I wish everyone a happy new year:
From all of us at AppAdvice, may 2012 be better than all your years before!
Mentioned apps
$5.99
FontBook™ – The Original Typeface Compendium, est. 1989
FSI FontShop International GmbH
$4.99
GarageBand
Apple
$4.99
Grand Theft Auto 3
Rockstar Games
$2.99
Infinity Blade II
Chair Entertainment Group, LLC
$4.99
WriteRoom
Hog Bay Software
Free
MadPad HD - Remix Your Life
Smule
$2.99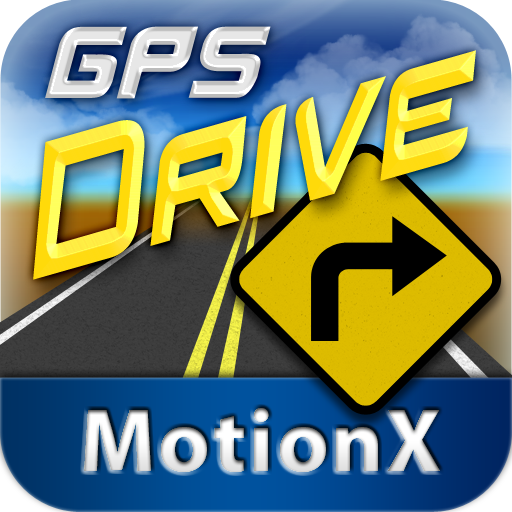 MotionX GPS Drive HD
MotionX™
$0.99
Real Racing 2 HD
Firemint Pty Ltd
$19.99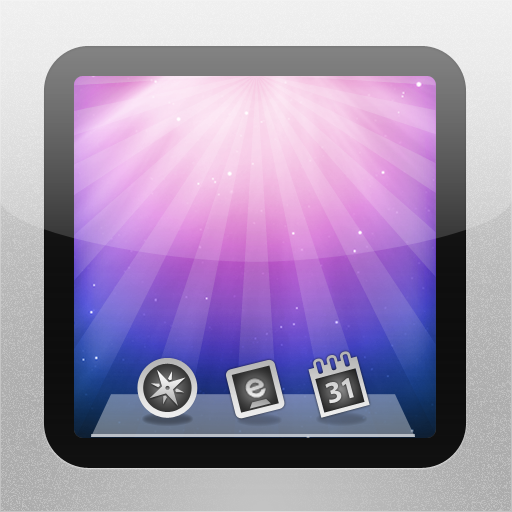 Screens VNC
Edovia Inc.
$4.99
Superbrothers: Sword & Sworcery EP
Capybara Games Inc.
Related articles