The
Best
New
And
Updated
iPad
Apps
This
Week,
November
27-December
3,
2011
December 5, 2011
The AppAdvice iPad App Of The Week:
Call of Duty: Black Ops Zombies, Released December 1, $6.99 & Universal
Call Of Duty: Black Ops Zombies Is Here — But Is It Zombie FPS Done Right?
Call of Duty: Black Ops Zombies by Activision Publishing, Inc. is the iOS installment of the well-known first person shooter (FPS) console game. This takes Call Of Duty: Zombies to the next level. Multiple maps, weapon upgrades, achievements, and point multipliers will keep you busy in this iOS version of the popular zombie FPS, but is it enough?
New Releases
Lander Hero, Released December 30, $2.99
Lander Hero Soars Above The Rest
Lander Hero by Antti Lehtinen has you piloting a ship from one side of the screen to the other by using carefully timed thruster bursts. The story (shown on
YouTube
) depicts action much more epic than what you actually do in the game. Hovering from one platform to another has nothing to do with an invading alien army. That's not to say this game isn't fun. The controls include a button on each side of the screen to control your thrusters. A line down the middle of the left circle divides it into left and right thruster controls. By default, the left half of the button controls your left thruster and the other half your right thruster.
Updated
TouchPad, Updated November 29, $4.99 & Universal
TouchPad Updated - Adds Siri Support, More Media Players And New Shortcuts
TouchPad is a popular iOS application that can turn your iPhone, iPad or iPod touch into a remote control for your computer, which it can connect to via Wi-Fi. Now, thanks to an update that was made available for the application yesterday, it's actually possible to dictate text using Siri to your PC or Mac via the $4.99 application. If you're not familiar with TouchPad, once configured and connected the app can be used as a touch screen trackpad for your computer, or as a miniature keyboard or remote control. The application connects over Wi-Fi, and if you're using a Mac, no additional software is required (Windows users are advised to download the free TightVNC software).
Halftone, Updated November 30, $.99 & Universal
Halftone Offers Another Fantastic Update
Halftone, the comic-inspired photography app for the iPhone/iPod touch and iPad was recently updated. Version 1.7.1 includes a number of great features that makes photo-editing with the $.99 app much easier. According to a posting on the
Juicy Bits blog
, the latest update includes a new tool that allows users to edit an image before applying captions and stamps. To do so, the company has partnered with Aviary, a company that offers a web and mobile photo API to developers. Now editing through includes "cropping, rotation, special effect filters, brightness, contrast, saturation, individual RGB color levels, and sharpness." In other words, those must-have tools required in any photo app.
TtV Camera, Updated November 30, $.99 & Universal
Retro Photo Buffs Will Enjoy TtV Camera
TtV Camera by Taplayer is a fun, universal app for fans of old cameras. If you loved (or would love) shooting with a Kodak Brownie, Royce Reflex, Minolta 7000 or another film camera from days of yore, this is the app for you. There are certainly a large number of camera "filter" apps out there. A couple of things set this one apart from the pack. First of all, most filter apps either have you use the filters live only, like Hipstamatic, or after the fact only. TtV Camera gives you the option to do it either way. Pick a camera, and then shoot live with it, or, choose a photo from your photo library and add the camera's effect to your photo. The other thing that's cool is that this is a universal app, so you can use it on your iPhone, iPod touch, and your iPad.
Flight Control HD, Updated December 1, $4.99
Flight Control And Flight Control HD Are Updated With New Maps, An Undo Feature, And More
Plenty of developers are firing off holiday updates left and right lately, however, Firemint isn't throwing snow on the Flight Control runways to freshen things up. Instead, Flight Control HD for iPad expands into outer space and Flight Control for iPhone and iPod touch gets hit with the non-frigid precipitation. In addition, both iDevice versions bring on a new feature to help with those "D'oh!" moments. Arriving in Flight Control v1.9.3, Storm Airfield can be strikingly tough. Having a more neon ground appearance than other airports, this new airfield is in the midst of experiencing a thunderstorm. Heavy rain isn't a problem but those lightning bolts can cause you some stress. During the few seconds following an aircraft being struck by a bolt of lightning, its controls will be disabled and, therefore, you will not be able to alter the craft's current path. Also included in this update is a new achievement, Thunderstruck, awarded when a single aircraft is struck by lightning three or more times.
Underscore Notify, Updated December 2, $1.99 & Universal
Underscore Notify Receives A Significant Update
Good news if you're a fan; 
Notify
by
Underscore
has received a significant
update
this week. Among the many features added to the update are a completely rewritten rendering engine, improved support of Retina display devices, and a new user feedback website accessible from within the application. There are also many improvements and bug fixes. For those who have never used Notify, it purports to be the only note app you'll ever need. As described on its
Web site
:
Launch Notify and immediately start jotting down a reminder, write an essay, slice'n'dice a photo of a whiteboard, draw a diagram, type a bulleted list, build up a moodboard, scribble directions on a map, or read and annotate a lengthy document. Notify easily imports an extensive range of formats (including PDF, Word, Excel & Powerpoint and many more) either directly from an email or from files stored on cloud servers such as Dropbox™, Box.net™, Google Docs™, Evernote™, iDisk™, FTP or WebDAV.
Notify's biggest strength is also its weakness: its staggering number of features. I was blown away by the depth and power of all the things you could do. This app is clearly a labor of love. At the same time, the interface can be daunting for a new user. There is a learning curve, which not everyone will be prepared to invest their time in. To its credit, the app does offer a number of helpful
tutorial videos
to show the way (please note that the tutorials have not yet been updated to reflect the changes in version 4.0, but the developer assures me that they will be).
Infinity Blade II, Updated December 3, $6.99 & Universal
Infinity Blade II Now Available In The U.S. App Store - Get Your Copy For $6.99
Great news, Apple fans: while we've all been dozing away in slumberland, the guys over at Epic Games' chAIR Entertainment have made Infinity Blade II available in the U.S. App Store. Now, fans in the United States can purchase and download the highly anticipated sequel to
Infinity Blade
for just $6.99. The application, which boasts high quality graphics and lighting effects, is a universal app and therefore is compatible with all of Apple's iOS devices. The app, which we'll have a full review of soon, is optimized for the iPhone 4S and takes advantage of the handset's powerful dual-core Apple A5 processor. Because Infinity Blade II is powered by the latest Unreal Engine for iOS technology, you can be assured that this title isn't one you're going to want to miss.
--
The Best iPad Apps Of The Week
is published each weekend; a companion piece, 
The Best iPhone Apps Of The Week
, is published separately. Attention developers: If you would like your app to be considered for one of our "Best Of" lists, please let me know by sending a tweet @bryanmwolfe. Note: Your app must have been new or updated in the last week to make the current list.
Editor's Note: Our last "Best Of" articles for 2011 will be published December 17 and December 18. On December 31, we'll profile the Top 10 iPhone/iPod touch and iPad apps for the entire year. Do you have a favorite? Let me know by sending me a tweet @bryanmwolfe.
Mentioned apps
$6.99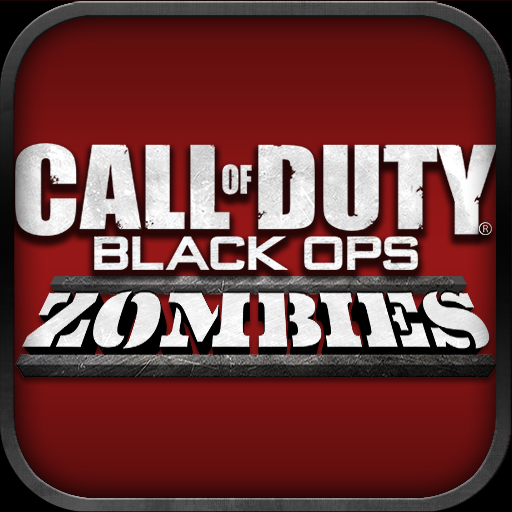 Call of Duty: Black Ops Zombies
Activision Publishing, Inc.
$2.99
Lander Hero
Antti Lehtinen
$4.99
TouchPad
Edovia Inc.
$0.99
Halftone
Juicy Bits
$0.99
TtV Camera
Taplayer
$0.99
Flight Control HD
Firemint Pty Ltd
$1.99
Underscore Notify
Underscore AB
$2.99
Infinity Blade II
Chair Entertainment Group, LLC
Related articles