AppAdvice
Daily:
iPad
Event
Video
Roundup
March 8, 2012
There's a new iPad on the block, a new Apple TV and much more. Watch our video roundup to find out everything that was announced at today's Apple event in under 10 minutes. Numbers: Every Apple event has to start off with some numbers, and this event was no different. Tim Cook gave the rundown on how awesome all Apple's post PC products are, we're talking about the iPhone, iPod and iPad. Cook says these devices make up 76 percent of Apple's revenue, that's crazy! What's also crazy, is that they sold 315 million devices through last year, and 62 million in Q4 of 2011. So needless to say, Apple is doing pretty well. New iOS 5.1 Announced:
iOS 5.1 has been announced
, and is now available for download. With it came new language integration for Siri, and much more. Watch out for a video demo of all the features later in the week! New Apple TV: Apple has announced a new iteration of the Apple TV. This is something we were expecting, and we got it. The new Apple TV supports 1080P video, and has an updated interface. You can access content in the cloud, and re-download and watch previously purchased movies and television shows. The price remains unchanged from previous iterations at $99. It's not available yet, but you can pre-order it today on Apple.com. The New iPad: The new iPad isn't called the iPad 3, 3S, or HD - they simply went with the iPad, which we're pretty happy about. It has a
Retina Screen
- just like rumored, and is 2048 X 1536. That's 3.1 million pixels, the most in any mobile device ever! You can expect all the stock apps to be updated and looking sharp, but third party apps are going to need a while to catch up. Also as rumored the new iPad has an
A5X processor
, which is how they are powering all those quad core graphics. Another rumor that came to fruition was the new and improved camera. It has a five megapixel backside illuminated sensor on the back, 5-element lens, and an IR filter, as well as image stabilization, auto-exposure, and auto-focus. Didn't like taking video with your iPad before because it well, sucked? If you get the new iPad you might change your mind since it can record in 1080p and has stabilization. There's no Siri on the iPad, sorry, but Apple did add
voice dictation
. So you'll get that little microphone on the keyboard, and be able to dictate. It's no Siri, but is still pretty cool. They actually did it. Apple decided to add
4G LTE
support to the iPad. This is one that was rumored, but we didn't really expect. The new iPad will be able to connect to 4G LTE services offered by carriers like AT&T, Verizon, Rogers and Telus. Hot spot capabilities are available on the new iPad - that's if your carrier offers them. The battery life has to be worse right? Wrong! Even with a Retina screen, and quad core graphics, the battery life is still at a staggering 10 hours, but is knocked down to nine hours when on 3G or 4G. So what does this thing weigh? We expected it to be a little more robust with the Retina screen, and we were right, but it's nothing to write home to mom about. It's 9.4mm thin, as Apple likes to say. Weighing in at 1.4lbs, which is slightly heavier than the iPad 2. As for the body, it looks pretty darn similar. So far all the announcements sound pretty familiar, probably because we've been rumoring about every single one of them, well we got a few surprises when it came to software. Apple has updated the entire
iLife suite
- including
GarageBand
, iMovie, the iWork Suite, and have added a new addition to the iPad -
iPhoto
. The iPad will be available for sale at Apple retail stores starting on March 16, and in more countries on March 23. The cost breakdown is the same as when the iPad 2 was announced. Wi-Fi models started at, $499 for 16GB, $599 for 32GB, and $699 for 64GB. For a complete pricing breakdown check out this
post
. So that was it, no, "One more thing." What do you all think about the announcement? Will you be getting the new iPad?
Mentioned apps
$4.99
iMovie
Apple
$4.99
iPhoto
Apple
$4.99
GarageBand
Apple
$9.99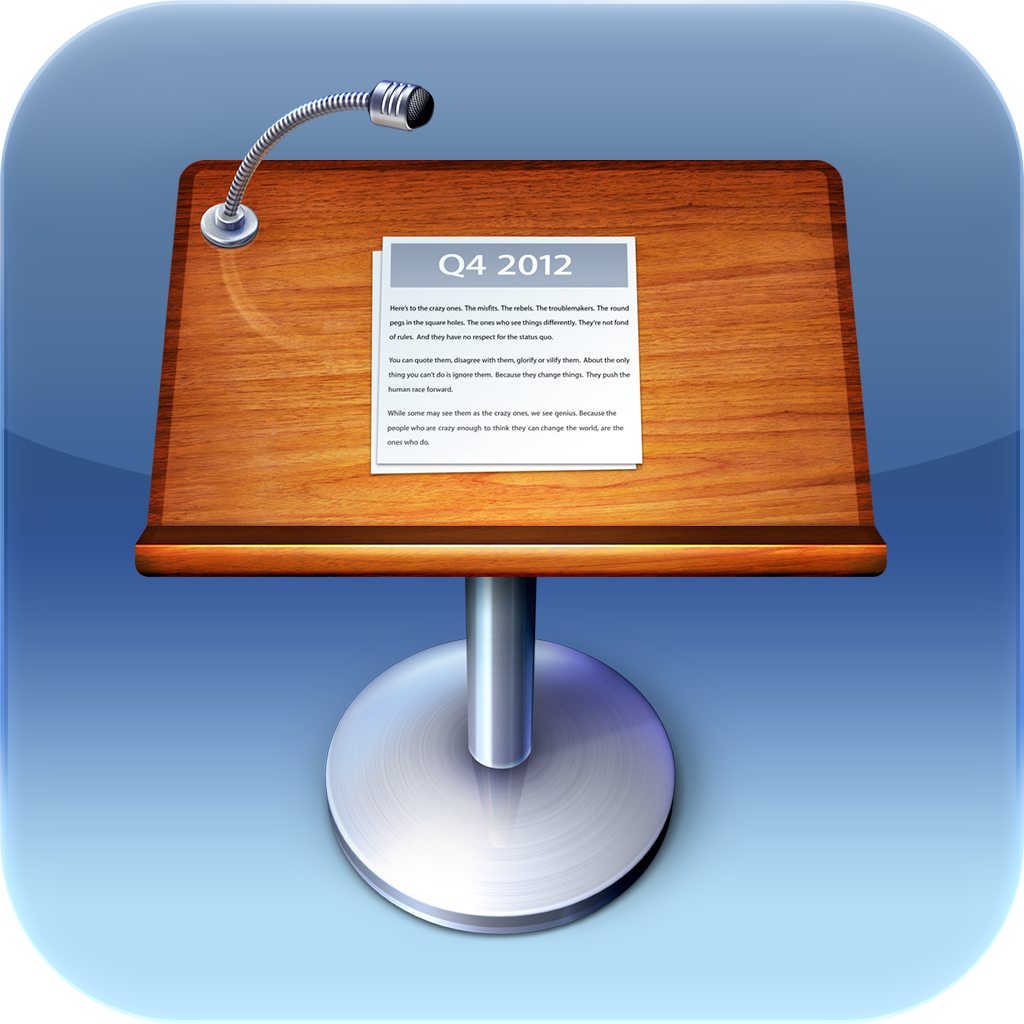 Keynote
Apple
$9.99
Pages
Apple
$9.99
Numbers
Apple
Related articles