Adobe
Photoshop
Touch
Increases
Maximum
Supported
Image
Resolution
But
Delays
Retina
iPad
Support
May 11, 2012
Adobe Photoshop Touch
created quite a considerable amount of buzz around the time of its launch on iOS last February. There were the
pre-release rumor
, the supposedly
premature release
, and finally the
actual release
itself. As expected, the app was made to impress, but it was far from perfect. Today, an update, which I hope is the first of many, comes to the app, seeking to bring Adobe Photoshop Touch for iOS a bit closer to perfection. A glaring flaw, so to speak, in the initial version of Adobe Photoshop Touch is its maximum supported image resolution, which is set at just 1600 x 1600 pixels. Unsurprisingly, users hoping to touch up their high-definition photos using the app threw proverbial rotten tomatoes at this limitation. Well, these same users have reason to rejoice: the update has increased the maximum to 2048 x 2048 pixels. While the original limit remains the default setting, you can opt for a better shot at high-resolution photo manipulation by selecting the new maximum in the app's preferences page. Notice that the new square resolution matches the lengthwise pixel count of the new iPad's Retina display. Oddly, though, the app's image assets haven't been duly upgraded to support Retina iPad graphics. Using the app entitles you to a free membership to Creative Cloud, giving you access to 2GB of cloud storage for your images. In a move to further play up this app add-on, today's update enables automatic synchronization with said service. Beyond the cloud, the update also adds PSD and PNG export via camera roll or email, iTunes image file sharing, and rotate and flip image workflow improvements. Two new tutorials (layers and selections, tilt-shift effect) and four new effects (watercolor paint, HDR look, soft light, soft skin) are also included. Now available in six languages (English, French, German, Japanese, Spanish, Italian) for the iPad 2 and the new iPad running on iOS 5 or later,
Adobe Photoshop Touch is available in the App Store for $9.99
. Have you been using Adobe Photoshop Touch since its launch? Or have you been waiting for certain improvements, such as the increase in maximum image resolution, to come to the app before 'shopping with it?
Mentioned apps
$9.99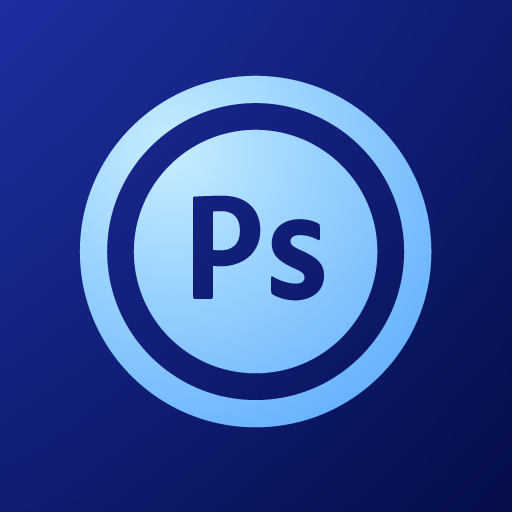 Adobe Photoshop Touch
Adobe Systems Incorporated
Related articles