AppAdvice
App
Of
The
Week
For
June
29,
2012
June 29, 2012
Every week, our staff will handpick an app from the past seven days that we believe is a must-download for your iPhone or iPad. These apps will always be from various categories, but they are chosen because our own staff members love it and have been using them daily. So here are this week's picks! Enjoy!
Podcasts
When the iOS 6 beta was first released to developers, there was an interesting omission from the iTunes Store: Podcasts. Many were worried about what was to become of this great medium, since podcasts have become more popular as of late. But then Apple surprised everyone this week when they released a standalone Podcasts app.
The app features an easy way for users to browse through the existing iTunes catalog of podcasts, while also providing a fast way to find what you want. You can even find great content through the Top Stations feature, which will highlight the top shows in a specified category.
Previously, you would have to download each episode in iTunes, sync with your phone, play it, and then delete them from your device. The process was tedious and was more of a hassle than anything. Now, with the Podcasts app, users can stream their favorite podcasts, or even just download individual episodes. Please note: due to cellular data download restrictions, you can only download podcast episodes that are 50MB or less; Wi-Fi is required for anything over 50MB.
Playback will consist of a skeuomorphic tapedeck interface, complete with realistic animations of the reels and tape while audio is playing (remember this technology?). There are your standard playback buttons, including a rewind 10 seconds and fast forward 30 seconds button. The audio can be tweaked to half or 2x speed. A nice feature that Apple decided to include was the Sleep Timer, which will stop all audio after a set duration of time, or after the episode ends.
Podcasts can be synced across multiple devices or even with your computer through iTunes.
While Podcasts lacks many "power user" features found in other third party apps, such as push notifications, clickable links in show notes, and not being able to manually add podcast URLs in (strictly limited to the iTunes catalog), the app is great for the casual podcast listener.
Check out our original article here.
Honorable Mention
Popsicolor
Are you tired of the same old filters that are in pretty much every photography app? Then Popsicolor is a refreshing treat for your photos!
With this app, just snap a new pic or import from your device's Camera Roll. You can then pick two "flavors" (read: color) to apply to the image, and your image will be transformed into a messy, unique watercolor! There are three intensities as well, which will all apply a different look to the image. Go Minimal for the most white space, Natural for vivid, and Bold for lots of color washes. Remix flavors to get a random color selection with selected intensity.
Popsicolor will save images in 1024, 1536, or 2048 px resolutions, or you can have the original size too (larger images take longer to process). Finished pieces can be saved to the Camera Roll, copied, or emailed.
We enjoyed using Popsicolor to get some tasty looking images, and it's definitely a great app to have for these hot summer months!
Check out my original review here.
For video coverage of these apps in action, make sure to check out Robin's AppAdvice Daily below!
Mentioned apps
Free
Podcasts
Apple
$0.99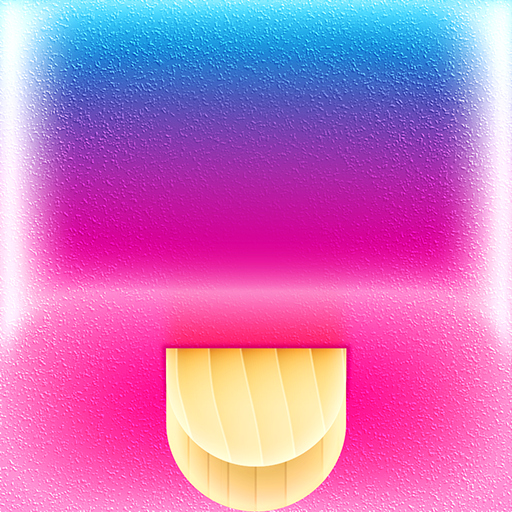 Popsicolor
Tinrocket, LLC
Related articles