AppAdvice
App
Of
The
Week
For
July
10,
2012
July 10, 2012
Every week, our staff will handpick an app from the past seven days that we believe is a must-download for your iPhone or iPad. These apps will always be from various categories, but they are chosen because our own staff members love it and have been using them daily. So here are this week's picks! Enjoy!
Layout
Our App of the Week is Layout, which will definitely appeal to anyone that loves to frame their photos, such as with Diptic and PicFrame.
With Layout, users are able to arrange their photos in a grid, and the photos can be imported from you Photo Library, Facebook, Instagram, and even Flickr. Enhance your images with the built-in filters and effects to truly make your images stand out from the crowd. For even more customization, you can adjust the saturation and contrast, or even add some fun stickers and captions — these are great for cute family photos.
When your piece is done, you are able to share your Layout with friends and family through email, Facebook, Twitter, and Flickr. Layout also features iCloud sync, so you can store your projects and work on them from different devices — pretty nifty, right?
For $2.99, this is a great buy, and our staff has been loving this app! So make sure to try it out for yourself.
Check out our original article here.
Honorable Mention
Weather Neue
Yes, we have another weather app, but this one is definitely worthy of a download. Just like Twittelator Neue, Helvetica Neue is a highlight of the app, and it shines through the minimalistic nature of the app itself.
Weather Neue will use your current location and display current weather data, including the temperature, cloud condition, chance of precipitation, and wind speed and direction. Highs and lows are displayed, and you get the forecast for the next three days.
You can always refresh the data given to you by shaking your device. Weather Neue will display a cool animation when refreshing, where the temperature is randomized until the data is in.
While the default theme is Cloudy, you can choose between the other three themes: Scorched, Twilight, and Old LCD. Each has a unique look, and we're sure you'll find one you like. You can also quickly switch between fahrenheit and celsius.
The staff at AppAdvice are in love with this minimalistic, yet informative weather app, and we are sure you'll love it too! And hey, it's a free download, so give it a try, will you?
Check out our original article here.
For video coverage of these apps in action, make sure to check out Robin's AppAdvice Daily below!
Mentioned apps
Free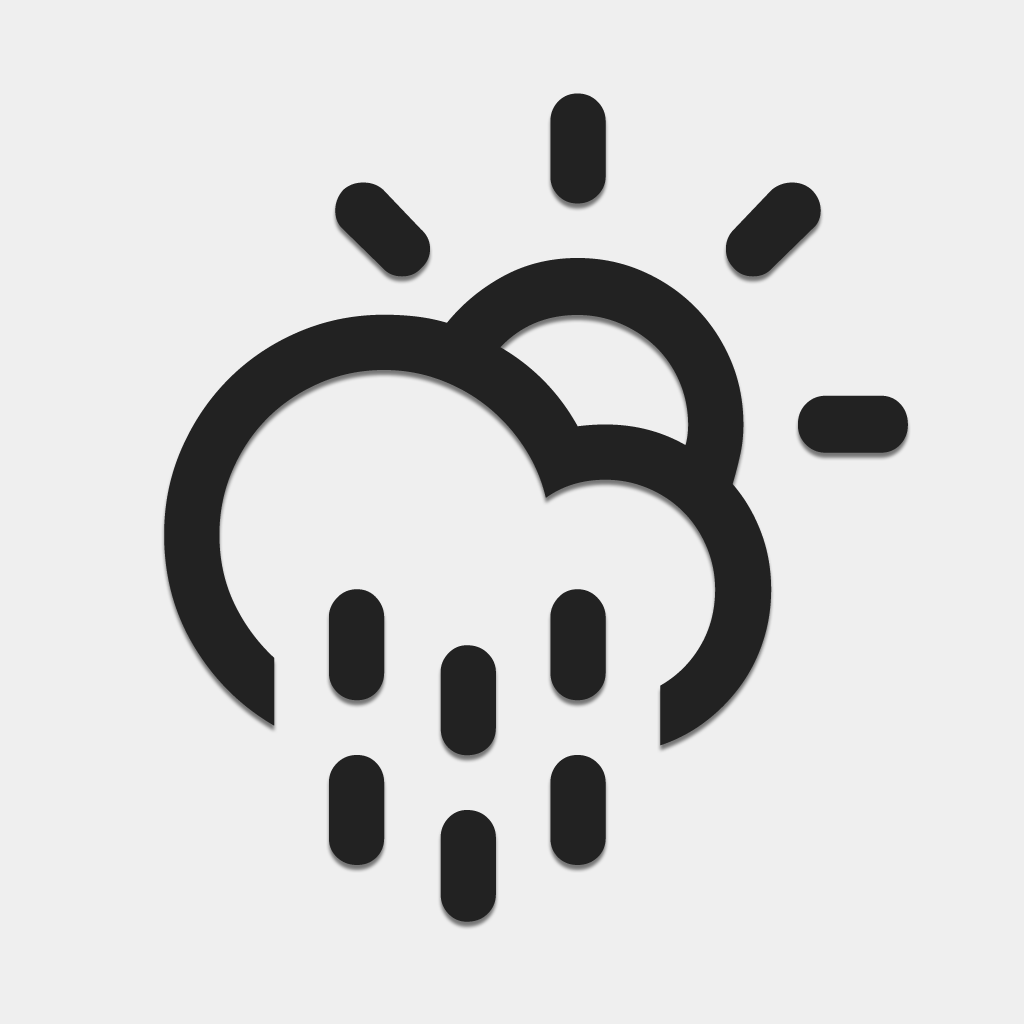 Weather Neue
Switch Soft Technologies Pvt Ltd
$2.99
Layout
Juicy Bits
Related articles