App
Synergy:
How
To
Make
A
Travel
Journal
August 5, 2012
Last weekend, I took a small vacation to
Montreal
. While I like to travel, I am not an ambitious sightseer. The exception to this is when the sights I see involve food. I love food. It was a real treat to visit the
Jean-Talon Market
(French: Marché Jean Talon), which is a historical farmer's market located in Montreal's Little Italy district. I decided to use this gastronomic excursion as the object model for this week's app synergy use.
Step 1 - Capture Your Memories
I've
discussed
many photo editing apps. However, I don't think I've ever mentioned any alternatives to the iPhone's
native camera app
. One of my coworkers,
Stella Violano
, told me about an app called
645 Pro
. She bragged that it allowed photos to be taken in RAW and TIFF formats. Being an amateur photographer, I had no idea what she meant, but I was finally able to try the app out on my trip to the market. While I have yet to scratch its potential, I definitely see the appeal. All of the settings are located directly on the camera. While some may be unfamiliar with the different options, there are no confusing menu layers to navigate. I found the response time to be quicker than that of Apple's camera app and took some nice shots with it. The nicest thing I can say about 645 Pro is that it made me to want to learn more about "real" photography. I even started reading the 32 page user manual. Until I find something better, 645 Pro will be my new default camera app. I find it poor form to share pictures I've taken of strangers. To get a glimpse of the Jean-Talon Market, check out this picture from the
National Geographic Society
. It can be found within the app,
A Taste Of Montreal
. The app hits my sweet spots, as it combines journalistic storytelling with mouth-watering photos of Montreal's cuisine. I had some excellent meals in Montreal. A Taste Of Montreal shows me what I missed and whets my appetite for my next trip there.
 Step 2 - Mark Up Your Memories
Another useful Montreal-specific travel app is
Montreal: Travel Guide
, by
eTips LTD
. This travel guide has some cool features, like the use of
Augmented Reality
(AR) and the presence of zoomable offline maps. My main interest in the app, for the purposes of this article, was its Metro map. The map provides a basis for modification by
PhotoPen
, a photo annotation app. It's a simple way to mark up your photos and share them. Although it's not difficult to guess where the Jean-Talon Market is on the map, I may not always remember the name and location of the market. PhotoPen allows me to make a quick note to myself, which also results in a personalized contribution to my journal.
Step 3 - Collect Your Memories
When it's time to create your journal, you have some options. There are a number of journaling apps available for your iDevice.
Day One
is a popular choice. Earlier in the week, it received a
significant update
, which allows you to finally add pictures to your entries. You can also add weather information, location/GPS data, and check in to
Foursquare
. Unfortunately, you can only add one photo per entry. On the bright side, the results look great and really add to what was already a fantastic app. I created the following entry with a shot I took of some delicious oysters. Day One used the photo's metadata to fill in the location and date. As good as Day One is, you may not be satisfied with its single photo diary style. You may instead envision a scrapbook type app, which allows you to intermix photos and text. For that, check out
Maxjournal
, which allows you to add up to 30 photos for each journal entry. You can then rotate the photos and position them in between the text. Due to its simplicity, aesthetics, and superior syncing, I prefer Day One. But in terms of adding multiple photos, Maxjournal has Day One beat. Please also note that Maxjournal is iPad only, while Day One is universal. Finally, one of my readers in India reminded me that journals don't need any text at all. He creates pure photo journals using iPhoto. I previously discussed the
iPhoto
journal feature in my Mother's Day
article
. In that article, I had already imported all my photos into an album and then sent the entire album to a journal. It's a little trickier to create a journal from individual photos, if no album already exists. From the main photos page, touch a picture to enter the single photo browsing mode. From there, tap on the share icon and choose the journal option. To add multiple photos to the journal, select "Choose," which allows you to add up to 200 thumbnails for sharing. You can then send them to a new journal. If you want to add them to an existing journal, you need to go one step deeper in the menu and tap on the bar that says "New >." This gives you the option to choose from preexisting journals. Personally, I find the user experience to be a bit clunky, especially for an app made by Apple itself. However, it can produce some good looking photo journals. Traveling is a lot of fun, and it can be even more fun to document those travels and the memories associated with them. Hopefully, this article has given you a first step toward creating your own travel journal. If you would like to share your experiences with me, please send a note to leonard@appadvice.com. I'd love to hear your stories and see your photographs, especially if they involve food.
Mentioned apps
$2.99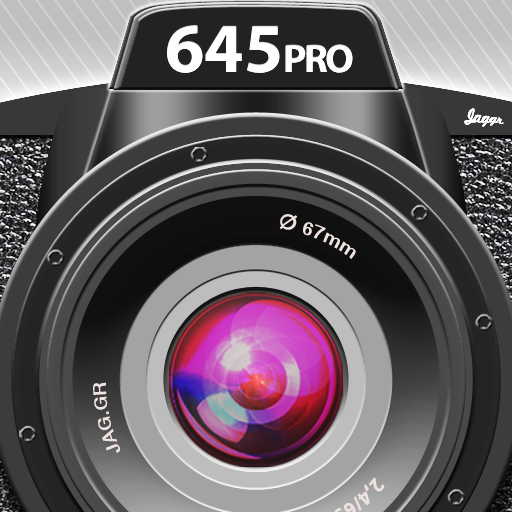 645 PRO
Michael Hardaker
Free
A Taste of Montreal
National Geographic Society
$4.99
Montreal: Travel Guide
eTips LTD
Free
PhotoPen
Loupe, Inc.
$4.99
Day One - Journal
Bloom Built, LLC
Free
foursquare
Foursquare Labs, Inc.
$2.99
Maxjournal
Omaxmedia
$4.99
iPhoto
Apple
Related articles