I'll
Pay
For
My
Starbucks
Coffee
Using
Square,
Please
August 8, 2012
Square has just announced a massive partnership with Starbucks that will see
the iPhone-compatible mobile payments solution
appear in 7,000 coffee shops nationwide, this fall. The news recently hit the Web in both a letter from Square CEO Jack Dorsey, and in a press release that appeared on Square's website.
In his letter
, Dorsey compares the humble beginnings of both Square and Starbucks ("It's amazing to think that Starbucks began as a single coffee shop in Seattle"), but soon gets to the good stuff: this deal has the potential not only to serve existing users, but also to push Starbucks customers into signing-up for the third-party mobile payments solution:
When Starbucks builds the Square Directory into their apps and in-store Digital Network, it gives Square new visibility, driving more customers to opt-in to Square. And with nearly 7,000 Starbucks stores soon accepting Square, these new payers will be able to find your business (including coffeehouses) and pay with their name, building community and creating value.
Finer details are saved for the press release:
Customers will be able to use Pay with Square, Square's payer application, from participating company operated U.S. Starbucks stores later this fall, and find nearby Starbucks locations within Square Directory;
Square will process Starbucks U.S. credit and debit card transactions, which will significantly expand Square's scale and accelerate the benefits to businesses on the Square platform, especially small businesses, while reducing Starbucks payment processing costs;
Using Square Directory, Starbucks customers will be able to discover local Square businesses -- from specialty retailers to crafts businesses -- from within a variety of Starbucks digital platforms, including the Starbucks Digital Network and eventually the Starbucks mobile payment application;
Starbucks will invest $25 million in Square as part of the company's Series D financing round;
Starbucks chairman, president and ceo Howard Schultz will join Square's Board of Directors.
For a while now, folks around the blogosphere have been holding out for some kind of mobile payments standard. Google dipped into the smartphone-powered payments scene
with its own in-house developed "Google Wallet,"
which launched on the company's flagship, NFC-capable Sprint Nexus S 4G. It seemed Apple was holding off on launching a similar solution in the hope that such a standard might appear - even if it was established by Google. Since, the iOS 6 betas -
graced with a "Passbook" app
- have launched, and people have been wondering whether this new, built-in application, which promises to house store cards, coupons and memberships,
might also double-up as a similar mobile payments app
if the sixth-gen iPhone supports near field communication. However, with Square, we're reminded that such a mobile payments solution is
kind of already available for the iPhone
. That Square has partnered with a huge chain like Starbucks is great news for the service and its users, and also for existing iPhone owners. If Square can offer "legacy" iPhones a chance to act as mobile wallets, there's one less reason to spend cash on an NFC-capable sixth-gen iPhone handset, right? Either way, we're pleased to hear Square's news. For more information,
be sure to take a look at Jack Dorsey's letter regarding the partnership
. Source: Square (
1
), (
2
) Via:
Cult of Mac
Mentioned apps
Free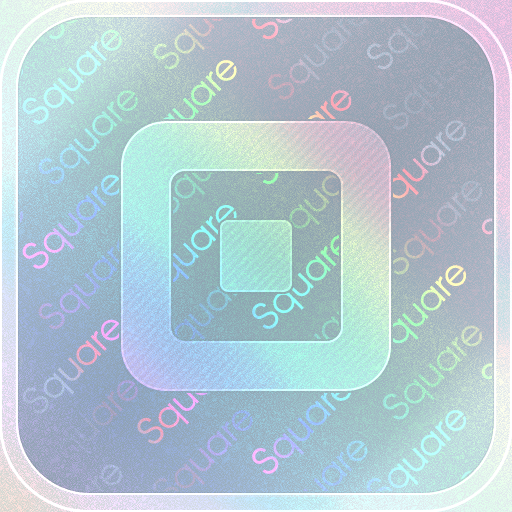 Pay with Square
Square, Inc.
Related articles