This
Week
In
Accessories:
Get
Your
Music
And
Weather
Without
Any
Wires
August 31, 2012
It's Friday, so that means one thing – a review of some of the best accessories that hit the market this week. While everyone in the United States is enjoying the long holiday weekend that marks the traditional end of summer, here are some new companions to look at for your iOS devices.
Freedom Sprint
JayBird has introduced its new line of Freedom Sprint Bluetooth earbuds designed for sports activities. More than 40 percent smaller than the previous version, the earbuds have a battery life of 4.5 hours. Users can also take calls along with wirelessly streaming music. As a unique draw, JayBird is also offering a lifetime warranty against sweat. The Freedom Sprint earbuds are available for $129 directly from
JayBird's site.
Urban Weather Station
Netatmo's new Urban Weather Station puts an iOS device spin on meteorology. The device is designed to monitor indoor and outdoor temperature, humidity, air pressure, CO2 levels, and more. The station transmits the information from both the included indoor and outdoor modules via Wi-Fi to the
free Netatmo app
. Probably the most interesting part of the Urban Weather Station is the CO2 monitoring. In an indoor environment, when carbon dioxide reaches an excessive level, the station informs a user via the app. On the outdoor side, the station can also detect air quality conditions, which is a big help to city dwellers with respiratory issues. Users also receive a lifetime online account where all station data and measurements is stored. The history can be accessed directly through the app as well. The weather station can be purchased directly from
Netatmo for $179
. The app is available for free to download in the App Store.
Universal USB Power Dock Pro Flex
If you're like me, charging outlets are definitely at a premium in your vehicle. But Bracketron's new Universal USB Power Dock Pro Flex looks to help with that problem. Along with being a flexible mount that holds your iPhone or iPod touch while charging, the dock also features a 12V USB port to charge another item. A PowerGrip arm securely holds the dock in a vehicle's charging port, and the dock can be adjusted 360 degrees for optimal viewing. An LED power indicator shows when a device is plugged in and charging. The dock, which comes with a USB to micro-USB charging cable, is $36.95 and can be
pre-ordered on Bracketron's site
.
The Wedge
If a normal iPhone stand is too drab for your taste, take a look at the Wedge from Toddy Gear. Designed to fit the iPhone and other mobile devices, the Wedge is composed of a dual-fiber sided microfiber finish with an antimicrobial coating to protect from grime. The bottom portion can also be used to polish touchscreen devices. The Wedge comes in a number of colors and designs and costs a reasonable $14.99. It is available now on the
Toddy Gear site
and on Amazon in mid-September.
What You Might Have Missed…
Logitech Launches New Line Of Ultimate Ears Audio Products
Logitech's newly launched UE line of audio products will be available at Apple Retail Store locations starting in September. Look for reviews of the UE Smart Radio and UE 4000 Headphones here on AppAdvice soon.
Product Review: The Updated DODOcase Is One Of The Best Options You'll Find To Protect Your iPad
I take a look at the updated DODOcase for the new iPad and iPad 2.
TiVo Stream Will Change Your Mobile TV Experience Sept. 6
Available next week, TiVo's new Stream box will allow users to stream content from the TiVo to up to four mobile devices.
Get A Glimpse Of The Future With LaunchPort's New AP.3 Magnetic Sleeve
The sleeve, compatible with the new iPad and iPad 2, can be used in conjunction with LaunchPort's inductive charging stations or on a metallic surface like a refrigerator or work bench.
Mentioned apps
Free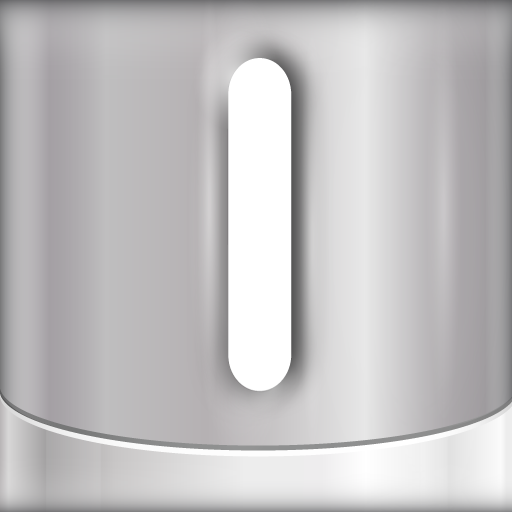 Netatmo
Netatmo
Related articles