It's
A
Jungle
Out
There,
But
Are
You
A
Helicopter
Legend?
Find
Out
In
101
Airborne
September 27, 2012
Robocat's new game, 101 Airborne ($0.99), is a top-down 3-D arcade shooter that immerses you in lush, tropical environments. Think of bullet hell games, like RayForce or AstroWings 3, toned down a notch.
I've become quite a fan of Robocat's work over the past few years. They've given us some great games, like Treasure Trouble, as well as useful apps like Outside and Thermo. So when I saw that they had another game out, I was thrilled. I enjoy the design work of Michael Flarup, and I'm definitely not disappointed with the beautiful graphics that are found in 101 Airborne. Game menus and buttons look amazing, the choppers and enemies look incredibly realistic, and the environments are quite interactive. The game also features an incredible soundtrack, though it's inspired by the Vietnam War — take that as you will.
While the game looks stunning, it's proven to be a different experience when you actually play. Fortunately, a tutorial will help show you the basics when you start. Tilt your device left and right to move in that direction, touch the screen with one finger to aim, and have another finger on the screen to shoot. If you swipe up with both fingers while shooting, you are able to fire off a missile. And if you have them available, call upon your air strikes for maximum carnage.
The controls are easy enough, but they do take some time to get used to. My first few games were short, as I was adjusting to the controls, but it got better over time. So if you were like me and a bit flustered at first, just keep practicing — you'll get it.
There are different areas on the map that you will have operations at. Each operation will consist of multiple stages, wherein you must shoot and blast your way through until the end. The great thing about the game is that each stage will be randomized, so you are never playing the same level again!
Just avoid bullets and missiles that are fired at you, retaliate, dodge, and you're good to go. You can see your current health at the right side of the screen. If it's low, try and shoot down some guys for a chance to drop a medical kit.
Once you clear a stage, you will be awarded experience based on how you did, and you will gain ranks. Enemies will also sometimes drop cash, which you can use in the hangar to customize your chopper's appearance, as well as upgrade your arsenal and armor. If you need more cash and don't feel like grinding levels for it, you can also purchase the currency via in-app purchases.
You can always view your own profile to see your stats, such as shots fired, enemies killed, missiles fired, and more. You are able to see your rank progression here as well. The game also supports Game Center for leaderboards (total kills) and there are 40 achievements to earn.
I'm rather enjoying 101 Airborne, even though it's proving to be quite a difficult game. But all it takes is a little practice and getting used to the controls. Currently, the game is not optimized for the iPhone 5, as it will run letterboxed. It's noted in the app description that the game is best on an iPhone 4S currently, but I hope to see iPhone 5 optimization in the future — I feel that extra space on the screen would be helpful.
If you have a taste for well designed visuals and fun gameplay, I highly recommend checking out 101 Airborne. The stunning graphics will just suck you right into the action, and it's definitely a fun challenge. At just $0.99 in the App Store, you can't go wrong.
Mentioned apps
$0.99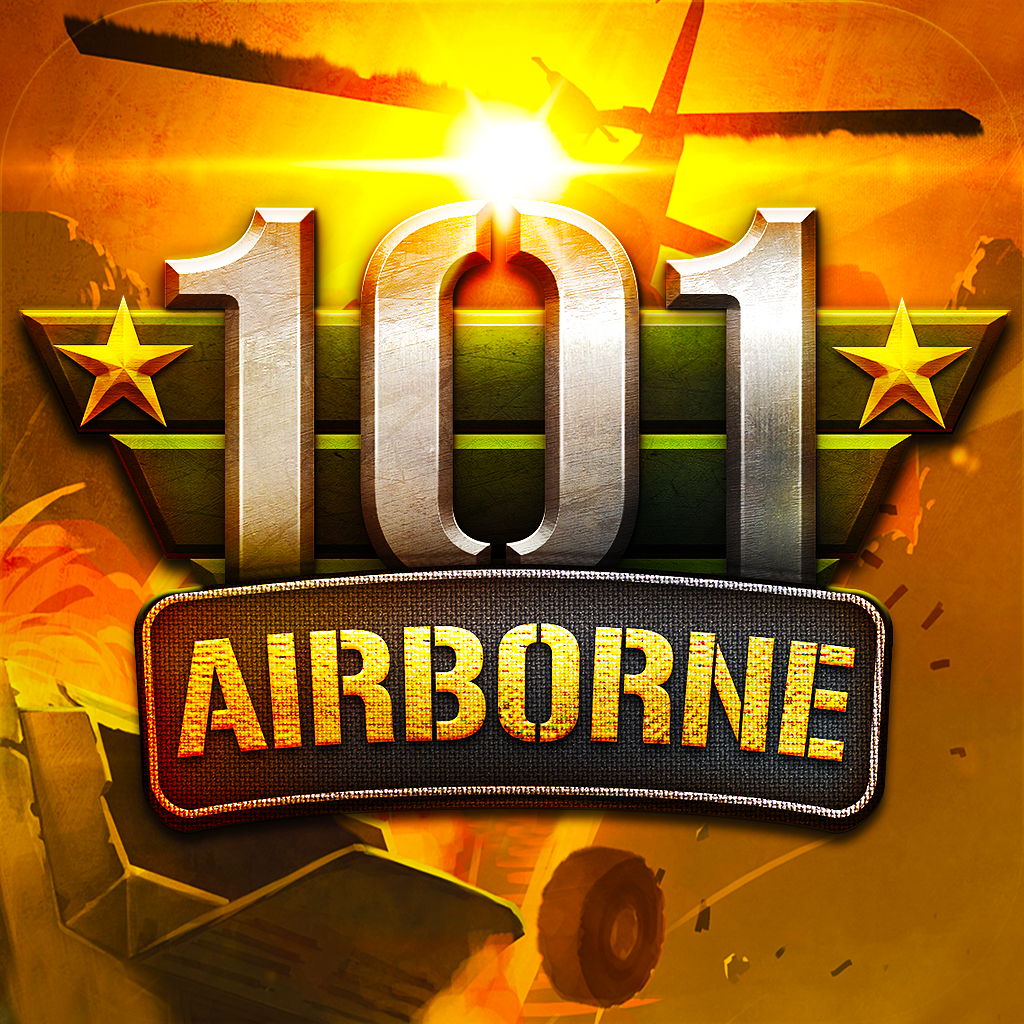 101 Airborne
Robocat
$0.99
AstroWings3 Plus : ICARUS
M2m entgame
$5.99
RayForce
TAITO Corporation
$2.99
Outside - Visual Weather Forecast
Robocat
Free
Thermo
Robocat
Related articles