AppAdvice
Game
Of
The
Week
For
July
19,
2013
July 19, 2013
Every week, our staff will handpick a game from the past two weeks that we believe is a must-download for your iPhone or iPad. These games will always be from a wide variety of genres, but they are chosen because our own staff members love it and can't quite put it down. So here are this week's picks! Enjoy, and happy gaming!
Tiny Thief
Our Game of the Week pick for this week is a whimsical new title from Rovio Stars and 5 Ants, taking you into the shoes of a Tiny Thief — yeah, those are some big shoes to fill.
This charming title may not be a hardcore stealth game, but it is a fun point-and-click adventure that is all about timing. It features cute, cartoonish visuals that are beautiful on Retina devices, and are quite detailed for what it's worth. The music is also nice, keeping you immersed in the game.
Tiny Thief gives players six different environments to sneak around in, and each area will have five levels. While this seems a bit short for the price tag, don't be fooled — there are plenty of hidden items to collect and things to do as the Tiny Thief.
Each level will show you the specific items that you must steal without being caught by guards, workers, or even knights. Hey, you are stealing for the greater good, as the world is filled with greed and corruption. The controls are easy and intuitive, requiring taps to move where you want to go and interact with objects in the stage. When you have all required objects, a door opens up at the end, and you can move on to the next stage. Stars are earned for each item you obtain, and there is Game Center support with 26 achievements.
This is a point-and-click adventure filled with puzzles and requires some stealth to successfully complete. We've been loving it for the quirky visual style, delightful soundtrack, and simple yet challenging gameplay with lots of bonuses. If you enjoy lightweight stealth games, then you will enjoy this title. Tiny Thief is available in the App Store for $2.99.
Don't forget to check out my original review of Tiny Thief here.
Honorable Mention
Dive for Treasures
Prefer to use your stealthy navigating skills underwater? Then you will enjoy our Honorable Mention pick for the week, Dive for Treasures.
This unique title features gorgeous, cartoonish visuals as well, but they stand out from the rest by being a bit flat, yet feature a lot of detail as well as dynamic lighting, which simulates what you would see if you were in an actual submarine. To get you in the mood for treasure hunting, the game features a calm and soothing soundtrack, and also has realistic sound effects.
A ship was carrying plenty of treasures, but got caught in a storm and all of those treasures are now at the bottom of the sea. You need to retrieve them from the sunken ship, but watch out for those pesky pirates and other dangers!
To further add to the simulated submarine effect, controls feature two wheels: the left will control diving, and the right is for direction. Your sub is also equipped with torpedoes that can fire vertically or horizontally, and this is done by tapping on the appropriate button. Keep an eye out for your current depth, shields, and speed with the numbers on the screen — it's key to your survival.
In order to successfully steer your submarine through the dangers of the ocean, you will need to master these controls to avoid crashing along the terrain or being hit by enemy ships, as well as take them out. Collecting treasures is done by getting your ship on top of the item, which is then added to your collection when the level is complete.
The game seems a bit short with only seven treasures to obtain, but it's quite a challenge, so it will definitely take some time before you finish it all. To add to the replay value, there are hidden treasures to find and collect, as well as plenty of submarine upgrades with the coins you get.
We're enjoying this title because of the fantastic visuals, tranquil soundtrack, challenging gameplay, and distinctive controls — it gives us a little feel for what an actual submarine is like. You can find Dive for Treasures in the App Store for $1.99.
Don't miss my original in-depth review of Dive for Treasures here.
Mentioned apps
$2.99
Tiny Thief
Rovio Stars Ltd.
$1.99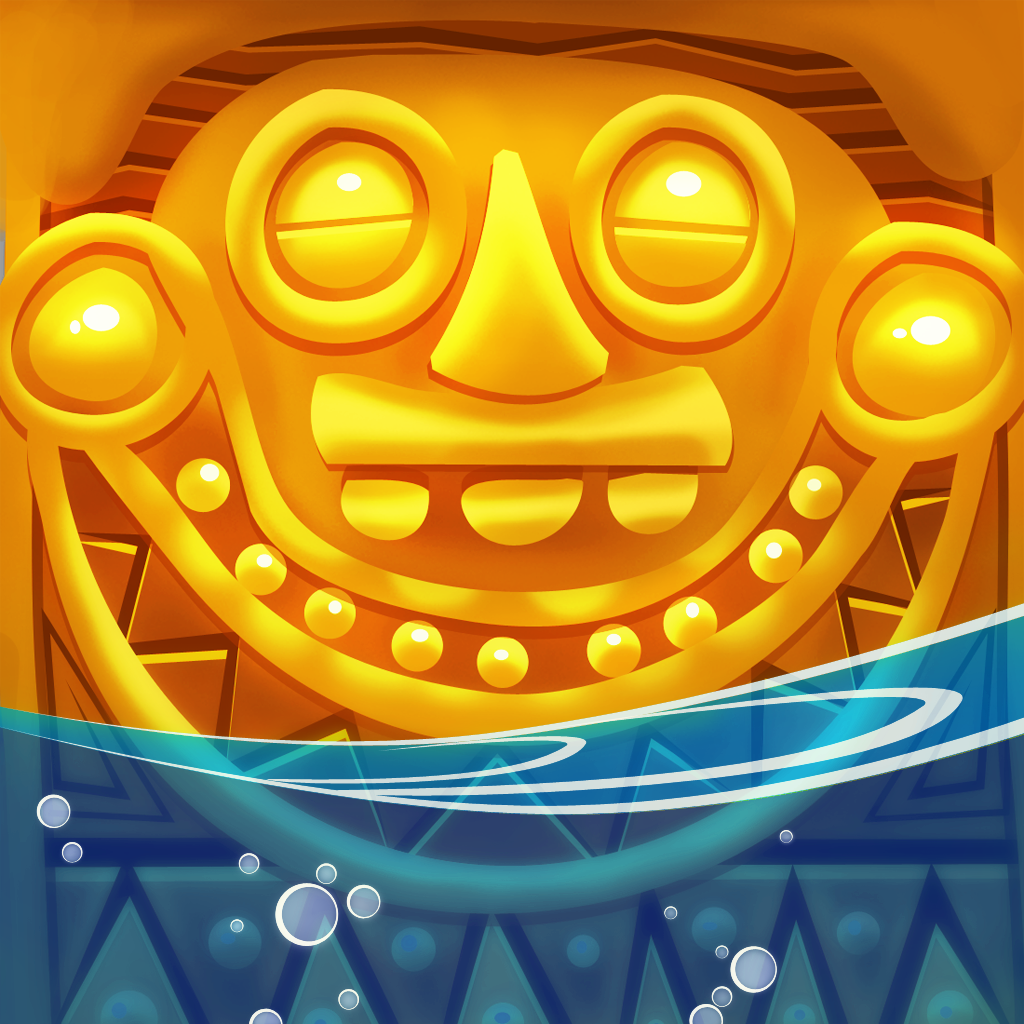 Dive for Treasures
Eccentricity
Related articles