Forge
A
Big
Legend
As
A
Tiny
Thief
July 12, 2013
Tiny Thief ($2.99) by Rovio Stars Ltd. and 5 Ants is a charming little game that is all about timing and stealth. It is the second title in the Rovio Stars program, with the first being Icebreaker: A Viking Voyage.
I'm rather enjoying the Rovio Stars program so far, as it has brought some delightful titles to my iPhone and iPad. I may not be a huge fan of Angry Birds franchise, which is what Rovio is known for, but I do like seeing them helping lesser-known developers with publishing their games for iOS. I rather enjoyed the tricky puzzles in Icebreaker, and now I'm enjoying the art of stealth with Tiny Thief.
So in this game, you play as — you guessed it — a tiny little thief. But don't worry, this guy is stealing for the greater good, in a world that is filled with greed and corruption, you know. Plus, there's a princess to rescue, of course. Stealing for justice and outsmarting your opponents definitely feels good, especially when you don't have to worry about real-life consequences.
First off, I am just in love with the fresh and quirky visual style of Tiny Thief. It's very cartoonish, and almost reminds me of animated paper cutouts. The environments are kind of simplistic, but they still retain just the right amount of detail. Animations are cute and smooth, and the soundtrack is whimsical.
Currently, Tiny Thief has six different areas for you to sneak around in, with five levels in each. While this may seem short at first, especially given the $3 price tag, there's quite a lot to do, since the game itself is quite challenging.
For each level, you will be shown the objects that you must "free" or steal. The controls are basically point-and-click, so it's quite easy and intuitive. Tap on the screen where you want to go towards, and if you can interact with objects in the environment, a button pops up that you can tap. This includes climbing up and down ladders, hiding in barrels, gathering locks to open up jars and cages, and plenty of other stuff. I do wish that the game would use some standard interaction buttons in the corners of the screen instead, as sometimes my finger would get in the way of seeing what else is around me when I am interacting with an object.
As you'd expect, you need to gather the items for each level without being caught, so you need to figure out the enemy movement patters and strike when the time is right is key. Once you have everything, a new "door" will appear at the end of the level, which you need to navigate towards to move on. There are no points, but you do get stars for each item that you successfully obtain. Game Center is supported for 26 achievements.
I'm really enjoying the mix of puzzles and stealth so far. This game may look easy, but it will require some quick thinking and reflexes to really outsmart the guards and other foes, such as the Dark Knight. The game also wants to keep things fresh with hidden treasures to find, so if you're a perfectionist, this game will definitely keep you busy. There's also some adorable comic panels that introduce you to what is happening on each level, which I thought was nice.
If you are a fan of endearing stealth puzzle games, then this will be right up your alley. Do you have what it takes to forge a legend as a Tiny Thief? Find out by downloading the universal game in the App Store for $2.99.
Mentioned apps
$0.99
Angry Birds
Rovio Entertainment Ltd
$0.99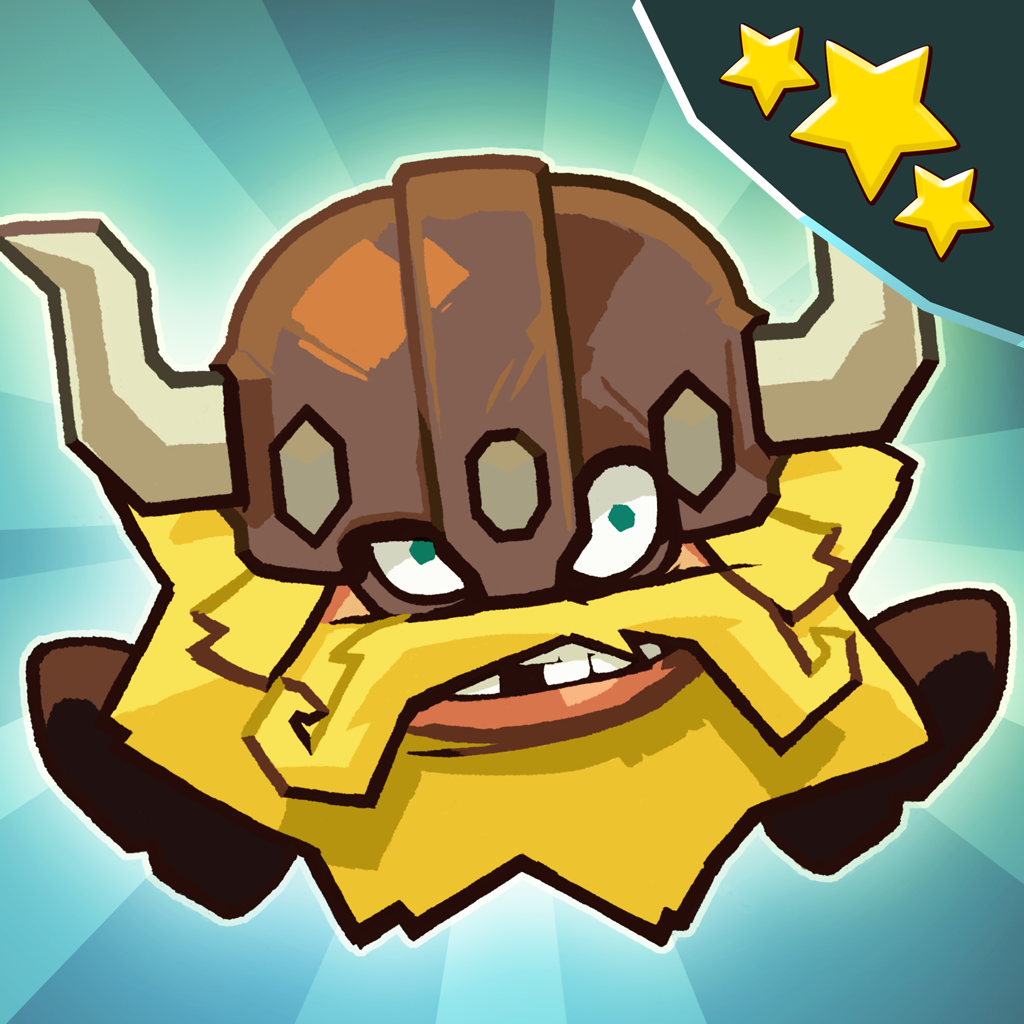 Icebreaker: A Viking Voyage
Rovio Stars Ltd.
$2.99
Tiny Thief
Rovio Stars Ltd.
Related articles