Kickstarter-Funded
Leisure
Suit
Larry:
Reloaded
Finally
Reaches
The
App
Store
July 18, 2013
More than one year after
its Kickstarter project
received over 100 percent of its funding goal,
Leisure Suit Larry: Reloaded
has reached the App Store. The universal application offers iDevice owners a port of the 1987 title, Leisure Suit Larry in the Land of the Lounge Lizards, and can be downloaded for just $4.99.
Developer Replay Games explains
:
Leisure Suit Larry in the Land of the Lounge Lizards was first released by Sierra On-Line in 1987 and be-came an international phenomenon. The lovable loser Larry Laffer -- a 40-year-old virgin in pursuit of losing his vir …. um, finding true love -- and risqué humor were unlike anything anyone had ever seen or played. Now Larry's original creator, the world-famous game designer Al Lowe, has teamed up with Sierra Vet-eran Josh Mandel, to bring this amazing, perverted game back to life – updated and expanded in every way imaginable! All we kept from the original game is the plot.
Leisure Suit Larry: Reloaded, however, isn't a mere port. Instead, a number of brand new features have been added to the popular game, including:
Incredibly lush new high-res graphics! Explore all the seedy sights and sounds of Lost Wages, where fortunes and reputations go to die!
A brand new musical score by Grammy-nominated and BAFTA Award-winning composer Austin Wintory! Fresh from completing the musical score to Journey (available for download on the PS3), Austin composed the best music Leisure Suit Larry has ever heard!
Everything in the game was rebuilt from the ground up, including all hand-painted backgrounds, characters, and state-of-the-art 2D animation!
Thousands of hilarious new lines, gags, jokes, and dialogues, written by Al's old Sierra partner, Josh Mandel (a.k.a. the voice of King Graham from King's Quest)!
New characters, new locations, new puzzles, and a major new love interest for Larry!
In addition, Leisure Suit Larry: Reloaded holds the title of being the first major game released in the App Store following a successful Kickstarter campaign. More than 14,000 fans of the original backed the project, making it possible for Replay Games to bring Larry back to life! Below, we've included a series of screenshots taken from within Leisure Suit Larry: Reloaded, along with a trailer for the iOS game. As mentioned,
Leisure Suit Larry: Reloaded
can be downloaded in the App Store for $4.99, and is optimized for the iPhone, iPad, and iPod touch. Check out the new application now, or for more app related news, see: 
Ruby Offers A Simple And Lightweight Way To Browse Reddit On iOS
, 
One Day Later, Apple Closes That GBA Emulator Loophole
, and 
Scout GPS Updated With Waze-Like Crowdsourced Traffic Reporting Feature
. http://www.youtube.com/watch?v=pjT3xLJvImE
If you can't see the above video, please click this link.
[gallery columns="2"]
Mentioned apps
$4.99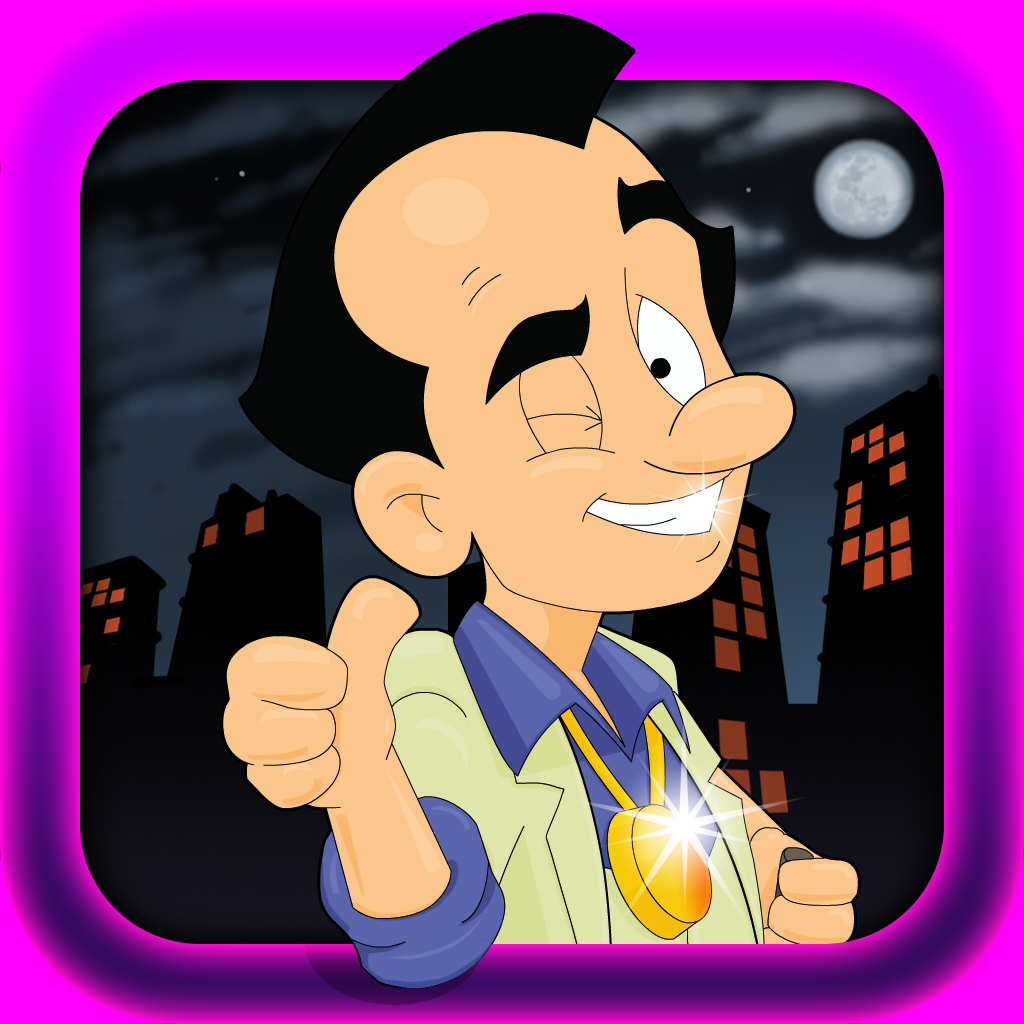 Leisure Suit Larry: Reloaded
Replay Games, Inc.
Related articles