Yu-Gi-Oh!
BAM
Trading
Card
Game
Goes
Mobile
In
New
Pocket
iOS
App
August 29, 2013
Yu-Gi-Oh! BAM Pocket
is a new trading card game based on the popular manga series. In the app, iDevice owners can train up their favorite Yu-Gi-Oh! characters, construct a unique Deck of powerful cards, and can compete against friends (and foes!) in the application's Duel Arena. According to
developer Konami
, Yu-Gi-Oh! BAM Pocket features "intuitive rules and an addictive gameplay," making it easy to progress through levels but difficult to stop playing the game itself. Konami continues:
Explore an exclusive storyline where you can challenge your friends, customize a Deck from over 500 specially adapted Cards, collect rewards, and Duel Opponents of all abilities. Whether you have two minutes or two hours to play, just hit BAM! The heart of the Cards is now on your mobile device! Summon your courage and prepare for battle in Yu-Gi-Oh! BAM Pocket! This Trading Card Game has it all - create your own unique deck and develop unbeatable strategies, play against your friends, or even compete against Duelists from all around the world.
In order to become an accomplished Duel Master, however, iDevice owners will have to work hard. Features of Yu-Gi-Oh! BAM Pocket include:
Train and compete against your favorite Yu-Gi-Oh! characters in an exclusive storyline.
Construct your own unique Deck from a selection of over 500 Yu-Gi-Oh! Cards.
Build a powerful Deck and compete against your friends and rivals in the Duel Arena.
Exchange special Gifts and tips with your friends!
Explore the world of Yu-Gi-Oh! and unlock new Challenges and maps!
Collect Rare and Legendary Cards to Boost your Deck's strength!
Use Recipes to create stronger Cards through the Card Crafting system.
Interested? If so, download
Yu-Gi-Oh! BAM Pocket
now in the App Store. As mentioned, the game is available to download free of charge, and is optimized for the iPhone, iPad, and iPod touch. For more of today's app related news, see: 
Max Steel Hits The App Store In New Game: Rise Of Emulator
, 
Take To The Ring In International Boxing Champions For iOS
, and 
Flick Kick Field Goal 2014 Looks To Be Finger Flicking Good
.
Mentioned apps
Free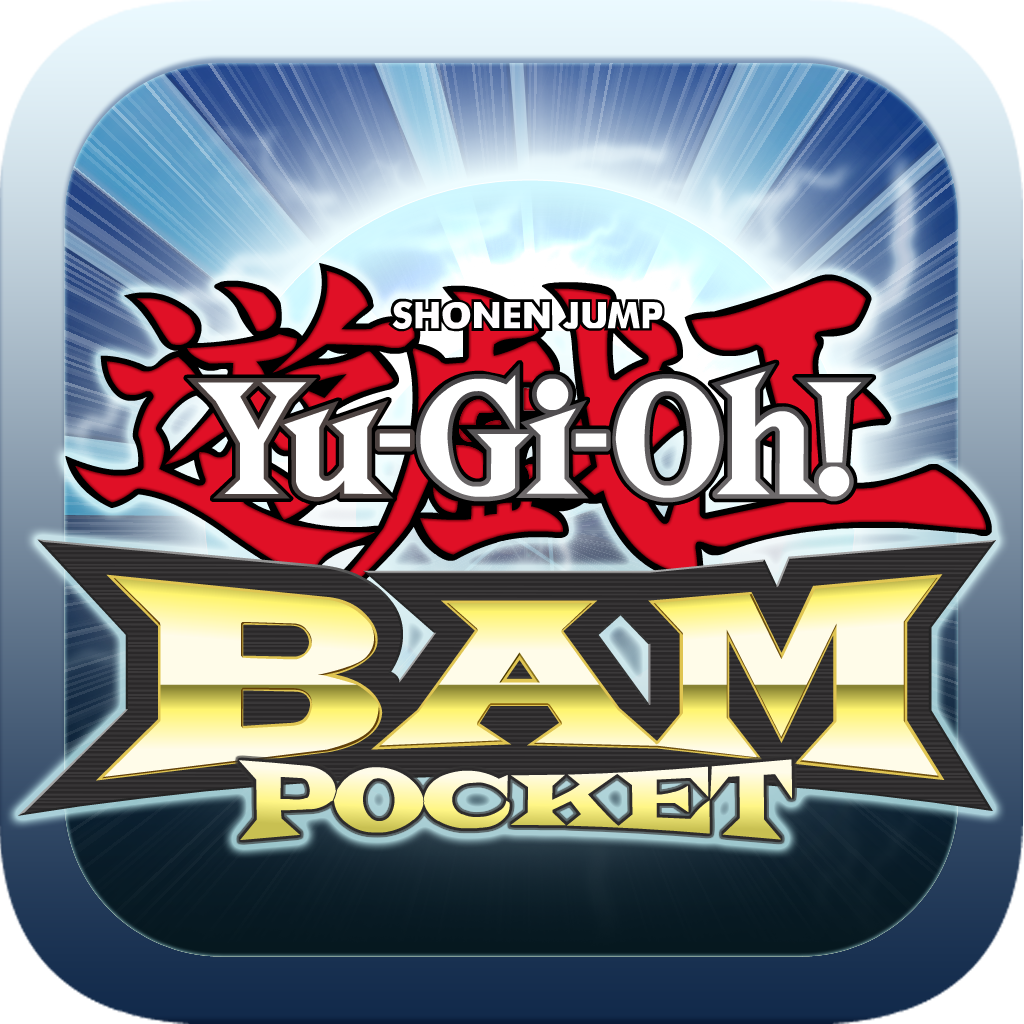 Yu-Gi-Oh! BAM Pocket
Konami Digital Entertainment
Related articles