SEGA's
Football
Manager
Handheld
Launches
In
A
New
Version
For
Apple's
iOS
November 14, 2013
SEGA has launched a brand new Football Manager Handheld application in the App Store. The game,
Football Manager Handheld 2014
, allows iDevice owners to take control of a football (or "soccer") team, hire and fire players, partake in simulated matches, and work through season after season. Football Manager Handheld 2014 is available for $9.99, and is optimized for the iPhone, iPad, and iPod touch. Though the game is updated year over year (with the first "handheld" title launching for Sony's PSP in 2006,
and for iOS in 2010
), this latest iteration of Football Manager Handheld brings more than just new stats for the 2013-14 season. Instead, a "complete redesign of how the game looks" is offered in the new app, along with "improved graphics and a much more intuitive menu system." There are a number of further features present in Football Manager Handheld 2014, however, including:
Cloud Save functionality means you can now continue your career on any Apple (iOS) device via the Apple Cloud. This means that no matter where you are and which device you have to hand you'll be able to load up FMH14 to play that next big match.
My Club Mode allows you to create your own club from scratch. You choose the club name and kit colours and you assemble your squad. Recreate a classic team or build a squad of family and friends and then enter them into any league or international competition to compete against today's real teams and players. It's the ultimate football fantasy experience.
A more realistic transfer system with more intelligent bids and squad management from AI managers meaning the FMH transfer market reflects the real-world.
Use the new player progression tracking system to monitor the progress of your players' attributes over time. These pages chart the improvement or decline of your players' skills and are the perfect visual aid for making those tough decisions on whether players have a future at the club.
Improved media interaction, with questions from reporters about your club's successes, failures and the future. Can you keep the media happy without upsetting the board, fans and squad?
Improved post-match analysis gives you better feedback on your team's tactical strengths and weaknesses.
More detailed historic records of previous seasons allow you to look back fondly on past successes.
If you're looking for a football simulation app for iOS, Football Manager Handheld 2014 appears to be one of the best. Though prospective users should note that the application is supported by a number of optional in-app purchases, ranging in price from $0.99 to $8.99.
Football Manager Handheld 2014
can be downloaded in the App Store for $9.99, and is optimized for the iPhone, iPad, and iPod touch. Check out the new application now, or for more of our recent news, see: 
Pulse Rebrands As LinkedIn Pulse, Unsurprisingly Features Deep LinkedIn Integration
, 
Joe Denver's Lone Wolf Promises To Mash-Up Game-Books With iOS Gaming
, and 
Stellar Wars Brings A Touch Of Sci-Fi To The Popular Game Series
.
Mentioned apps
$9.99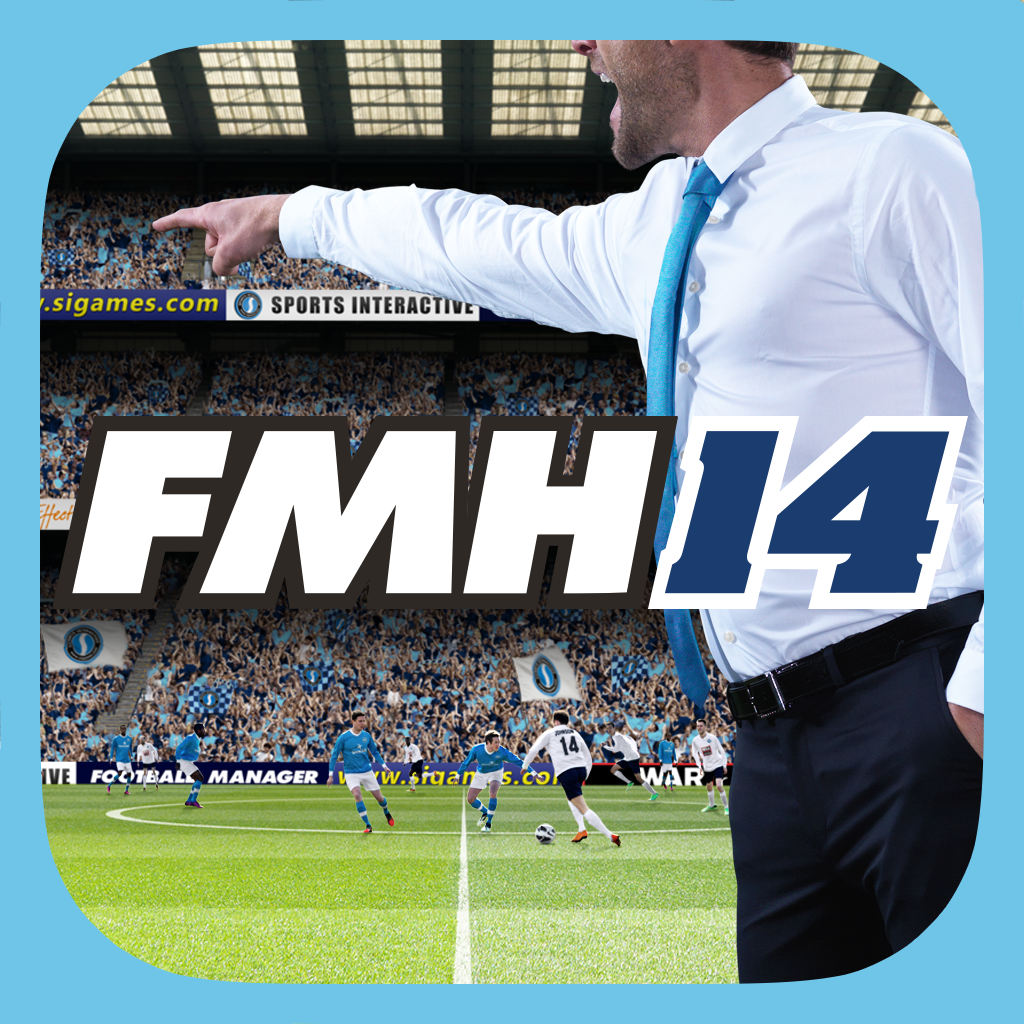 Football Manager Handheld™ 2014
SEGA
Related articles