The
Sandbox
Game
That
Keeps
On
Giving:
Junk
Jack
X
Gets
Huge
Christmas
Update
December 14, 2013
Just a couple of weeks ago, Junk Jack X received its massive Thanksgiving update. Now, the popular sandbox game developed by Pixbits has been given its huge Christmas update.
The new update turns Terra into a fun and festive Christmas-themed planet. It also delivers new discoverable Christmas gifts, a placeable snow man, and placeable Christmas decorations.
Moreover, it introduces three new Christmas-themed plant types, a new rare Christmas tree sapling, 10 new Christmas cooking recipes, and a couple of new Christmas-themed trinkets.
Junk Jack X's Christmas update also brings craftable paper wrapping, which you can use to wrap items as gifts to your friends.
If you can't see the video embedded above, please
click here
.
The latest update to Junk Jack X also includes a new Cryo ice planet and loads of other new features and enhancements:
2 new iaps
a complete new ice planet, Cryo, has been added! Who will discover it first?
more than 40 new mob types with man new unique loots
new frozen music tracks by Bright Primate
weather system: rain and snow have been implemented! More weathers will come in the future!
craftable fireworks: up to 4 stages mixed with your own dyes for a total of ~50000 different possible fireworks
a new powerful ore used to craft strong tools and armor
more than 10 new placeable blocks
more than 10 new placeable objects
more than 10 new alien plant types
4 new rare statues
3 new unique armor sets
3 new unique weapon sets
many more new unique and craftable weapons and equipments
new crafting materials and recipes to discover
the rare falling star is back!
gem enchants don't give total immunity to elements anymore but 25% damage reduction
all immunities in equip have been tweaked and balanced to reflect the new resistances
immunities become resistances: they are not ON/OFF anymore but they'll reduce damage from 0% to 100% like defenses
added an automatic check that will ask to try to recover your world if game crashed during loading
you can set your favorite world by holding your finger on its button in world list
added a button in creative mode which can stop and start world time
togglable extended tooltips for items
advanced shader graphical effects for sky with weather (available with a togglable option)
a longer section that explain equip bonuses in the tutorial
Also including lots of fixes, the new version of Junk Jack X is available now in the App Store as a free update or as a new $4.99 download. The game is compatible with iPhone, iPod touch, and iPad running iOS 5.1 or later.
Released late last August, Junk Jack X is the sequel to Pixbits' original Junk Jack game, which was launched in 2011. For more information on Junk Jack X, check out our original review of the game here on AppAdvice.
Mentioned apps
$4.99
Junk Jack X
Pixbits SRL
$2.99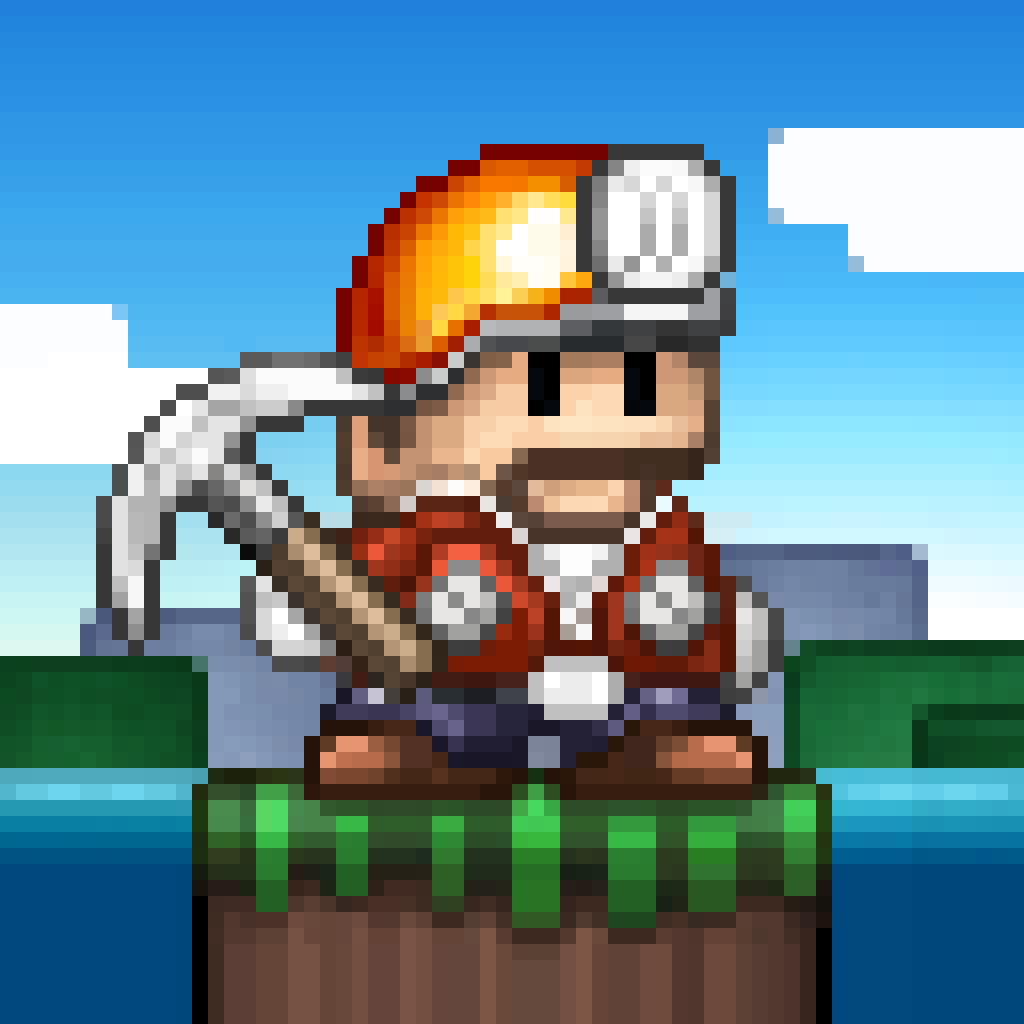 Junk Jack
Pixbits SRL
Related articles