True
Skate's
Upcoming
Warehouse
Skatepark
Should
Launch
This
Thursday
March 12, 2014
If you're a big True Skate fan, you'll be pleased that developer True Axis has been gradually updating the application adding new, unlockable skateparks over the course the year. The developer isn't done yet, however, and now images of True Skate's next skatepark have surfaced online.
Shared by TouchArcade, the new skatepark is called "The Warehouse," and as you'd expect it's an indoor arena full to the brim with ramps and rails. True Axis has submitted the update to Apple, and provided no problems are encountered in the release it should roll into the App Store this coming Thursday.
Here are a couple of screenshots:
Developer True Axis first announced that a total of four new skateparks would launch for True Skate back in December, and the most recent of these – called "Schoolyard" – surfaced in the App Store last month.
Besides adding the new skatepark, True Axis also made a number of more minor changes to the application, and as we explained at the time these included:
Improved lip grinds.
Improved feeble grinds on ledges.
Improved camera angle for transitions.
New swipe sensitivity slider in options. (Default sensitivity has been lowered)
Limit ollie heigh when jumping onto a grinds by touching the board before it reaches its maximum height.
To ollie over rails rather then grind them, forward on an board rather then holding it still when catching the ollie.
Performance improvements.
Anti-aliasing enabled newer devices.
Fixed ollie boost bug on vert ramps.
New scoring system for lines.
Each of the new skateparks will set you back a $0.99 in-app purchase. True Skate itself is available for $1.99 on the App Store, and it's optimized for the iPhone, iPad, and iPod touch.
We'll let you know once the new skatepark is available to access in the game.
In the meantime, see: Hiyaaa! Prepare Your Smoke Bombs And Katana For The Sandbox's Ninja Update, Starbucks To Update iOS App With New Design, Digital Tipping And 'Shake To Pay', and AppAdvice - iPhone/iPad App New.
Mentioned apps
$1.99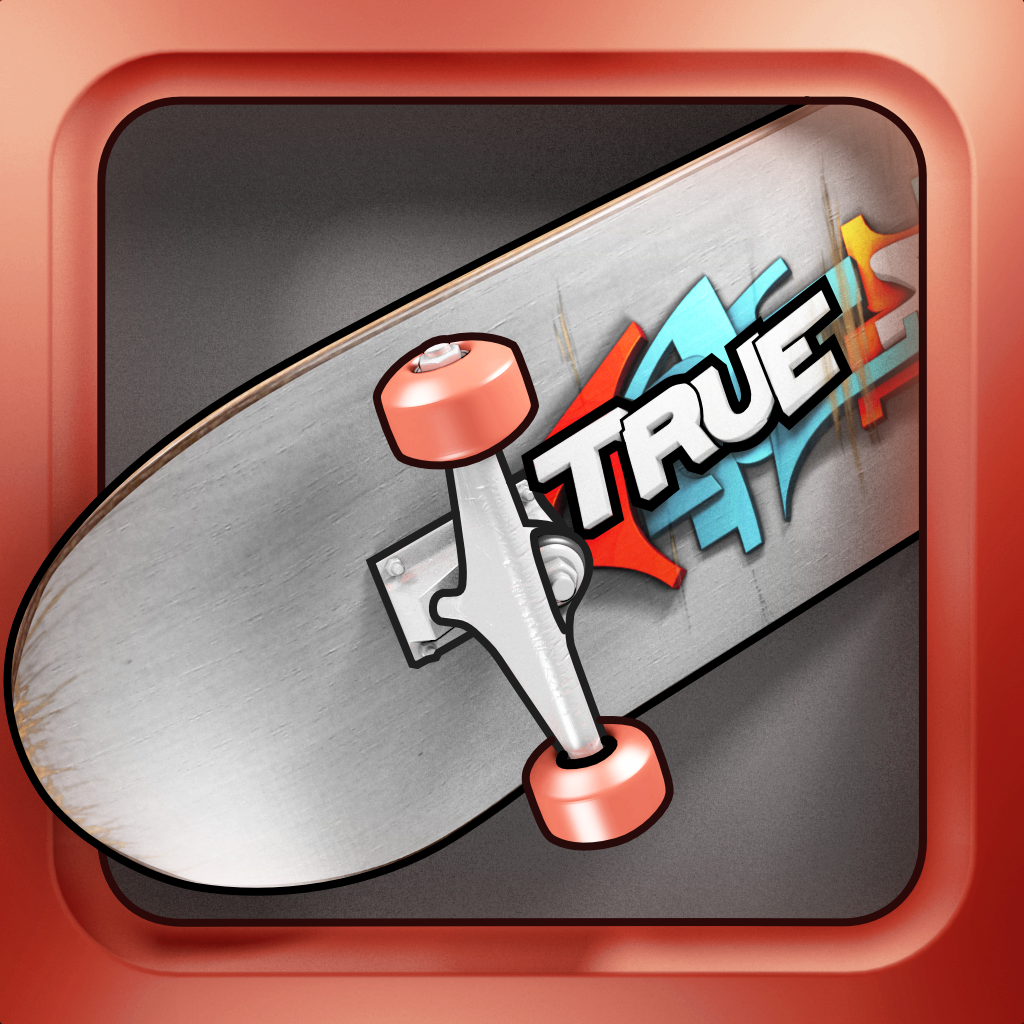 True Skate
True Axis