AppAdvice
App
Of
The
Week
For
May
5,
2014
May 5, 2014
Every week, our staff will handpick an app from the past two weeks that we believe is a must-download for your iPhone or iPad. These apps will always be from various categories, but they are chosen because our own staff members love it and have been using them daily. So here are this week's picks! Enjoy!
Acompli Email & Calendar
Looking to get a little more productive with your email and calendar? Then worry no more, thanks to our App of the Week, Acompli.
This clean and beautiful app makes it easier than ever before to manage both your email inboxes and calendars in a single location, rather than having to use two different apps for the job. Once you log in with your Microsoft Exchange or Google account (multiple accounts are supported), you will find the app incredibly easy and intuitive to navigate and help you get on track.
The main view will be Mail, of course, where you can view your messages in individual folders or inboxes, but the app does have a unified inbox to make things more accessible at once. You can even filter out messages by Unread, Flagged, or Files with the bar at the top, and swipe to archive or delete messages.
Composing emails is easy, as Acompli will be smart enough to give you the names of the people you've contacted in the past in real-time as you type the recipient in the bar. Messages you send can also get three different types of attachments: your location on a map with address, files from Google Drive or Office 365, or the standard image or video from your device.
Acompli has a Calendar view that is similar to the Day Ticker in Fantastical 2, and you can view your appointments at-a-glance underneath the ticker. New events can be added from Acompli as well, just by tapping on the "+" button and then filling in the details.
If you deal with a lot of attachments, you can even just view your messages that have attachments to them in the "Files" view. You can search for specific items by keyword as well, including the main mail screen.
We've been enjoying using Acompli over the past week for managing our email and calendars at the same time. If you have ever needed to make appointments right away due to an email, now you can do it all from a single app rather than constantly switch apps to get the job done. You can get Acompli on the App Store for free.
For a closer look at Acompli Email & Calendar for Microsoft Exchange, Google Apps and Gmail for iPhone, make sure to check out my in-depth review.
Honorable Mention
Pixel Press Floors
Ever feel like designing your own video game, but just don't know a darn thing about coding? With our Honorable Mention for the week, you don't need to worry about a thing. Say hello to Pixel Press Floors. This slick iPad app allows anyone to be the designer, publisher, and even player of their own platformer adventure game.
The process for Pixel Press Floors is really simple. The first thing to do is to download the free sketch guide. This will teach you about different shapes, which are also called glyphs, which can be converted into various game elements for your game. The next step is to draw your own level on the grid paper that is included in the sketch guide. Once that's done, the magic begins.
From here, you just hold your iPad parallel to that sheet of grid paper. Pixel Press Floors will automatically capture the paper and turn your drawing into an actual game level. If physical paper isn't your thing, you can also draw levels within the app itself, thanks to the Draw-In-App feature.
As you finally put the finishing touches on your own custom game design, you can test it before submitting it to the Pixel Press Floors community. All of the games that can be made with this app are also able to support iOS 7 controllers, which is a fantastic bonus.
We've been checking out Pixel Press Floors for the past few days and really like what we see. It's an opportunity for us to take our creative juices to the next level by making our own games. You can get Pixel Press Floors on the iPad App Store for free with some in-app purchases.
For more information on Pixel Press Floors, make sure to check out Brent Dirk's original article here.
Mentioned apps
Free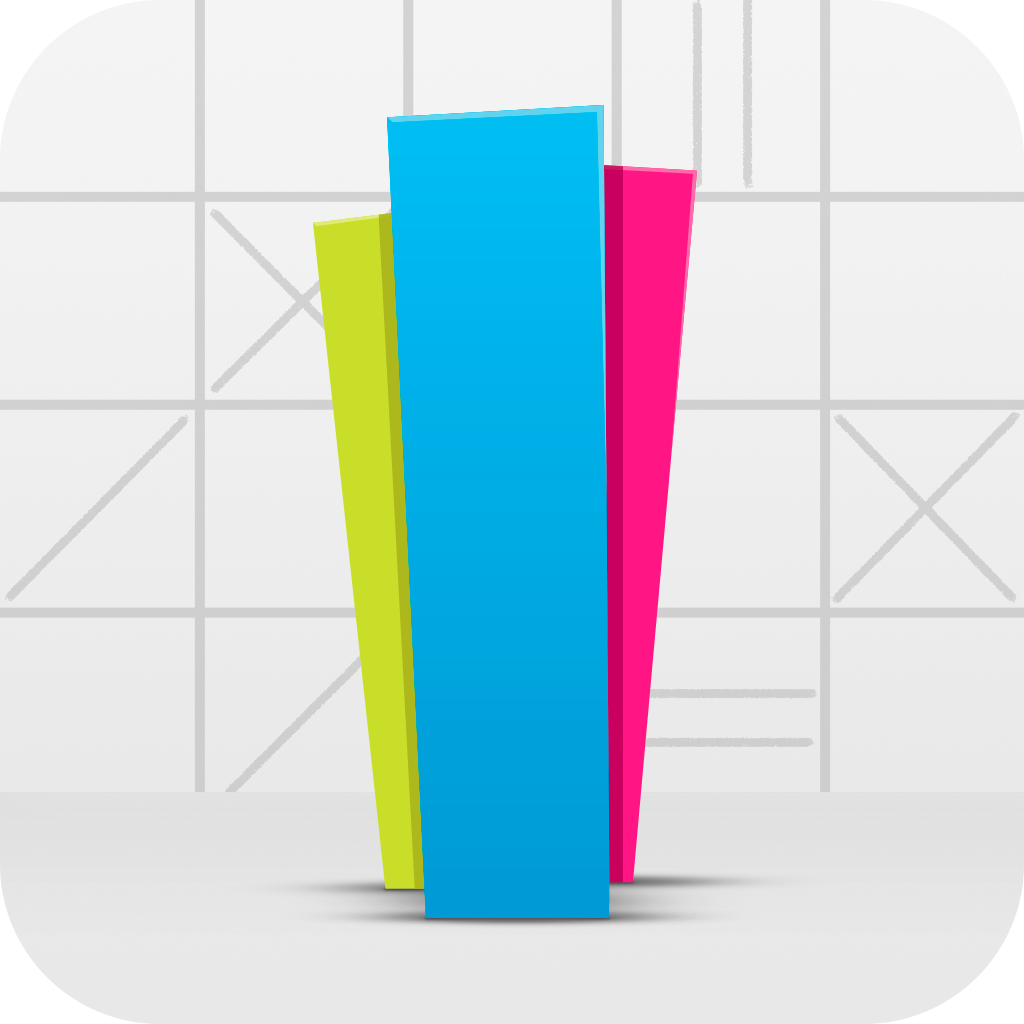 Pixel Press Floors
Pixel Press Technology
Free
Acompli Email & Calendar for Microsoft Exchange, Google Apps and Gmail for iPhone
Acompli