Shelf
Control:
Forge
Your
Own
'Game
Of
Thrones'-Like
Story
With
Blood
&
Laurels
For
iPad
June 16, 2014
How about that "Game of Thrones" season finale, huh? If you can't get enough of the kind of thrill and intrigue that the wildly watched TV series affords, then you might want to take a stab at a recently released app that is the subject of this week's
Shelf Control
: the iPad interactive fiction app
Blood & Laurels
. "Cults. Conspiracies. Poison. Stabbing. Blackmail. Seduction. Prophecies and rumors. Divine wrath — or possibly just bad weather." That may sound like a checklist of the key elements of "Game of Thrones." But that's actually the tagline of sorts for Blood & Laurels, which promises all of those and then some. Take a look at the app's "Game of Thrones"-esque teaser trailer: If you can't see the video embedded above, please
click here
. Set in Ancient Rome, Blood & Laurels lets you take on the role of Marcus, a poet under the mercy of his patron, an old general named Artus. When Artus commands Marcus to retrieve a prophecy, the poet is all of a sudden engaged in a labyrinth of murder and madness. It's your job, then, to guide Marcus through the maze he's caught up in. By selecting how the unwitting protagonist acts in certain circumstances, you determine whether he lives or dies, what his motives actually are, and even whom he ends up choosing as his beloved. As Blood & Laurels developer
Versu
notes:
With more than 10 times as much authored text as you are likely to see in a single playthrough, Blood & Laurels adapts strongly to what you choose to do, and what you choose to explore. Scheme, romance, murder, or choose your own ideals and stick to them. It's up to you.
Compatible with iPad running iOS 6.0 or later, Blood & Laurels is available now on the App Store for $2.99
As always, if you have suggestions for
Shelf Control
, please feel free to email me at
aldrin@appadvice.com
or simply leave a comment below. See also:
Maximize Your Strengths To Win In The Roman Circus Chariot Racing Game Qvadriga
,
Fight To The Death For Rome's Glory In Glorious Maximus
, and
Et Tu, iDevice? Ancient Battle: Rome Invades The App Store
. [gallery]
Mentioned apps
$2.99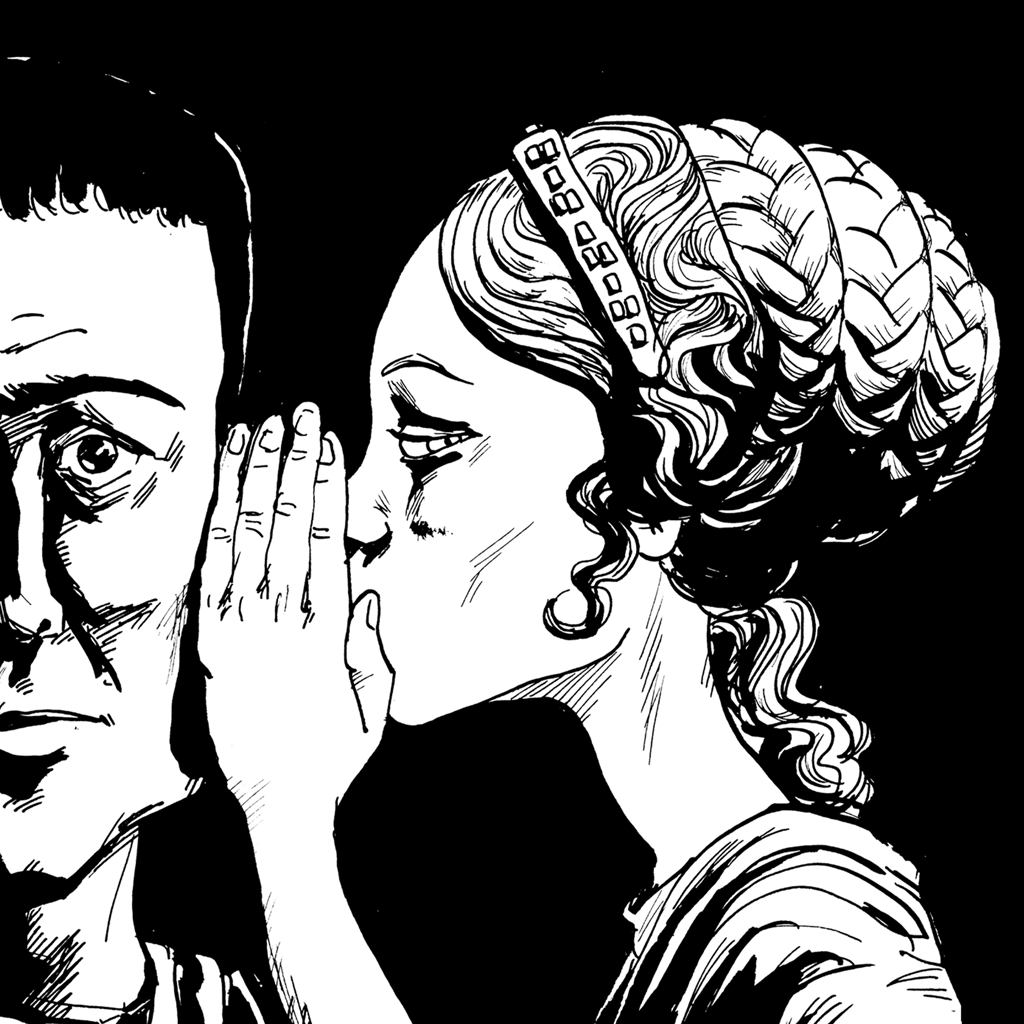 Blood & Laurels
Richard Evans