Help
the
undead
settle
into
the
afterlife
in
The
Phantom
PI
Mission
Apparition
July 24, 2014
The Phantom PI Mission Apparition, a new iOS app that's available for $1.99, is a cute, fun puzzler that's "spooky," "puzzly," and "rock 'n' roll-fueled," according to the application's developer.
Optimized for the iPhone, iPad, and iPod touch, The Phantom PI Mission Apparition can be downloaded for $1.99 now (for a limited time). Over in the app's release notes, Rocket 5 Studios provides an overview of what iOS device owners can expect from the title, and explains:
The Phantom PI Mission Apparition is a spooky, puzzly, rock'n'roll fueled adventure game starring a paranormal investigator who specializes in helping ghosts who are being bullied in the afterlife.

Step into the shoes of The Phantom PI and explore a huge haunted mansion, solve devious puzzles and avoid diabolical traps on your way to helping deceased rock-n-roll legend Marshall Staxx escape the torment of a larcenous ghoul named Baublebelly.
From here, the Phantom PI must visit a deathly haunted house, and there he'll have to solve puzzle after puzzle (across 20 "beautifully crafted levels") in order to succeed.
Collectible items – including more than 25 collectible cards – can be found in the app, and the game also promises users a "haunting" original soundtrack, plenty of "fiendishly fun puzzles," and "pickup-and-play controls." This definitely looks like an application that younger iOS device users, in particular, will enjoy.
To recap, here's a list of features:
Charming, hand-animated characters
20 beautifully crafted levels
Fiendishly fun puzzles to challenge your memory
A gallery of 25+ collectible cards
A detailed scrapbook holds 100+ collectibles
Haunting original soundtrack
Pickup-and-play controls
Fun for the whole family!
You can grab The Phantom PI Mission Apparition on the App Store for $1.99, and it's optimized for the iPhone, iPad, and iPod touch. This is 50 percent off the app's usual price (of $3.99) and it'll be available on-sale for a limited time.
See also: Together at last: Together for Mac finally spawns an iOS app, UpWord Notes 2.0 features 'next-gen' swipe gestures and other enhancements, and Astro Duel, a new local multiplayer, brings the best of retro gaming to iOS.
[gallery ids="562493,562492,562491,562490,562489"]
Mentioned apps
$1.99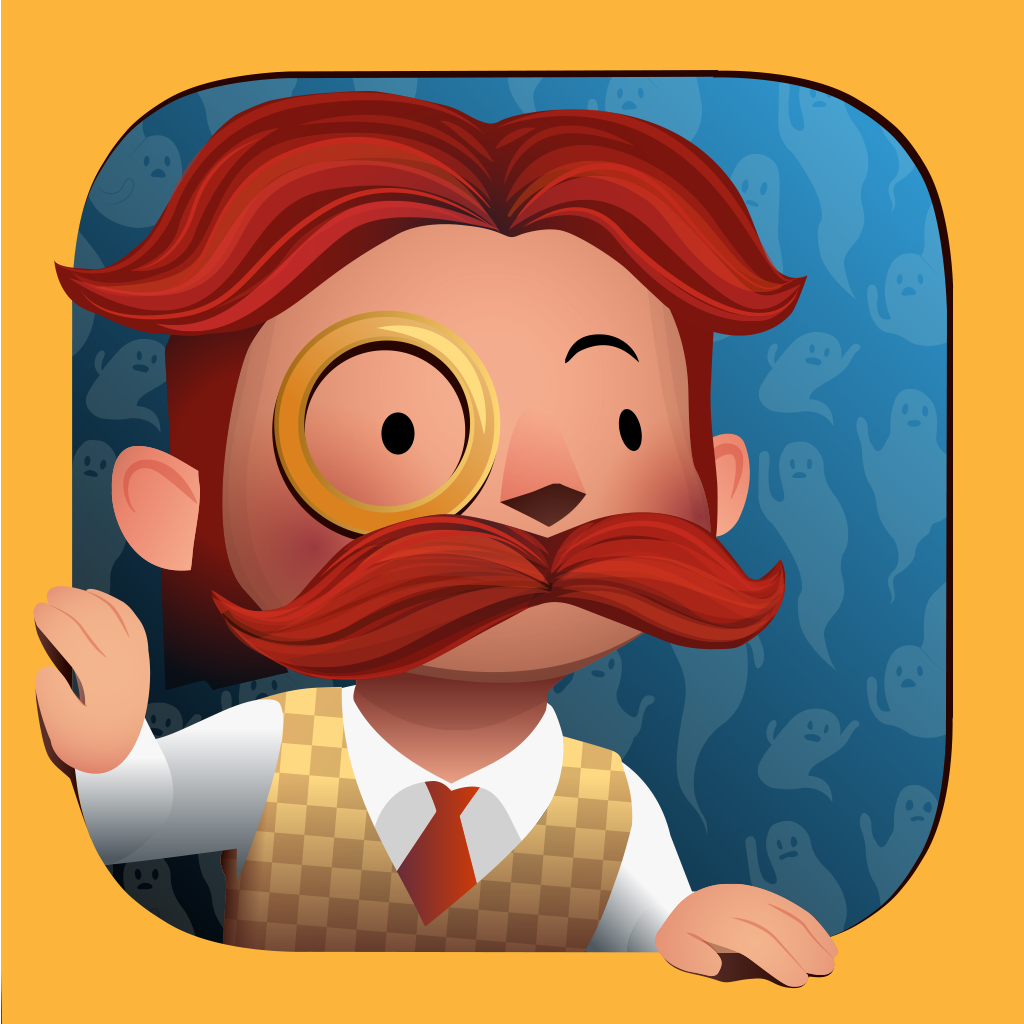 The Phantom PI Mission Apparition
Rocket 5 Studios Inc