Dragon's
Lair
2:
Time
Warp
gets
HD
version
for
iPad,
out
now
on
the
App
Store
Pocket Gaming
February 4, 2015
Dragon's Lair 2: Time Warp has arrived on iPad through a newly released "HD" version.
The sequel to the original Dragon's Lair laserdisc arcade adventure game, Dragon's Lair 2: Time Warp was released for iPhone by Electronic Arts back in 2011. It was rereleased by Digital Leisure in February 2014.
And now, a year later, it has finally been released for iPad by Digital Leisure in the form of Dragon's Lair 2: Time Warp HD.
The new title is essentially an iPad-optimized edition of its iPhone counterpart, featuring the same story, visuals, gameplay, and enhancements for the iOS platform.
In the game, you once again play as Dirk the Daring and rescue Princess Daphne from the evil wizard Mordroc. You have to race against time or else Mordroc and Daphne will be bound in marriage and lost forever in the Time Warp.
Of course, the game also boasts animations bearing the signature look and feel of the legendary animator and director Don Bluth, who is also behind the classic arcade game Space Ace.
Moreover, it features intuitive touch-optimized controls, HD videos, and Game Center integration for achievements and leaderboards.
Dragon's Lair 2: Time Warp HD also lets you choose to play with three, five, or even infinite lives, and to play through the original version or the director's cut, which includes an alternate ending.
Compatible with iPad running iOS 6.0 or later, Dragon's Lair 2: Time Warp HD is available now on the App Store for $4.99, the same price as Dragon's Lair 2: Time Warp for iPhone.
Although coming as a separate title rather than as a universal update to the iPhone game, Dragon's Lair 2: Time Warp HD is a welcome presence on iPad, especially if you'd like to play (or replay) an arcade adventure game that was considered ahead of its time.
Dragon's Lair 2: Time Warp was first released in 1991, eight years after the original publication of Dragon's Lair.
Dragon's Lair 30th Anniversary for iPhone and Dragon's Lair HD for iPad are available on the App Store for $4.99 each.
See also: Sudoku meets Battleship in Logic Dots, the latest puzzle game from Ayopa Games, Totally tubular! Coming soon, RAD Boarding is an apocalyptic-themed snowboarding adventure, and Crossy Road updated with Fortune Chicken and other Chinese New Year characters.
Mentioned apps
$4.99
Dragon's Lair 2: Time Warp HD
Dragon's Lair LLC
$4.99
Dragon's Lair 2: Time Warp
Dragon's Lair LLC
$4.99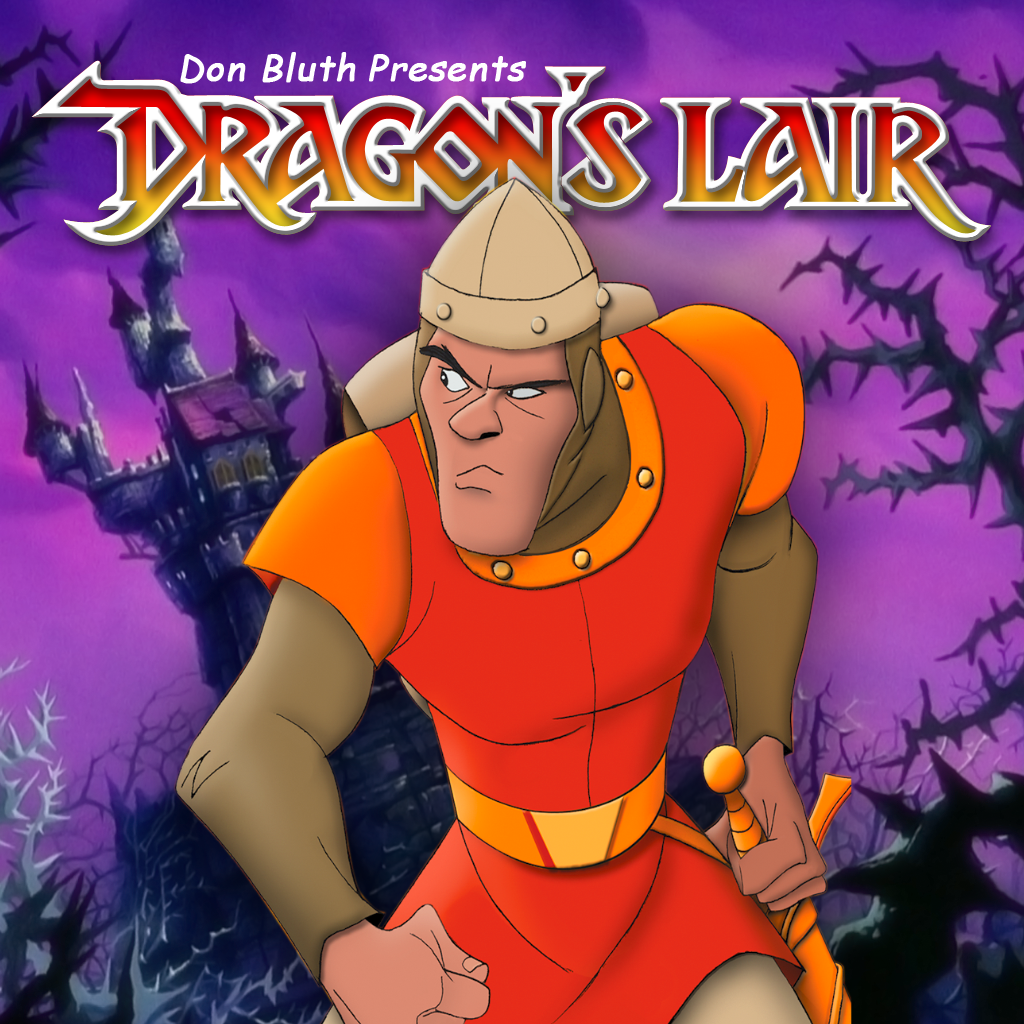 Dragon's Lair 30th Anniversary
Dragon's Lair LLC
$4.99
Dragon's Lair HD
Dragon's Lair LLC
$4.99
Space Ace
Dragon's Lair LLC
Related articles