Yo!
This
popular
quick
messaging
app
has
been
updated
for
the
Apple
Watch
Digital Communicator
April 14, 2015
The popular quick messaging app Yo has been updated to enable you to chat with yo friends and keep up with yo notifications right on yo wrist.
Indeed, Yo has been updated with support for the Apple Watch, which is scheduled for official release on April 24. This support most notably includes an Apple Watch app that lets you tap to Yo a friend and double tap to Yo your location.
Yo on the Apple Watch also lets you receive locations, photos, links, and other types of Yos (including those from your Yo Store subscriptions) at just the turn of your wrist.
Take a look: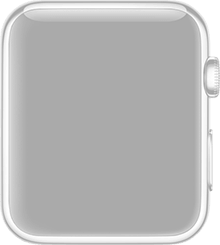 If you can't see the preview embedded above, please click here.
Yo's extremely simple take on messages and notifications seems like a perfect fit for a device as small and "personal" (to borrow Apple's adjective) as the Apple Watch. So it's nice to see that the app has gained support for the Apple Watch ahead of the product's official launch.
To see more of Yo on the Apple Watch in action, go to our sister site, WatchAware.
Aside from Apple Watch support, the latest update to Yo adds support for including emoji in all of your Yos by setting your emoji in your profile. It also adds the ability to view all missed Yos from within the app, enhances the stability of the Yo Store, and delivers bug fixes and performance improvements.
Compatible with iOS 7.0 or later, the new version of Yo is available now on the App Store for free. The app is optimized for iPhone and iPod touch.
See also: Pandora Radio for iOS updated with support for Apple Watch, Here's how you can get Rules!, the first game to support the Apple Watch, for free, and Junecloud's Deliveries app updated with support for the Apple Watch, Handoff and more.
Mentioned apps
Free

Yo.
Life Before Us, LLC
Related articles