A
Twitterrific
update
makes
replying
from
Apple
Watch
easy
Digital Communicator
June 11, 2015
One of the best third-party Twitter clients, Twitterific, has just made the move to version 5.12 with a new update.
And the new version makes the Apple Watch app even better. Along with support for emoji, you can now take advantage of the quick reply functionality to respond to a tweet. You'll need to enable those options from the Apple Watch app on your iPhone.
The watch app UI has also been improved with increased contrast, larger buttons, and improved use of text wrapping. And along with a decrease in the Glance view loading time, a tweet will automatically dismiss after it was successfully posted.
Here's an interactive preview of the Apple Watch app courtesy of our sister site WatchAware.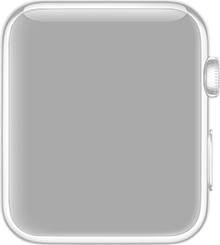 As for the app itself, it now fully supports the new quoted tweet feature. Just tap and hold on the retweet button to quote a tweet. Other quoted tweets will also appear in your timeline, just tap to view the information.
Other new features include redesigned in-app notification banners and a new tab bar option.
Twitterrific is a universal app designed for the iPhone/iPod touch and iPad/iPad mini. It can be downloaded now on the App Store for free. A number of in-app purchases can unlock a number of other features. You'll need to at least unlock the push notifications for $2.99 to use the app on your Apple Watch.
For other app news today, see: Stop an endless horde of undead monsters in Zombie Defense, Top 7 best apps for musicians, and Does Google Photos snap?
Mentioned apps
Free
Twitterrific 5 for Twitter
The Iconfactory
Related articles