Take
a
PowerNap
with
Cleu
for
Apple
Watch
Getting Stuff Done
June 24, 2015
Wake up, sleepyhead! It's time for you to boot up as I clue you in on the latest update to Cleu.
Cleu is essentially an alarm clock app that requires you to perform a connect-the-dots gesture to disarm the alarm when it goes off. This helps you be more awake and alert than a simple swipe for stopping the alarm.
In addition to being an alarm clock app, Cleu serves as a planner that shows you your appointments for the day from your calendar and reminders, and also as a weather app that displays key weather conditions for your location.
Released in December 2012, Cleu was updated to version 3.0 late last April with a new design, new weather animations, new sounds, and full resolution support for iPhone 6 and iPhone 6 Plus. Cleu 3.0 also introduced device integration to the app with the first being integration with the Nest thermostat, allowing for the automatic adjustment of home temperature upon waking.
Now, Cleu 3.1 is here with another notable new feature in the form of support for Apple Watch.
Cleu's Apple Watch extension lets you access the app's PowerNap function right from your wrist.
As its name suggests, PowerNap is a napping tool that you can use to time your nap during the day (or night) as you take a break from work and refresh your mind and body. To be sure, though, it can also be used as a timer for simple relaxation or any other purpose that requires an interval tracker. In any case, when the time's up for PowerNap, you have to trace Cleu's circular pattern to deactivate the alarm, or else tap the snooze button if you need more time.
Check out the preview below, courtesy of our sister site, WatchAware, which shows the PowerNap function with timer options of 10, 20, 30, and 60 minutes on Cleu for Apple Watch: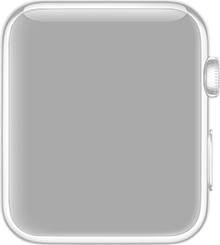 If you can't see the preview embedded above, please click here.
Aside from Apple Watch integration, Cleu 3.1 includes new weather animations, home screen refinements, bug fixes, and other improvements.
Optimized for iPhone and iPod touch running iOS 8.2 or later, the Apple Watch-compatible Cleu 3.1 is out now on the App Store.
Previously priced at $0.99, Cleu has been available free of charge since it went free late last month.
See also: You can now access Pocket Informant on your Apple Watch, We Heart It puts heart and soul into Apple Watch, and Star in your own Hollywood blockbuster with Action Movie FX.
Mentioned apps
Free
Cleu
Cleu Inc.
Related articles