ProCamera
gains
new
editing
tools,
Photo
Compass
and
more
iPhotographer
July 2, 2015
ProCamera has long been true to its name: a camera app that provides professional-grade tools. And it continues to be so with the release of its latest update, which makes for even more pro-level capabilities.
New photo editing tools
On both iPhone and iPad editions of the app, the latest update to ProCamera introduces a handful of photo editing tools, namely, Curves, Fade, Vapor, and Magic.
Curves
The new Curves tool offers complete control over tonal range as it allows you to fine-tune contrast, color, and brightness. To do so, you can adjust shadows, mid-tones, and highlights individually by dragging the diagonal lines representing these attributes: the left line for the shadows, the middle one for the mid-tones, and the right one for the highlights.
Fade
As its name suggests, Fade applies a faded effect to your photos that's akin to the look of old analog photos. To achieve your desired faded effect, swipe up on your photo to soften its black components without compromising its highlights.
Vapor
The new Vapor tool may be used either to improve contrast on hazy photos or to make photos appear hazy and dreamlike. Swipe down for the former purpose or up for the latter.
Magic
The new version of ProCamera also comes with a couple of Magic tools called Solar Wind and Magnetic Storm for making colors in photos more vibrant. Swipe up or down to adjust positive or negative values. You can use either tool by itself or combine the two for more striking effects.
Masonry thumbnail view
Also on both iPhone and iPad, the new version of ProCamera boasts a new stonework-inspired way of displaying thumbnails in the camera roll and lightbox. The new masonry thumbnail view shows photos in their respective native aspect ratios rather than showing them all in square thumbnails, in which case non-square photos are cropped.
Photo Compass
Perhaps the most interesting new feature of ProCamera is Photo Compass, which is available on iPhone.
You see, each iPhone photo is automatically tagged with location data that indicates where the photo was taken. Now, ProCamera is able to tap into this data to guide you back to the photo's birthplace, so to speak, with Photo Compass.
To use Photo Compass, tap the info button on a photo and swipe twice to the left. ProCamera then shows how far you are from where the photo was taken and how you can get there.
It's worth noting that Photo Compass works even without an Internet section, so you can always use it even while hiking or when abroad.
New Today widget and improved autofocus
ProCamera for iPhone has also been updated with a new Today widget that lets you quickly and easily launch the app right from the Notification Center. The Today widget lets you choose from five camera modes, the order of which you can customize in the app's camera mode selector.
The updated app also includes improvements for faster and more precise automatic focusing of photos.
Improved HDR capture, now with Apple Watch
Furthermore, the iPhone app has been updated with improvements for capturing photos in HDR (high-dynamic-range) mode, including faster processing time and a new autosave option.
What's more, remote trigger for HDR capture is now possible on Apple Watch, with the display of the wearable device serving as your remote viewfinder. (Apple Watch support for remote camera control was added to ProCamera in April.)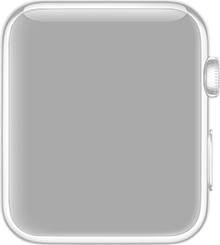 If you can't see the preview embedded above, please
click here
.
Camera roll photo deletion and free filter packs on iPad
ProCamera HD for iPad has also been updated with the option to delete photos from the camera roll (which was added to ProCamera for iPhone in March) and with free filter packs (Street and San Fran).
A great alternative to the Camera app
Compatible with iOS devices running iOS 8.1 or later, ProCamera for iPhone and ProCamera HD for iPad are available on the App Store for $4.99 and $2.99, respectively, with in-app purchases offered for unlocking additional features.
With its various "pro" tools and capabilities, ProCamera is a more than worthwhile alternative to the Camera app built into iOS. So, be sure to check out its latest version on iPhone and iPad.
See also: Photograph yourself without anyone noticing with Shy Selfie, Obscura offers thumb-friendly alternative to iOS Camera app, and Tell your story in a Nutshell with a new camera app for iPhone.
Mentioned apps
$4.99
ProCamera 8 + HDR
Cocologics
$2.99
ProCamera HD
Cocologics
Related articles