Twitterrific
update
brings
autocomplete
improvements
and
much
more
Digital Communicator
September 1, 2015
Twitterrific, a great alternative to the official Twitter app, has just been updated to version 5.13.1 with a number of improvements.
First up, the nice autocompletion functionality has been made even better. Username and hashtag autocomplete suggestions will now automatically favor the ones you've used most recently. And autocompleted hashtags now respect case sensitivity.
Also, quoted tweets won't display their source URL to help provide a cleaner look. Developer The Iconfactory has also optimized the display of quoted tweets so they can be completely seen in your timeline.
Here's the list of other new features:
• Viewing a tweet's conversation now shows an improved number of replies
• Tapping & holding on a muffled tweet has quick option to convert to mute
• Muffle & muting rules apply to quoted tweets
• Regex muffle rules now also apply to the sender's display name + username
• Improved reliability when translating tweets to your native language
• Adjusted kerning of certain fonts from the future for improved readability
• Improved performance when loading avatars and thumbnails
A universal app designed for the iPhone/iPod touch and iPad/iPad mini, Twitterrific can be downloaded now on the App Store for free. You can unlock other features with in-app purchases. The best deal is a $4.99 purchase to unlock push notifications, remove ads, and brings support to translate tweets.
You'll need to at least unlock push notifications, which is $2.99, to use the handy Apple Watch app. Here's an interactive version of the app courtesy of our sister site WatchAware.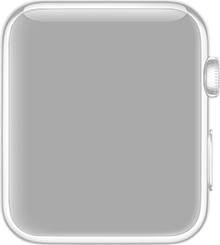 If you're looking for a simple and beautiful way to use Twitter, it's hard to go wrong with Twitterrific. And while I'm usually not a big fan of freemium apps, this is one case where it really does provide users a great way to get a taste of the app for free.
For other app news today, see: One banana, two banana, three banana, score in Monkey Blast!, Find a better way to listen to books and dramas in Undulib, and Personalize Bing Search and wear it on your wrist.
Mentioned apps
Free
Twitterrific 5 for Twitter
The Iconfactory
Free
Twitter
Twitter, Inc.
Related articles