SoundHound
updated
with
3D
Touch
support
and
YouTube
playback
integration
Music
January 13, 2016
Seven years after its initial release (under the name Midomi), SoundHound has now updated its official iOS app to version 7.0, thereby introducing a couple of new enhancements to the popular music identification software for iPhone, iPod touch, and iPad.
3D Touch support
SoundHound 7.0 notably adds support for Apple's pressure-sensitive multi-touch technology, 3D Touch.
As a result, you can now press down on the app's icon on the home screen of your iPhone 6s or iPhone 6s Plus to access quick shortcuts to music search, your SoundHound history, the top charts, and the favorites player.
Perhaps SoundHound will be updated soon with further 3D Touch support including Peek and Pop within the app.
SoundHound's chief competitor, Shazam, was updated with 3D Touch support for its own set of quick shortcuts soon after the release of the iPhone 6s and the iPhone 6s Plus in September.
YouTube playback integration
The other enhancement introduced in SoundHound 7.0 is the new YouTube playback integration.
This lets you listen to a song in full — as opposed to just a preview — by playing the song's official music video from YouTube. The music video is played within SoundHound, too, rather than having to be played in the YouTube app. What's more, you can minimize the music video to continue browsing SoundHound or to use other apps on your iPad in Picture in Picture mode.
It's certainly a neat way to hear the tracks that you've tagged or discovered in the app in their entirety, especially if you're not subscribed to Apple Music or Spotify, with which SoundHound is also integrated for song playback and playlist creation.
SoundHound 7.0 is out now on iOS.
SoundHound is available on the App Store for free. An ad-free edition, called SoundHound ∞, is also available for $6.99.
The app is compatible with iPhone, iPod touch, and iPad running iOS 7.0 or later. It's also optimized for Apple Watch with an extension for one-tap song tagging and scrolling lyrics right from the wrist.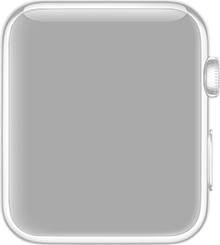 If you can't see the demo embedded above, please click here.
SoundHound was last updated in September with optimizations for the then just released iOS 9, foremost of which was Spotlight integration for searching favorite songs and artists right from the home screen.
Mentioned apps
Free
SoundHound + LiveLyrics | Search, Discover and Play Music
SoundHound, Inc.
$6.99
SoundHound ? + LiveLyrics | Search, Discover and Play Music
SoundHound, Inc.
Free
Shazam - Discover music, artists, videos & lyrics
Shazam Entertainment Ltd.
Free
YouTube
Google, Inc.
Free
Spotify Music
Spotify Ltd.
Related articles