The
AppAdvice
Week
in
Review:
Apple's
Very
Expensive
'iBook'
and
'iPhone
8'
News
iDevices
November 20, 2016
The calendar says November 2016, but all of the attention of late has turned to the next iPhone, which won't arrive until next September. Meanwhile, there was plenty of chatter about this week's release of a very expensive "iBook."
Here's a look back at the week that was in technology.
Top News Stories
Drip, Drip: More "iPhone 8" news
New iPhones aren't expected to arrive until September 2017. Nonetheless, the iPhone 8 rumor mill continues to operate at full speed. This week, we've gotten more indications that Apple is poised to unveil three new iPhone models in the new year.
Here's what we think we know about each handset:
The 4.7-inch iPhone 8 and 5.5-inch iPhone 8 Plus will each have a new glass design with an LCD screen. The third new model, let's call this the iPhone 8 Max, will measure 5.8-inches diagonally and include an edge-to-edge OLED screen. However, this model will have a smaller "active display area" than the iPhone 8 Plus, somewhere in the neighborhood of 5.1- to 5.2-inches.
Confused yet? Don't be. We're sure that many more months of iPhone 8 rumors should clear everything up — at some point.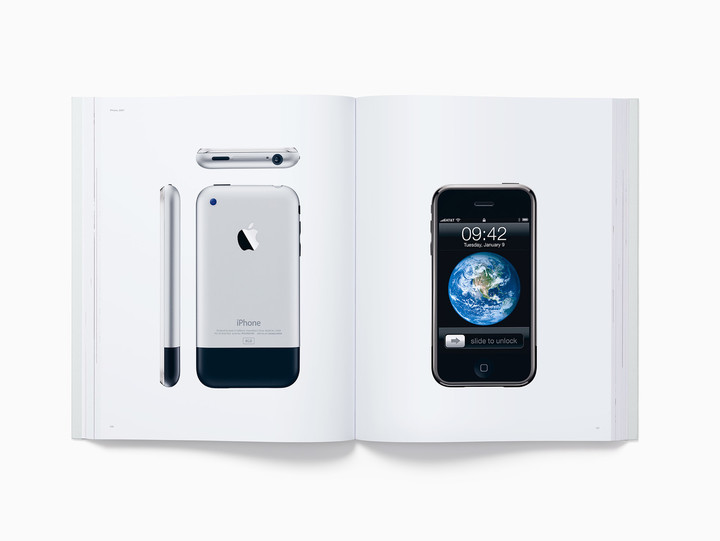 Because everyone was waiting for an actual iBook
Cupertino has announced a new hardbound book chronicling 20 years of design.
"Designed by Apple in California" features 450 photographs of past and current Apple products, covering products from the 1998 iMac to the 2015 Apple Pencil.
The price of the book is $199 or $299 depending on the size, which is something Aldrin Calimlim mentions in his detailed op-ed.
Luckily, you don't have to spend the money to experience "Designed by Apple in California." Just watch this walkthrough:
Do you find it ridiculous that Apple has released a $300 book while we're still waiting for the $159 AirPods? Check out the hilarious mock ad from "The Late Show With Stephen Colbert."
On the App Store
On the App Store
Hallmark's Maxine has been making cranky remarks on greeting cards for the past 30 years. Her dry wit has now jumped to iOS.
Sandy Stachowiak calls the match-three challenge game Maxine's Snack Attack "fun, upbeat" with "nuggets of sarcasm."
Other app news:
Free
Maxine's Snack Attack
Chupamobile Ltd
Free
Fantastic Beasts: Cases from the Wizarding World
Warner Bros. Entertainment
Free
Google Allo — smart messaging
Google, Inc.
In Review
Christine Chan reviews new App Store titles

In Review
$2.99
RunGunJumpGun
Gambitious BV
$6.99
SteamWorld Heist
Image & Form International AB
$1.99
Asymmetric
Klemens Strasser
$0.99
Beams.
Appsolute Games LLC
Free
PlayStation™Vue
Sony Network Entertainment International LLC
Accessory News and Reviews
Accessory News and Reviews
In the coming days, AppAdvice will begin publishing our annual shopping guides for the holidays. Until then, enjoy these posts:
What was your favorite tech story in the past week? Let us know in the comments below.