The
AppAdvice
Week
in
Review:
Apple's
Single
Sign-On,
Hollywood
News
Here's
a
look
back
at
the
tech
week
that
was
December 11, 2016
This week, Apple's single sign-on arrived for iOS devices and Apple TV. Meanwhile, it looks like Apple is prepping some big film news for 2017. Here are just some of the stories we covered last week.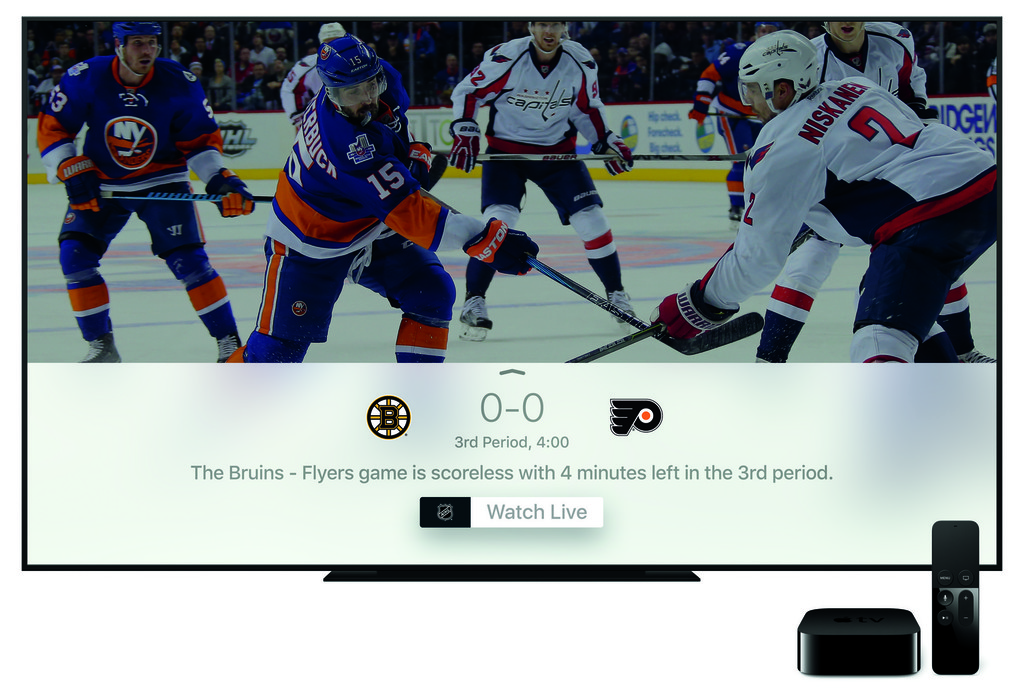 Top News Stories

Top News Stories
Single sign-on is live, TV app not yet
This week, Apple has made the single sign-on feature live for all iOS devices running iOS 10 and later and the Apple TV running tvOS 10 or later. With the feature, users can sign in once and then receive instant access to all supported video apps included in a cable or satellite subscription.
Since the feature went live, Apple has steadily added supported providers and apps.
Apple has yet to release iOS 10.2 and tvOS 10.1, which includes the new TV app. While the app is actually already showing up on the App Store, it's not usable to the public yet.
Free
TV
Apple Inc.
"La La Land," Summit Entertainment
Current movies on iTunes?
Anyone using an Apple device could eventually rent a movie through iTunes just two weeks after the title hit theaters. News of the possible early iTunes movie rentals was first broken in a new report from Bloomberg.
Usually, movie theaters have exclusive rights to a title up to three months after first being released. Here's more from the report:
21st Century Fox Inc., Time Warner Inc.'s Warner Bros. and Comcast Corp.'s Universal Pictures all confirmed over the past week that they are looking to offer high-priced, home-video rentals of new movies shortly after they open in theaters. Some studio executives have been pushing to allow home rentals as early as two weeks after theatrical debuts and are considering a deal with iTunes as one option, said the people, who asked not to be identified because the discussions are private.

The most recent talks are part of longer-running efforts by Cupertino, California-based Apple to get new movies sooner, two of the people said. Such an arrangement could help iTunes stand out in a crowded online market for movies, TV shows and music. While the iTunes store helped Apple build a dominant role in music retailing, the company hasn't carved out a similar role in music and video streaming.
A big catch seems to be price. The early rentals could be priced anywhere from $25 to $50. That's a big jump from the usual $19.99 cost to purchase premium iTunes movies and less than $5 to rent.
They were first announced in September. However, just over two weeks before Christmas Day, Apple's long-expected AirPods headphones have yet to arrive on store shelves. Now we may know the reason for the Apple AirPods delay thanks to The Wall Street Journal.
Here's the big takeaway from a Friday, Dec. 9 report:
A person familiar with the development of the AirPod said the trouble appears to stem from Apple's effort to chart a new path for wireless headphones. In most other wireless headphones, only one earpiece receives a signal from the phone via wireless Bluetooth technology; it then transmits the signal to the other earpiece.
Further,
Apple has said AirPod earpieces each receive independent signals from an iPhone, Mac or other Apple device. But Apple must ensure that both earpieces receive audio at the same time to avoid distortion, the person familiar with their development said. That person said Apple also must resolve what happens when a user loses one of the earpieces or the battery dies.
The $159 AirPods were first announced at the iPhone 7 event on Sept. 7. At the time, Apple promised to release the truly wireless headphones by the end of October. On Oct. 26, Apple announced that the AirPods had been delayed, noting, "we need a little more time." They didn't mention whether hardware or software issues were behind the delay.
On the App Store
On the App Store
One of the most anticipated new games every to launch on iOS has a little dirty secret that has finally be revealed. Super Mario Run requires an always-on internet connection to play, according to Mashable.
You can demo Super Mario Run right now in an Apple retail store. The game arrives on the App Store on Thursday, Dec. 15.
Other app news:
Free
Dawn of Titans
NaturalMotion Games Limited
Free
Brella - Your Personalized Weather Forecast
Matt Barker & Austin Astorga
In Review
Christine Chan reviews new App Store titles
In Review
Free
Conduct THIS!
Northplay ApS
$2.99
Le Parker: Sous Chef Extraordinaire
Play Pretend LLC
$4.99
Neon Chrome
10tons Ltd.
Free
Dropa!
Midnight Tea Srl
Free
Symmetria: Path to Perfection
Platonic Games
Accessories News and Reviews
Accessories News and Reviews
Popular accessory makers Mophie has announced a new Juice Pack Air Battery case for both the iPhone 7 and iPhone 7 Plus.
The Juice Pack Air for the iPhone 7 packs a 2,525 mAH battery to provide an additional 27 hours of talk time while the iPhone 7 Plus version's 2,420 mAh cell can give users an additional 33 hours of phone calls.
Other accessory news: