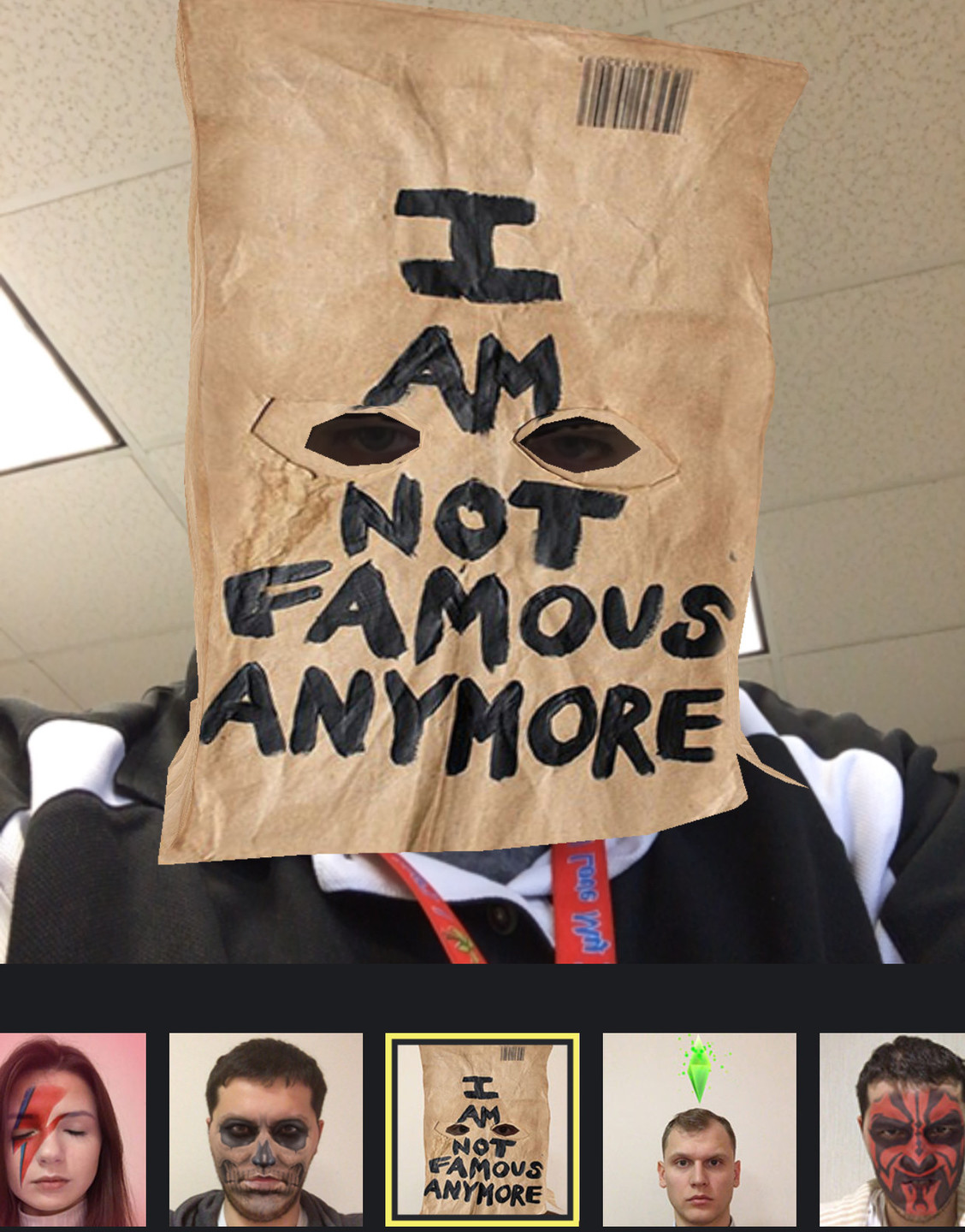 Facebook
snaps
up
live
selfie
filter
app
MSQRD
You
can
share
the
fun
photos
and
videos
with
friends
via
social
networks
and
other
outlets
Digital Communicator
March 9, 2016
Say cheese. Facebook has officially purchased the developer behind the popular live selfie filter app MSQRD.
The news was first reported by Business Insider, and Masquerade later confirmed the acquisition in a blog post:
Video communication is exploding. At Masquerade, we've worked hard to make video more fun and engaging by creating filters that enhance and alter your appearance. Now, we're excited to join forces with Facebook and bring the technology to even more people. Within Facebook, we're going to be able to reach people at a scale like never before. For starters, we'll be able to bring our technology to Facebook's audience of nearly 1.6 billion people. This is a scale of audience we never imagined was possible.

While we will be partnering with Facebook to integrate our technology, the app will stay up and running so you'll continue to record fun selfies and keep using the product. You can also expect us to keep adding fun features!
What the app does
I am not Iron Man. But the fun app does allow you to record a selfie with fun and unique animations.
You can download MSQRD now on the App Store for free. It's designed for the iPhone/iPod touch and all iPad models.
Originally landing late last year, the app puts a new spin on the selfie craze. Using facial recognition technology, you can do things like swap faces with a friend or wear the Iron Man helmet. You can record video or take photos that can be shared through messages or social networks.
Free
MSQRD — Live Filters & Face Swap for Video Selfies
Masquerade Technologies, Inc