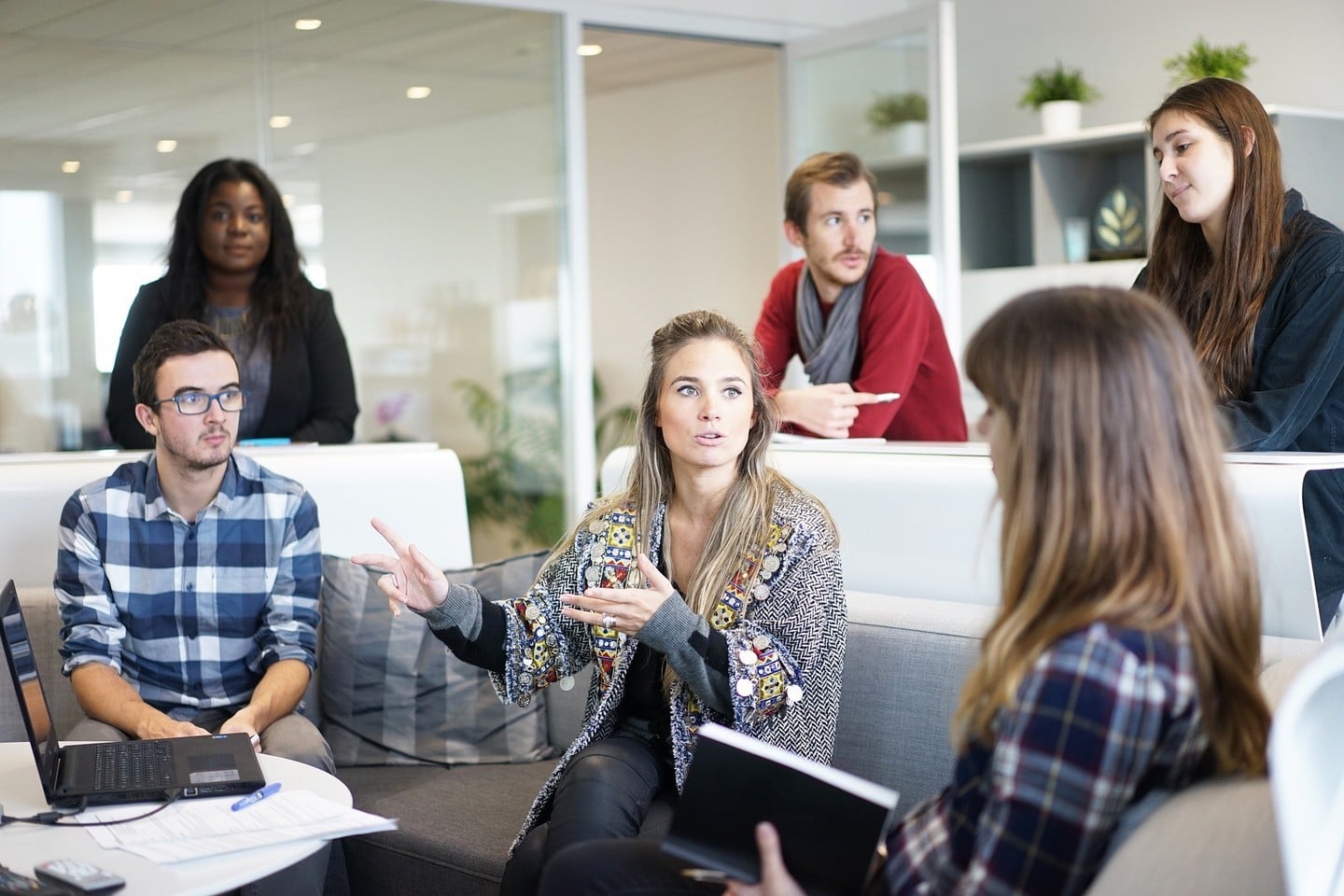 Get
More
Involved
With
Like-Minded
Professionals
Through
Silo
A
social
networking
app
geared
towards
keeping
spam
out
and
professionals
in
August 24, 2017
No matter what your profession, it's always important to keep a watchful eye out for new opportunities. It can also be a huge help to have a community you can turn to for hiring contractors, getting information, or just being connected to others in your career. With Silo, a new social networking app for professionals, you're able to do that and more.
When you first sign up with Silo, you'll be "vetted." This is to keep the spammers and scammers out, and keep the professionals in. If you register using Facebook or LinkedIn, the registration algorithm will look at your profile, see if you have any contacts already on Silo, and decide whether or not to immediately grant you access to the app.
If you don't have any contacts on Silo, or you sign up with your email address, you might have to wait for your application to the app to be approved. This might be a bit frustrating, but there's a good reason for it. Silo's goal is to keep their network a safe haven for professionals to communicate without dealing with spam and scams.
Once you're in Silo, you can start building your network. Your timeline might seem pretty quiet at first, but as you connect with other professionals and join communities, it will quickly flesh out. Once you start building up your network, the timeline will be your daily stop to see what's happening, what opportunities are available, and what questions you might be able to answer.
For folks trying to get into a career with a tech giant like Google, Apple, or others, Silo can be a foot in the door. You can connect with folks who already have their careers secured in the tech industry, let them get to know you and your capabilities, and then ask for an introduction to someone who might be able to help you get your dream job.
It's also not unheard of for contacts in Silo to post their job openings directly. This is why it's so important to check your timeline feed daily. You might miss your grand opportunity otherwise.
For connecting with fellow professionals, Silo is much better than Facebook
You could spend hours searching for individual people to add as contacts, but that's both time-consuming and tedious. It's also unnecessary. Silo provides its users with a wealth of communities to join and interact with.
There are communities for many major career paths, from app development to marketing to writing and blogging. There's plenty in between, of course. Just tap on the communities button, and browse through the options.
Many of the communities are public, meaning anybody on Silo can just join immediately. There are also closed groups, though, which make it easier to keep a community focused on a particular topic. These closed communities will allow you to apply for membership in them. Once you do that, the communities' admins will evaluate your submission and see if you're a good fit. It's just like closed groups on Facebook, and it's another step to making sure your experience is as positive and spam-free as possible.
I really appreciate Silo's efforts to keep the "riffraff" out of the site. One of the biggest hurdles with networking through Facebook is separated the valuable connections with the fake accounts and spammers. You don't have to worry about that with Silo.
Through this app, you're able to make great connections to others in your industry. By forging these networks, you're increasing your value in the industry. Who knows, you might even land a position at Google or Apple as a result of your networking on Silo.
Silo provides a terrific experience for professionals to network with one another. It's pretty secure from spam and scammers, leaving it as a safe haven for you to connect with others in your industry, whether you're looking for guidance, seeking a job, or recruiting for a position you have open.
FREE
Silo - Startup Communities
Silo Inc