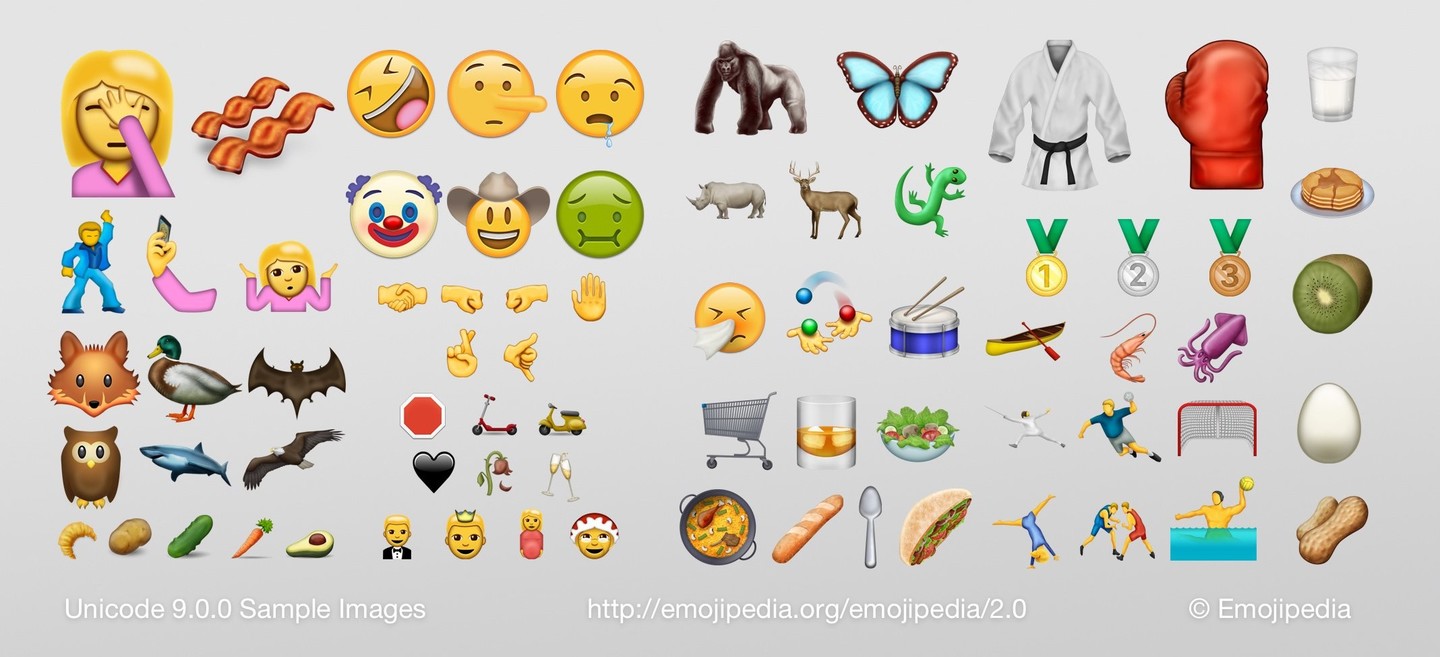 More
Emojis
Are
Inbound,
Including
Face
Palm
and
Selfie
The
Unicode
Consortium
announced
the
new
emojis
on
Thursday,
and
they're
set
to
launch
in
June
with
Unicode
9.0
Digital Communicator
June 3, 2016
We all love a good emoji! And as such, it's exciting to hear that more – yes, more! – emojis are inbound, and set to launch as part of Unicode 9.0 in June.
There are plenty of long awaited additions to the emoji library with Unicode 9.0, and as Emojipedia explains, these include "Face Palm," "Selfie," "Man Dancing," and many, many more. The emojis should be available in June, and more specifically, on June 21. Though this doesn't mean we'll be able to access the new characters (including "Cucumber") immediately on our iOS devices. Instead, we'll need to wait until Apple integrates Unicode 9.0 into its emoji keyboard; this could happen once iOS 10 is publicly released, presumably in September.
Apple launched support for Unicode 8.0 in October last year, with iOS 9.1. It's also possible to send off emoji from the Apple Watch, too, and here the pictographic characters have really proven useful for me. Rather than messing around with Siri or one of watchOS's quick replies, sending an emoji is fast, easy, and more often than not gets the job done.
We can't wait until even more emojis are available to choose from. You can check out the full selection of new emoji by clicking this link. Which is your favorite?