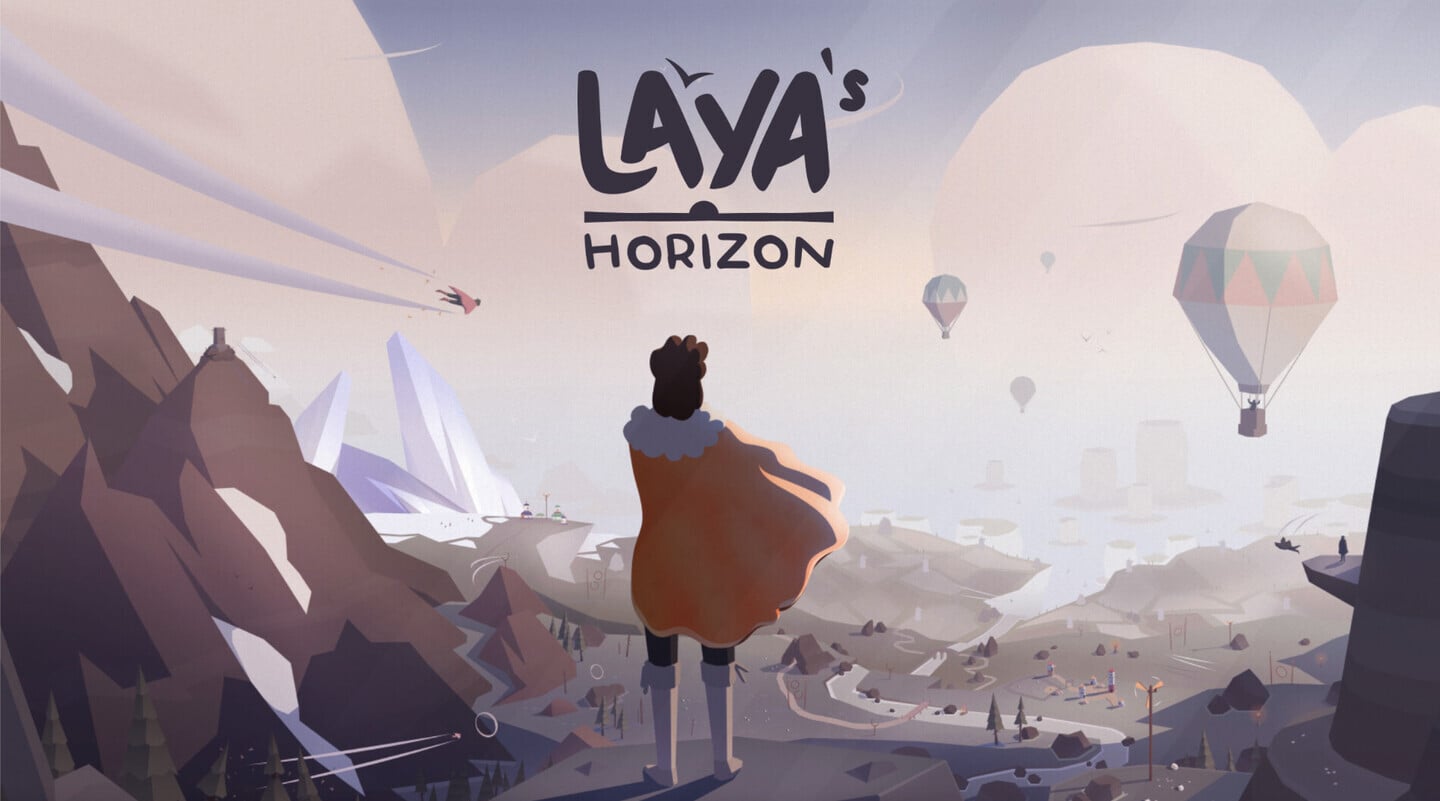 Soar
High
Above
in
the
New
Netflix
Game
Laya's
Horizon
May 3, 2023
Take to the sky in Laya's Horizon, the latest game addition to Netflix's gaming service.
From Snowman, the same team behind classic games like Alto's Odyssey, Alto's Adventure, Skate City, and Where Cards Fall, the new title is all about flying.
You'll use the ancient power of the Windfolk's enchanted capes to hone your skills and explore an expansive island in an open-world adventure.
Taking inspiration from the real-world sport of wing suit flying, there are a number of touch controls that can change the shape of the cape like a bird's wings. You can steer, boost, rise, and dive.
To help learn all of the different controls, there is a well-designed tutorial level to help you get started. In just a few minutes, you'll be able to start flying around the island.
There are a number of high-speed races to enjoy while trying not to crash through different obstacles. Being bold while in the air pays off. If you fly near objects, you can absorb the island's energy and continue to fly fast.
For a relaxing experience, you can even explore the island from the air without needing a goal. And there is a wide variety of environments to explore like rock caves or oceans.
Along with the beautiful scenes, the original music and and adapt audio will match the movements and intensity of your flying
The game features more than 50 missions from many characters. That's not to mention the more than 40 challenge levels and 100 collectables to help you keep exploring. You can also capes and charms to help increase your abilities.
Laya's Horizon is designed for the iPhone and all iPad models. It's a free download on the App Store, but you'll need to be a Netflix subscriber to play.
I've just started playing Laya's Horizon, but it seems like another winner. The controls are easy to pick up and flying around the beautiful island provides a fun and relaxing experiencing.
Snowman previously released another game for Nextlfix subscribers—Lucky Luna. That game takes inspiration from Japanese folklore and is made as a modern take on retro titles.
The levels in the unique platformer are designed from the top to bottom. There is also another big catch, there's no jump button.
Free
Laya's Horizon
Netflix, Inc.