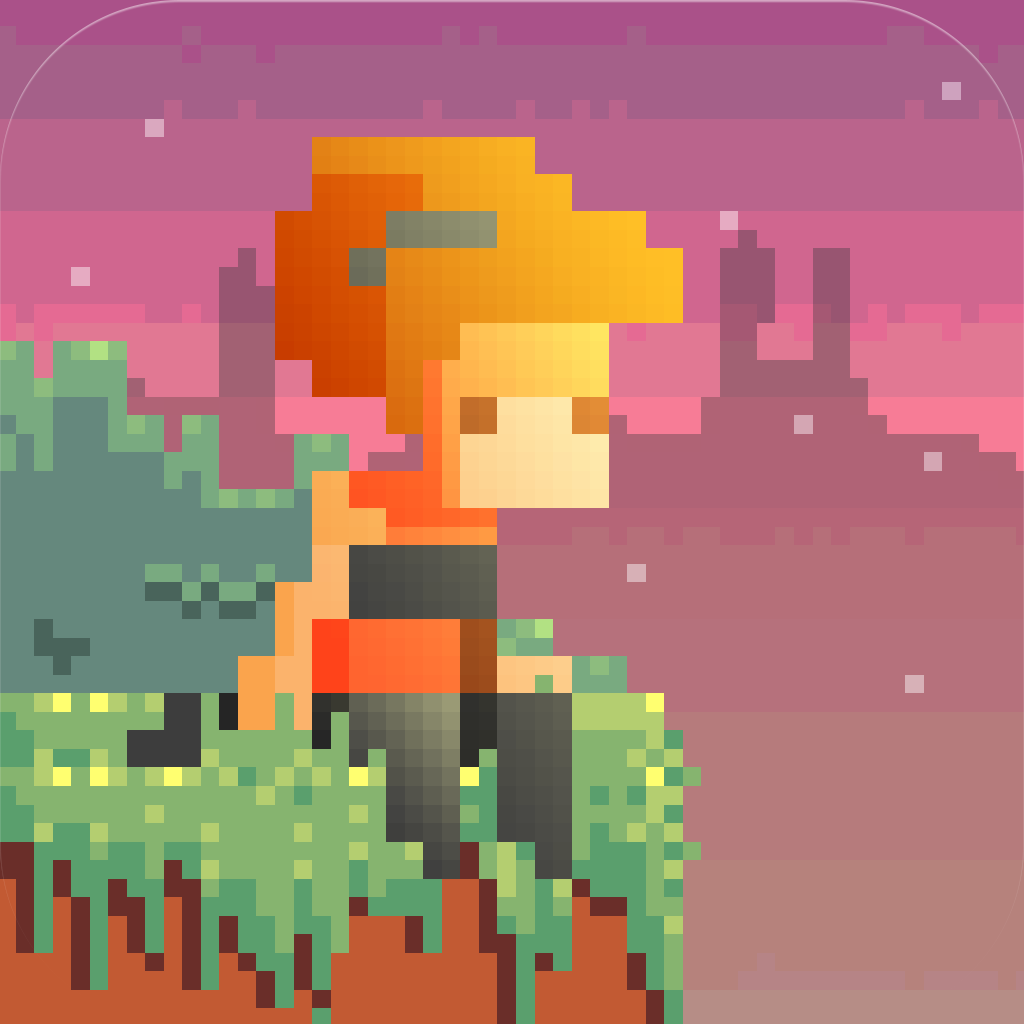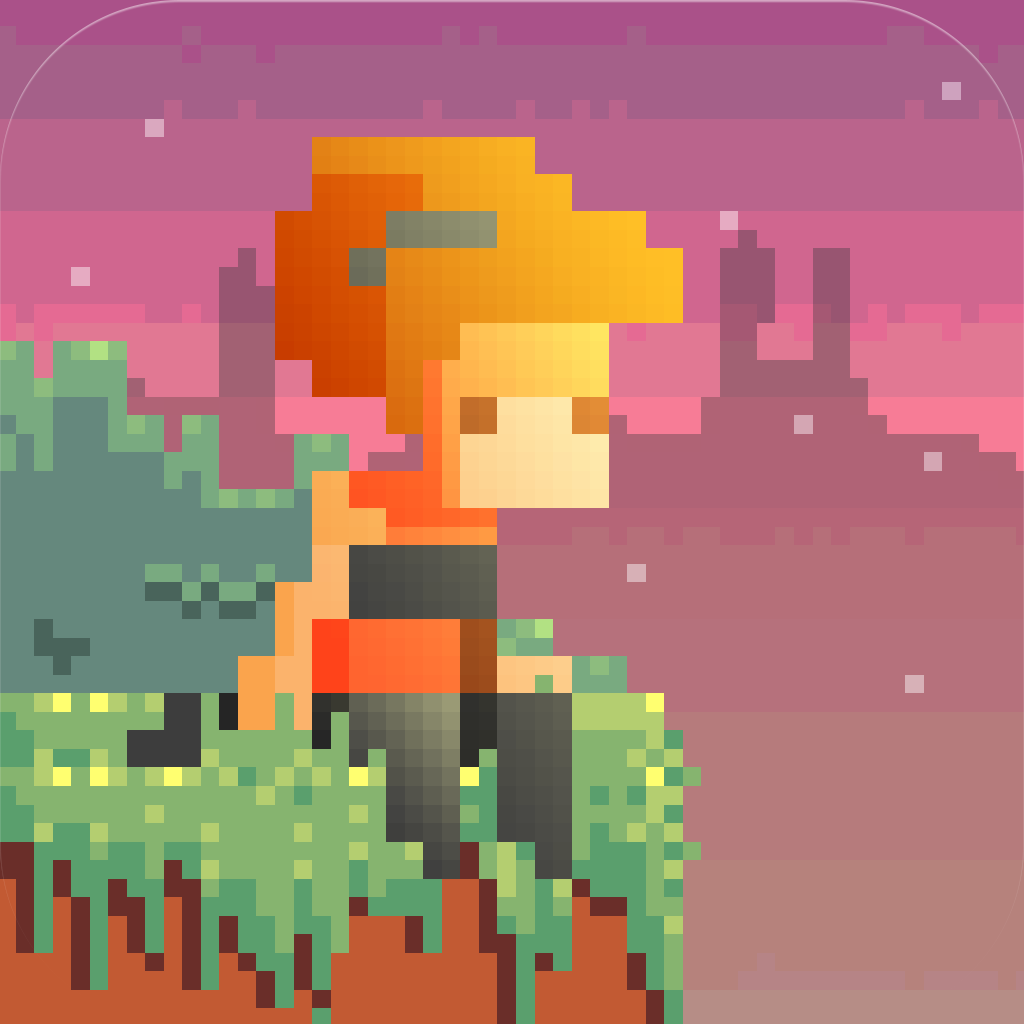 Bit
Journey
is
a
retro
hack-n-slash
game
about
surviving
in
a
world
gone
mad
April 20, 2015
Bit Journey (Free) by Marcos Morais is an intense and action-packed hack-n-slash game that has one simple goal: survive in an open world. If you enjoyed other games like Lastronaut and Human Crasher, then you'll like what Bit Journey has to offer.
When it comes to me and mobile gaming, I enjoy titles that I can pick up and put down easily for those spare moments in my day. While lengthy adventures are nice, my iPhone is not the ideal device for me. That's why I have such an affinity to the simple little arcade games on iOS, because rounds in these types of games don't last more than a few minutes, tops. So as I was browsing the App Store for new games last week, I stumbled upon Bit Journey and was intrigued by the screenshots (I'm a visual person). For what it's worth, this is a fun and enjoyable offering to check out for your downtime.
The graphics in Bit Journey are retro and beautiful. If you grew up in the 16-bit era of gaming, then you will feel right at home here. Bit Journey's open-ended world features a stunning pink-purple sunset in the background and lush, detailed terrain that is a treat on the eyes. It is reminiscent of crafting and building games like Terraria and Junk Jack X. Your character, which is one of three survivors left on the world, has a distinctive sprite with unique movements and behaviors that separate them from each other. Enemies have their own special appearances and behaviors, but they do have one thing in common with each other: speed. Animations in Bit Journey are smooth and fluid, with no lag on my iPhone 6. There is also an extreme chiptune soundtrack that is fun to listen to for a while, though sometimes you may need a break, since it's like a mix of rock and metal.
There is only one game mode in Bit Journey, but the world is procedurally generated each time, so you'll never get the same run twice. However, since there are three heroes to play as, the game does have some variety when it comes to play style, since each one is different. You start out with Lana, a fast swordswoman, but can unlock Braga the Soldier and Osmalos the Archer later on when you have enough coins. While they seem a bit costly at first (7500 and 25000 coins, respectively), it's not that hard to obtain currency in the game, so if you play enough, the other two should be available in no time.
The controls in Bit Journey are simple, but do take some time to get used to. In the bottom left will be an invisible joystick for you to control the direction of movement of your character. The bottom right has three buttons: red, blue, and beige. The red button allows you to do a basic attack, the blue button makes you jump, and the beige button allows your character to perform their special signature attack.
I found the controls to be easy enough, but things do get a bit confusing when there is so much going on in the game. When things got hectic, I ended up pressing the wrong button or not facing the correct direction. I would like to see better controls in the future, or at least give players the option to customize the button placements as how they see fit.
While there's only one game mode in Bit Journey, things are never slow or boring. The game features a world that has gone crazy, and there are time travel portals appearing everywhere that spawn creatures that are trying to take over the world. Your job is to destroy everything — the terrain (you can dig like in Minecraft) and foes, all while trying to survive as long as you can.
To keep things fresh and interesting on top of randomly generated runs, there are missions that you can complete for coin rewards. These objectives include things like killing a certain number of enemies, surviving for a specific amount of time, and more. With such a hectic pace, you're bound to go through a good chunk of these goals and get enough coins for at least the Warrior hero.
On top of being able to get more heroes, you can upgrade the skills of the ones you already have too. At the beginning of the run will be a dune-shaped base — tap on it and you can upgrade your current character's speed, jump, and strength. These upgrades cost money and start out fairly cheap, but get more expensive when they're higher level. You can also purchase heals with coins too, since you only have five hearts to go on, though you get hit fairly often. The base reappears in random spots as you venture out, so don't worry about going back, though that's certainly an option too.
Bit Journey is one of those little arcade games that has a lot of replay value with the procedurally generated levels and various missions to accomplish. On top of that, there is Game Center integration for four leaderboards, but only one achievement, which is to complete 10 missions. I thought it was odd that I had already gotten all of the achievements in the game, so I would like to see more added in the future if at all possible.
I'm getting a kick out of Bit Journey, but I did notice one thing — while the game is free and supported by ads, there are no in-app purchases for coins or ad removal. That means that you're going to have to put up with the ad that can pop up after the end of a run every so often. While many may not mind, I would have liked at least an option to remove the ad, as I prefer my games ad-free. But at least it is non-intrusive, so I'll give them credit for that.
Even though the gameplay is a bit too much at times, and it feels like a lot of button mashing, I'm finding Bit Journey to be enjoyable. The graphics are lovely, the music is fun and fits in well with the apocalyptic theme of the game, and the controls are simple, though they could use more optimization or customization from players. Even though it is only one game mode, there is a lot of replay value thanks to a new experience on each attempt, the variety of missions, and the leaderboards. I just wish that there was a way to remove the ad.
I recommend giving Bit Journey a try if you're in the mood for a crazy hack-n-slash action game to keep you busy in your spare time. You can find Bit Journey on the App Store as a universal download for free.
Mentioned apps
Free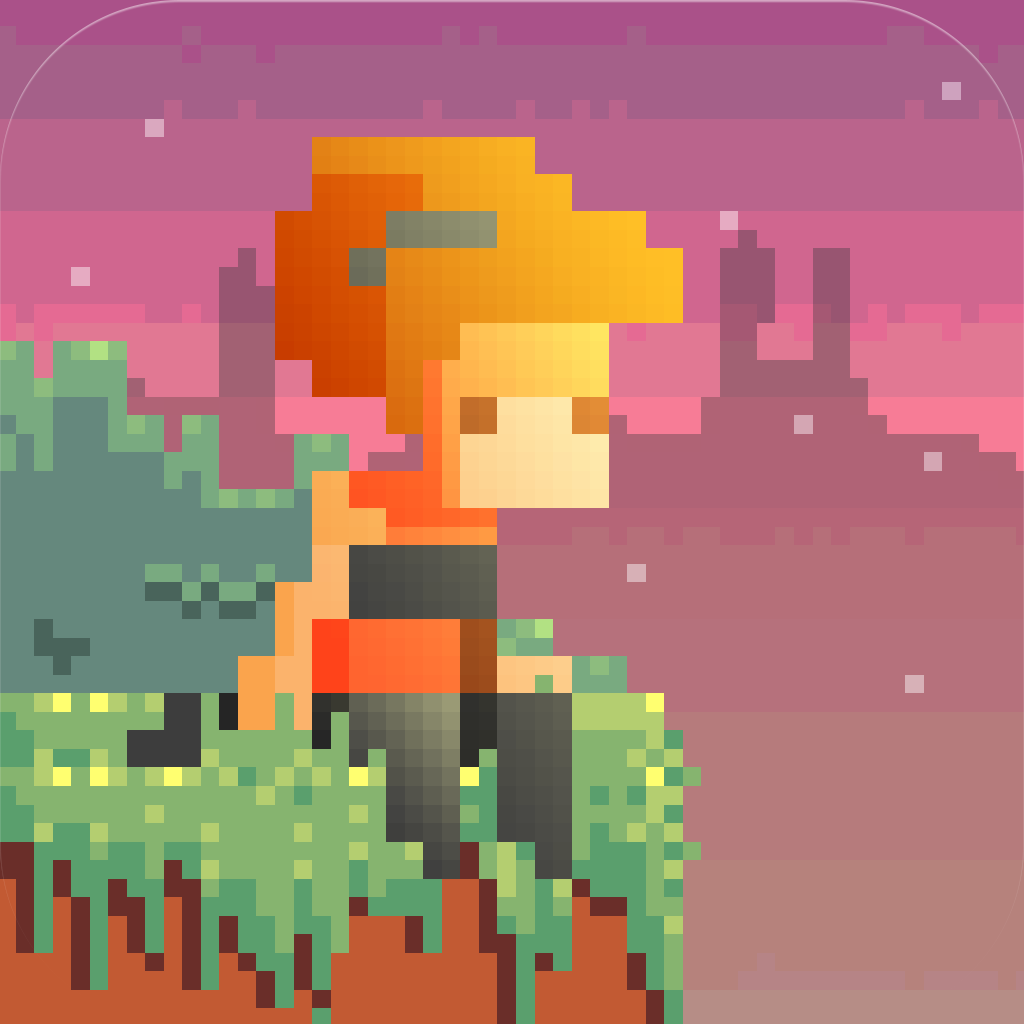 Bit Journey
Marcos Morais
Free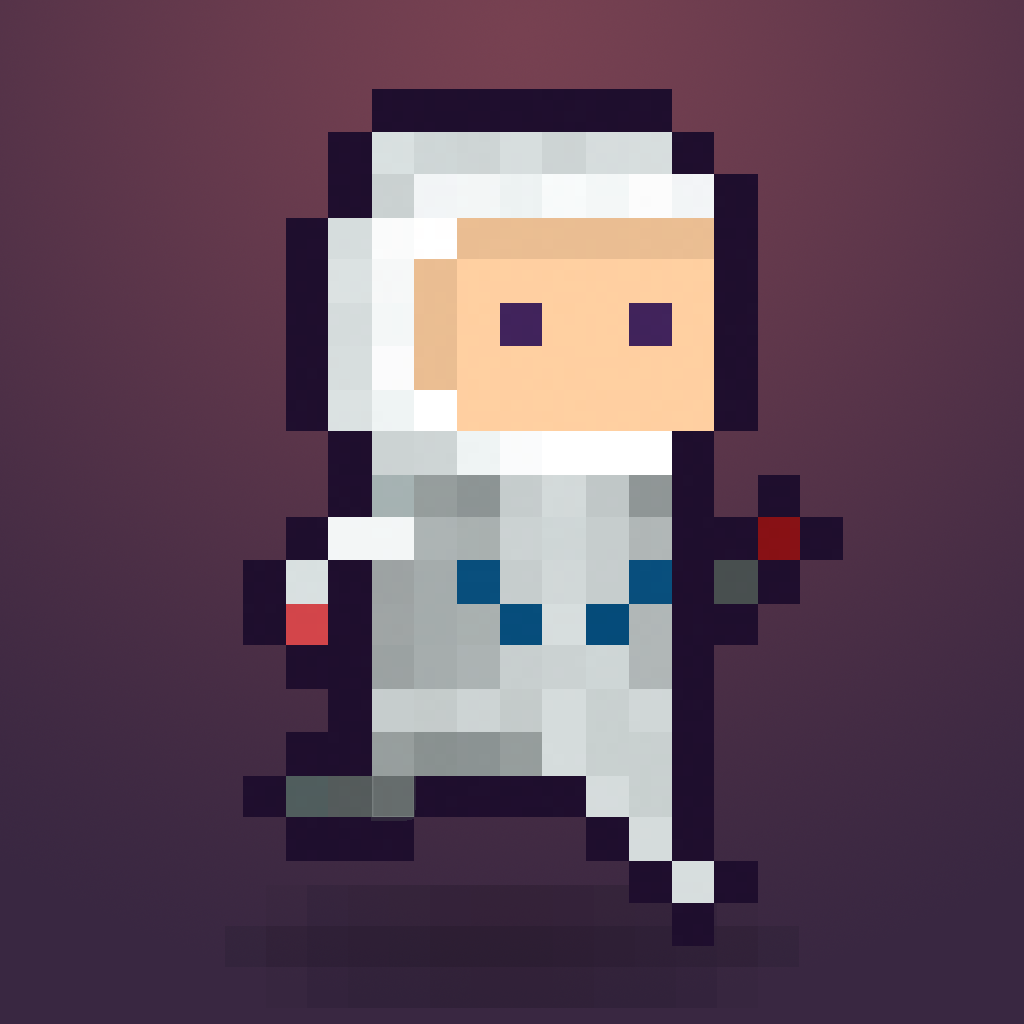 Lastronaut
Darrin Henein
$0.99
Human Crasher
Funny Power
Related articles