Pay
attention
to
the
patterns
and
make
matches
in
Dotello,
a
new
puzzle
game
from
Bulkypix
March 16, 2015
Dotello (Free) by Bulkypix is a creative dot connecting game that will appeal to anyone who enjoys a good puzzle. If you liked titles such as Dwelp and TwoDots, then Dotello is a good fit for you.
Lately, I've been doing a lot of handheld gaming on my New Nintendo 3DS XL (hundreds of hours have been poured into Monster Hunter 4 Ultimate), but when I want a small break, I turn to my iPhone and simpler games. And if you've been reading my game reviews here, you should notice that puzzle games are one of my favorite genres, so I was intrigued with what Dotello had to offer. While I love the concept, some aspects of the game seemed a bit confusing, and needs more polish.
The visuals in Dotello are minimalistic and flat, so it fits right in with the overall aesthetics of iOS. The white background provides great contrast with the brightly colored dots on the board, and it's clear where the dots can be moved to, thanks to the light gray slots. The animations in Dotello are smooth and fluid, with no lag on my iPhone 6, though some level transitions are a bit slow. The atmospheric background music is a delight to hear, and the sound effects are charming.
Like many other puzzle games out there, Dotello is level-based, with objectives to meet on each stage. The game also introduces new game mechanics as you play, such as pinned and crossed dots that cannot move, dashed slots that need to be cleared, and more. To clear each level, you have to complete the goal within a limited amount of moves, and you can earn up to three stars depending on how well you perform. Making consecutive matches also increases the multiplier, so you get more points. More dots are added on the board after every turn, so make sure they count. If you run out of moves, you can choose to continue at the cost of gold coins, or quit and try again. If you choose the latter, it will cost a heart.
I was a bit annoyed that the game uses an energy system, but I also found it even more annoying that the game only gives you access to five out of eight hearts, unless you decide to log in to Facebook and spam your friends to play the game.
The controls in the game are simple and intuitive. Since you need to make matches of dots in horizontal, vertical, or diagonal lines, all you have to do is drag the colored dot to the spot where you want to move it to or swap with another piece. In order for it to count as a line, though, it cannot have any spaces between the dots, so they must be adjacent to each other. A match also must consist of at least three dots, and special pieces are made if you get four, five, or cross matches in one. To activate the special pieces, just drag them like you would any other dot.
While the special pieces are useful, I did have a slight problem with a few of them, specifically the "Joker" piece (make a match of four to get it). The Joker is like a wildcard piece, as it can match with any color to make a line. However, one expects to be able to freely use such pieces, but Dotello will use up the Joker automatically if an incoming dot creates a line. I understand that this only seems logical, but I would prefer to have more control over the special dots, rather than have the game decide for me.
Another thing I noticed is that it is not possible to create the special pieces early on in the game until you've gotten past the level that introduces the mechanic. I found this annoying, as I had some great matches early on but didn't get any special pieces in return yet. I think the game should allow those particular pieces without restrictions — some people just learn better without constant handholding.
As I mentioned earlier, there are gold coins that you can earn from daily free spins and whatnot. The coins can be used to get more continues on a level if you are stuck, or you can buy power-up items. To use the power-up items in your stash, just tap on them in the bottom row. If you're out, you can purchase more coins via in-app purchases.
Another qualm I have with the game are the constant ad pop-ups that show up as you're selecting the next level to play. The ads don't show up right away, but they come in from the side, and by the time I try to tap on a level, I found myself tapping on an ad instead. This is obnoxious and disrupts the mood.
I wanted to like Dotello, since the core gameplay itself is fun, and the game looks nice. However, not allowing me full control over the game pieces, not integrating special pieces until later on even though match requirements are made, locking hearts behind Facebook spam, and constant delayed ad bombardment taint my view of the game. I hope that the developers can fix some of these issues to make the game more refined.
It's not the best puzzle game I've come across lately, but the concept is interesting. You can get it on the App Store as a universal download for free with in-app purchases. However, I'd recommend something like Dwelp instead if you are looking for a premium dot connecting game.
Mentioned apps
Free
Dotello
Bulkypix
$1.99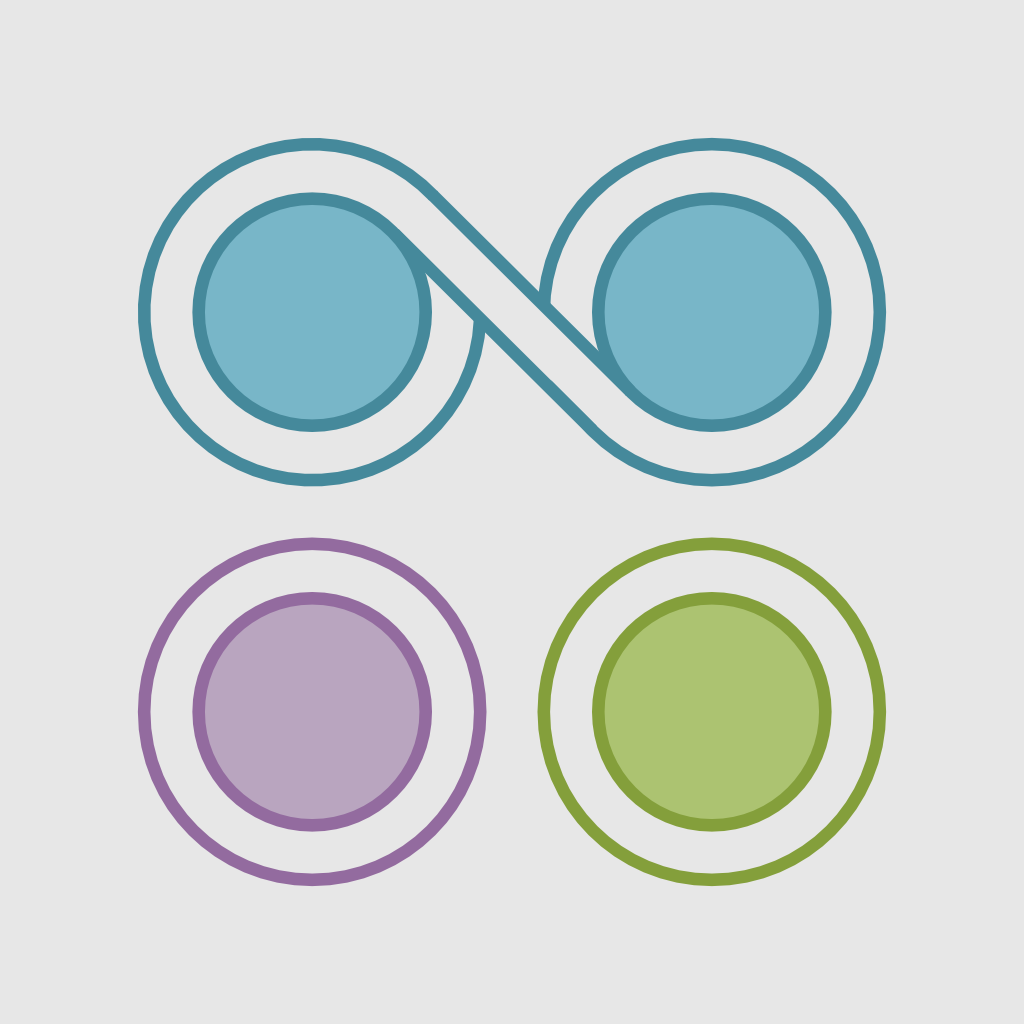 Dwelp
Alex Blaj
Free
Dots: A Game About Connecting
Playdots, Inc.
Free
TwoDots
Playdots, Inc.
Related articles