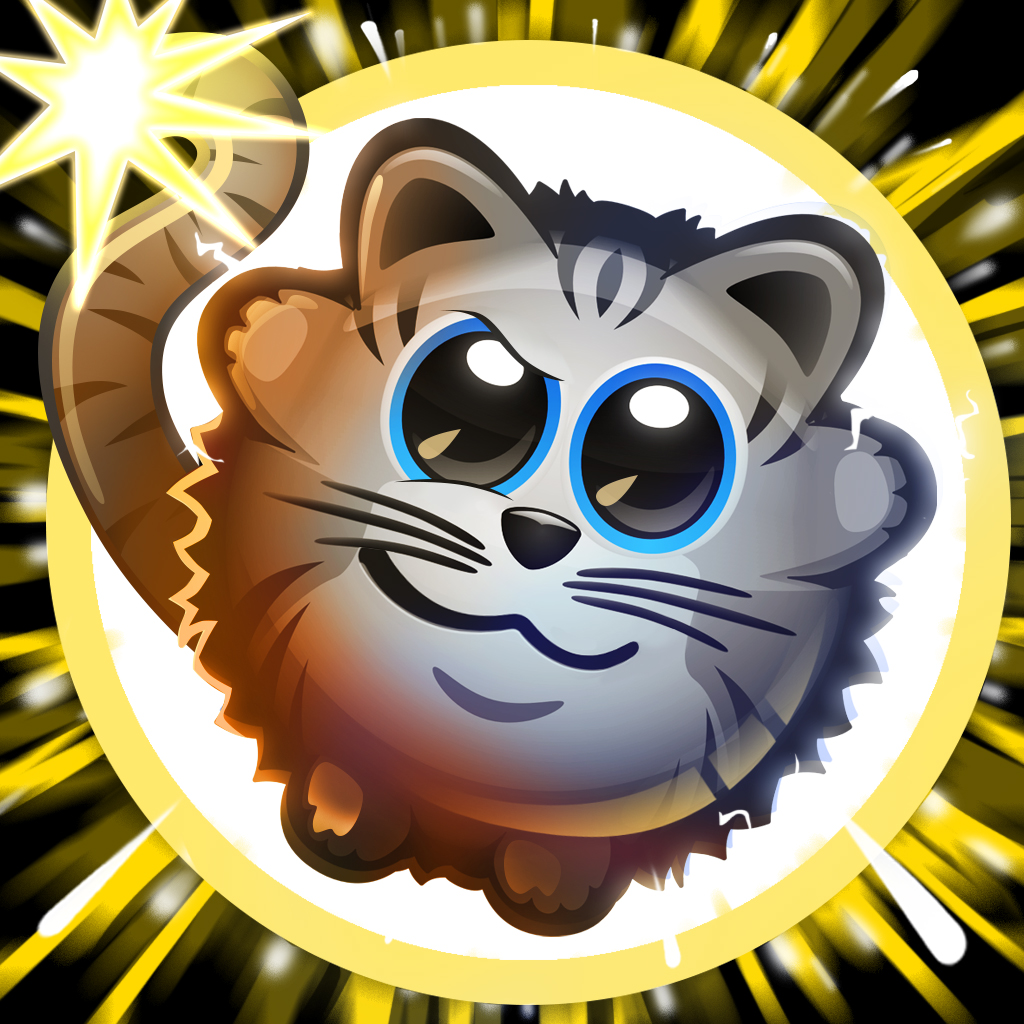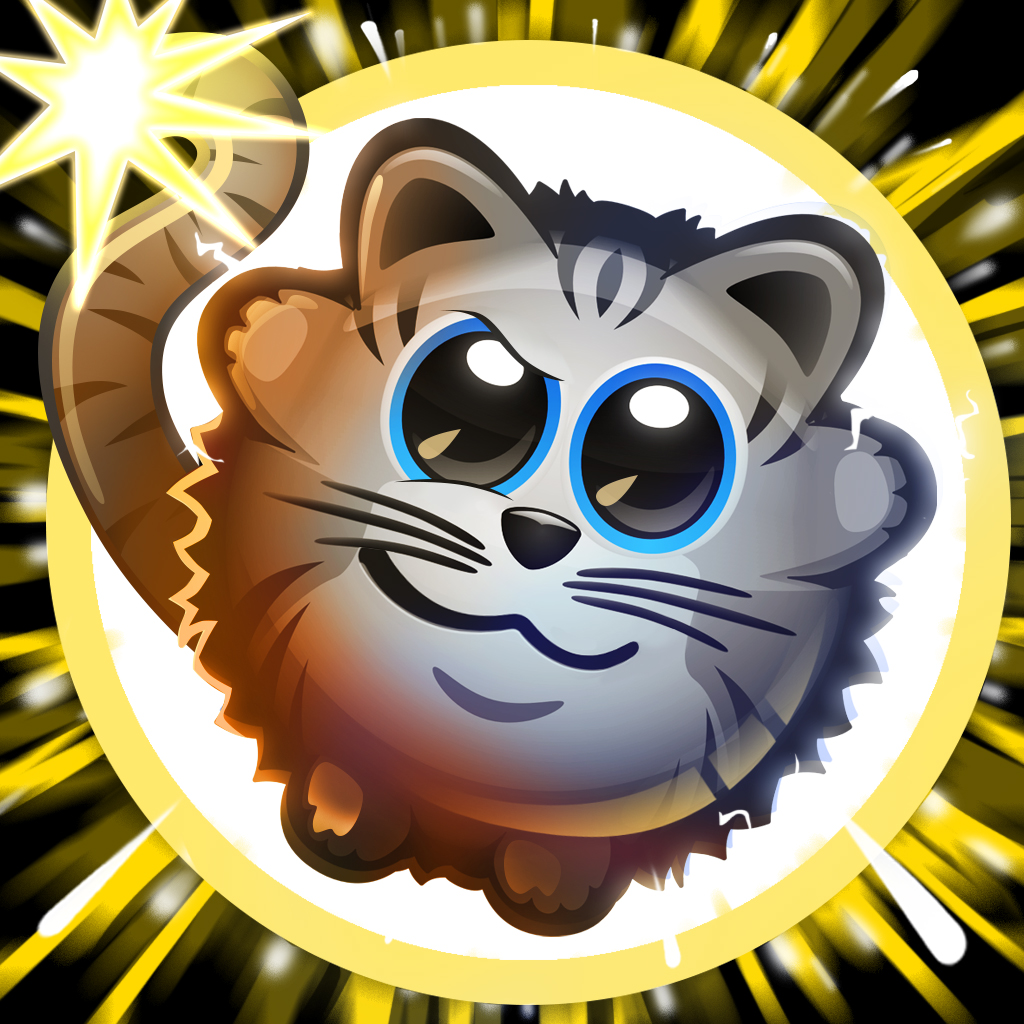 Exploding
Bombcats
Save
The
Day
May 16, 2013
Bombcats (Free) by Chillingo Ltd is a physics-based universal game where furry felines explode in an effort to rescue their bomb-tastic friends from tiny cages. Collect sunshine and gems to unlock fun costumes and helpful upgrades. Play with seven different kitties to save every trapped friend.
Players start off with Fuzzball. This round, puff of a kitty doesn't do anything special, but he will work his hardest to save his friends. After seven levels, you will unlock Clawdia. This red minx can use her claws to stick to the sides of walls to help get to hard-to-reach places. As the game progresses, you will unlock new cats that each have different special abilities.
The goal of each level is to rescue other bombcats that are trapped in cages. To rescue them, explode near the cage. When you let them out, they will also explode in appreciation.
One other goal of each level is to collect all three suns. If you don't collect them all, you can't move on to the next level. So, be sure to aim your jumps carefully.
To move, touch the cat and drag your finger in the opposite direction that you want him to go. An arrow will appear that will show you the kitty's arc. Then, let go and the fur ball will fly through the air in the direction you have aimed for.
To get further, touch the screen and drag your finger again. This will give your cat a second jump. You can perform this move in mid air, or after the cat has landed safely somewhere. Sometimes, you will need to make him jump in mid air in order to get him to the right spot.
After you've touched the screen twice, the third tap will automatically set off your Bombcat. That is to say, after you've made the kitty jump twice, don't touch the screen again until you are ready to blow up. If you explode too far from the caged cat, you won't be able to rescue your friend.
There are also timed levels that require you to complete a run of the same levels you've just played, but with a timed element. To earn three suns, complete all levels within a certain amount of time.
As the game progresses, you will unlock new items. There are seven different cats, funny costumes, boosts to increase your cat's abilities, and special powers like Slow-mo and Long Tail. You can't buy unlocks for these items. You will have to earn them. However, once they are unlocked, you can buy the ability to equip them or upgrade them.
This game is fun and offers a unique twist on traditional physics-based games. Players make kitties jump through the air in order to eventually explode in the presence of another cat. After about a dozen levels, the game starts to feel a bit repetitive and the replay value isn't particularly high because you repeat the same thing over again.
Even though the game is free, the in-app purchase mechanism is not pushy. You could play the entire game without feeling like you need to buy anything. Fans of casual physics-based games will enjoy this one. Download it in the App Store today.
Mentioned apps
Free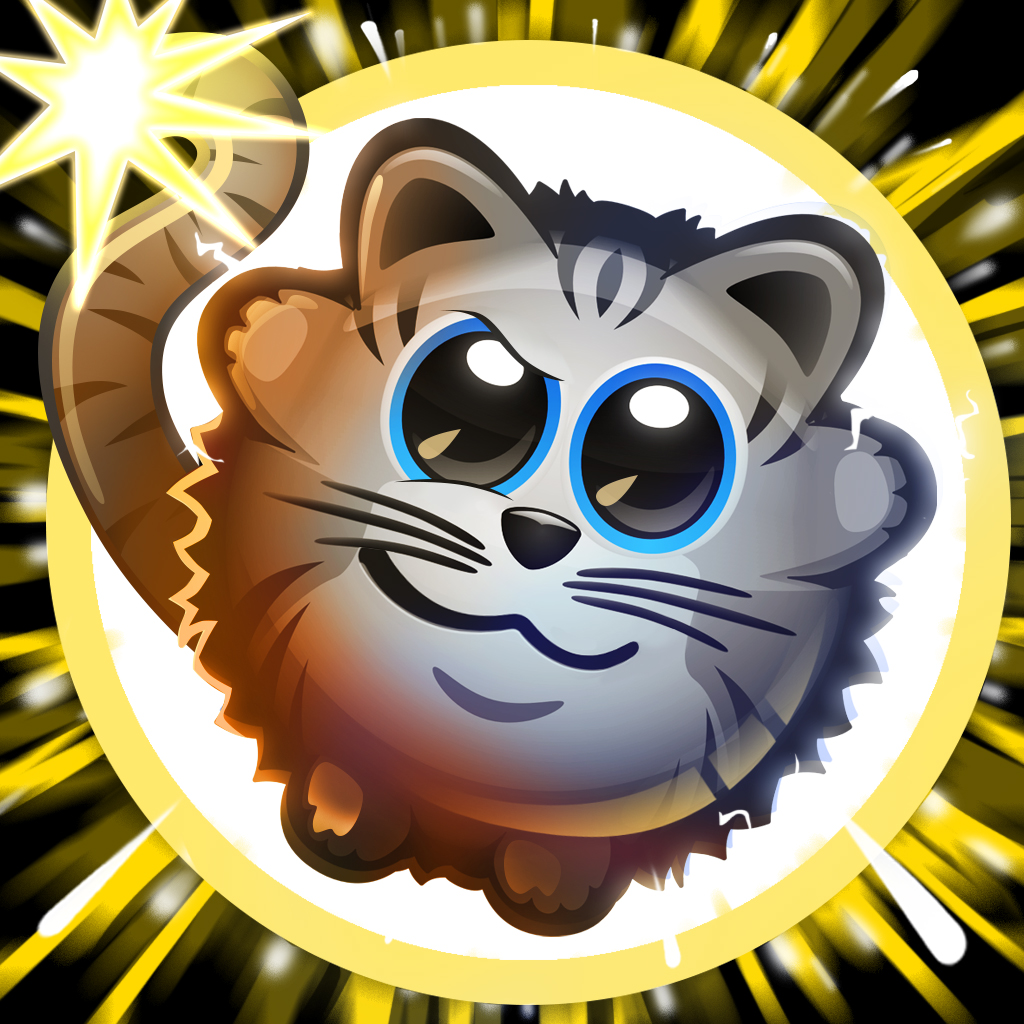 Bombcats
Chillingo Ltd
Related articles