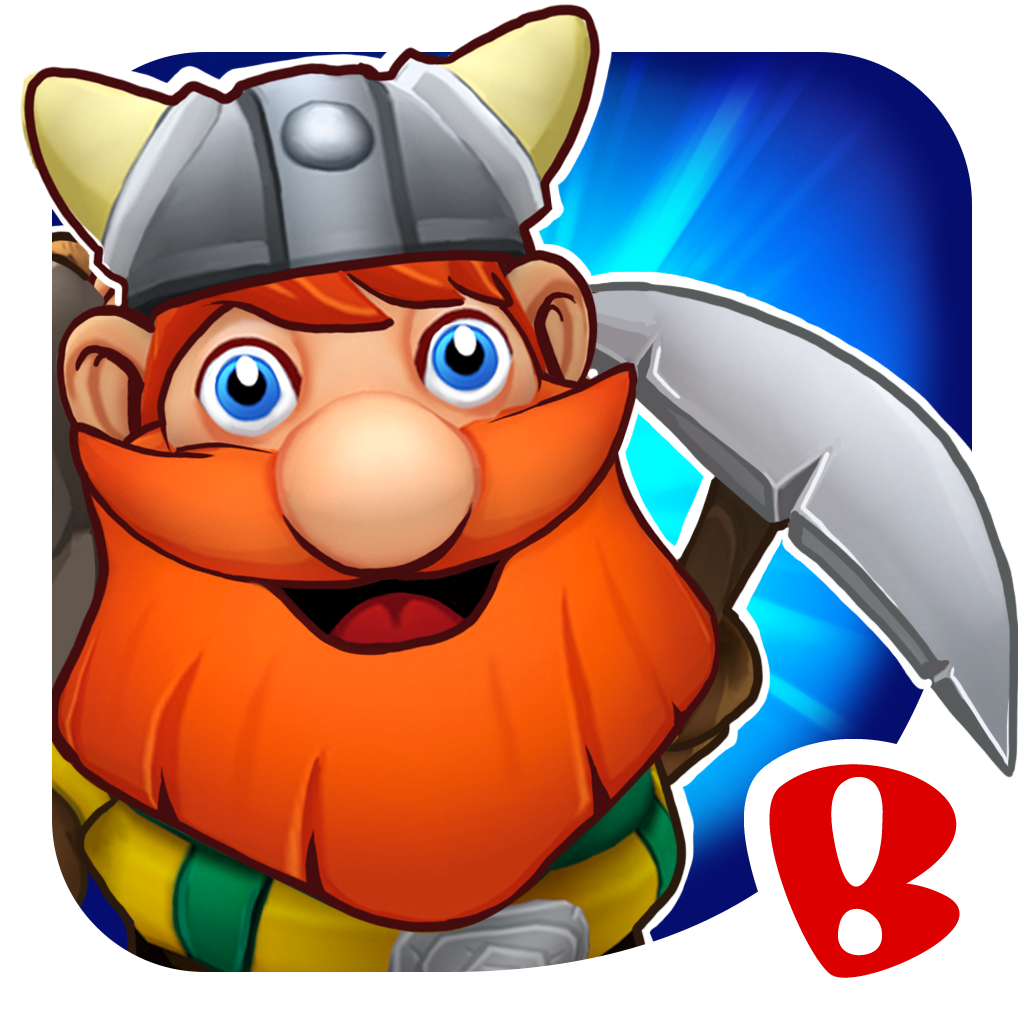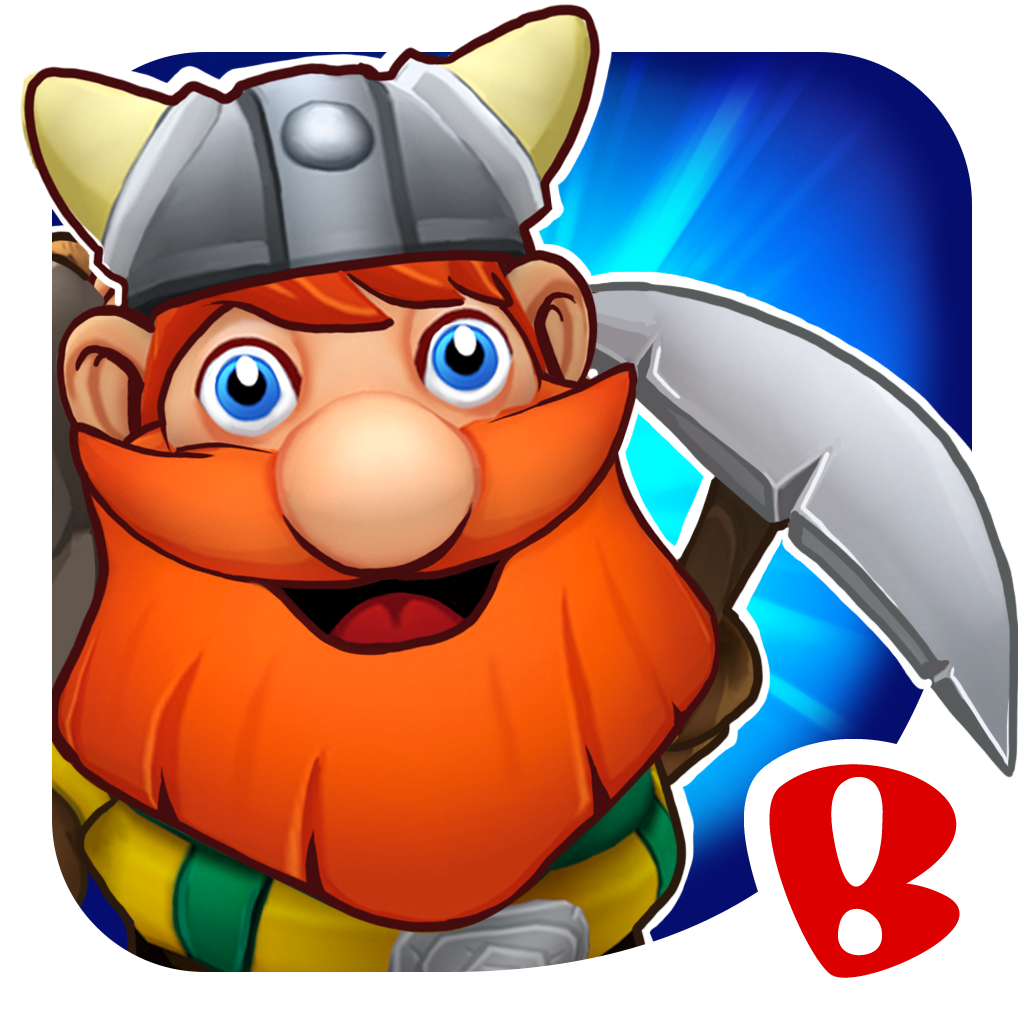 Mine
Your
Way
Through
Challenging
Puzzles
In
Dwarven
Den
From
Backflip
Studios
May 2, 2014
Dwarven Den™ - The Mining Puzzle Game (Free) by Backflip Studios is a delightful mining and puzzle game, creating a unique mix that is a joy to play. If you enjoy other games like CLARC and Minecraft, then you'll like what Dwarven Den has to offer.
When I have some downtime, there's nothing I enjoy more than relaxing with a good game on my iPhone or iPad. I have found that it's definitely one of the best ways for me to just unwind after a long day. And of course, if it's a good puzzle, it gets extra brownie points — they're my favorite type of game, because it really helps stimulate the mind. And then there's the mining aspect that has grown in popularity because of Minecraft. It's not one of my favorite things in the world, but it is pretty fun when I do play games with this element. So when I stumbled upon Dwarven Den, I was intrigued by the mix of both puzzle and mining, with a bit of resource management. Plus, Backflip Studios is responsible for some excellent titles in the past, such as Paper Toss 2.0, Ragdoll Blaster 3, and Ninjump Rooftops, so I was excited to check out their latest work.
The visuals in Dwarven Den are beautiful, and pretty detailed, despite the cartoonish art. The levels are basically grids of blocks that you need to mine through to make a path, but each block will have its own distinctive look, as well as requirement in order to mine. Your dwarves, which you accumulate as you complete levels, will all be different with their own style, personality, and special tech methods to be used to get past obstacles. The various monsters that you'll encounter are also quite charming in terms of design, but they're bad for you, of course. The game soundtrack is quite fun and adventurous, and the sound effects are quirky and cute.
The game contains plenty of levels that you need to go through in linear order. There are around eight different "areas," which are basically layers in the earth's crust. Since it's a mining game, this makes complete sense as you dig deeper and deeper into the crust. These areas will all have their own set amount of levels for you to complete, and you can see the type of monster that you will encounter for each different layer. You need to clear the previous level in order to move on to the next, and you can earn up to three stars on each stage (two are hidden somewhere in the level, and the third is earned by completing it).
While the game starts off with you rescuing some dwarves who ended up lost and stuck in crystal, you will learn that the objectives for each level will vary. Sometimes you just need to free more lost dwarves, and other times you'll need to mine and collect all of the gold or an item tucked away in a big treasure chest. No matter what the end goal is, though, you will find yourself in a stage that is basically a puzzle, and most of the time, there are multiple solutions to go about it, or there's just one obvious one.
In order to progress, you'll need to mine the blocks that are in front of you. To do this, just tap on it to chip away at it with your current pick. The dirt ones will take one tap, but then you'll encounter tougher stone blocks and some that you can't get rid of at all. As you play, you will discover stronger picks that you can equip, which will decrease the number of taps required to get rid of a block. There are also other pieces of equipment, such as helmets, that will increase your stats too. Chests may be scattered throughout, and you just need to tap on them to open for some goodies.
In Dwarven Den, each tap on a block will take up one energy, which you can see in the top left corner. You only have so much energy, which means that you'll need to plan out your routes carefully. There are also red crystals that you can break to reenergize your dwarf, and sometimes you can find shards in the dirt blocks when you break them. If you are out of energy, then you will need to spend "gems," one of the forms of currency, to get more, otherwise, you've failed the level.
In addition to the energy, you will have dwarves who have tech abilities, such as bombs that can clear away multiple stone blocks at once, but this requires "tech" to use. Tech is similar to energy, and you can refill your tech when you break blue crystals, or snag up a few pieces in broken blocks.
As I mentioned, there will be pick upgrades for you to find, and you can equip them from the inventory screen. However, there's a bit of a crafting process here as well. You can take two picks of the same variety (or different ones, and even ore, if you want to experiment) and combine them to create something new, and possibly even better than what you already have. This is really interesting, as it's fun to discover all of the different pickaxes that you can create through various combinations.
Since Dwarven Den is a free game, it does run on an energy system (different from the energy you need to mine), as most freemium games do nowadays. The energy will take some time to refill, but it's not too bad of a wait.
Despite being a freemium game, I'm finding Dwarven Den to be pretty enjoyable so far. It's a nice blend of puzzle, mining, and strategy, as you will need to plan out a good route that won't take up all of your energy before you can complete the level. The cartoonish graphics are quite enchanting, making this a game that is suitable for all ages, and it has a lot of challenging levels for you to go through, without necessarily having to pay a dime.
I recommend checking out Dwarven Den this weekend if you're looking for a fun little puzzle game with a unique mining twist to it. You can get it for free on the App Store as a universal download.
Mentioned apps
Free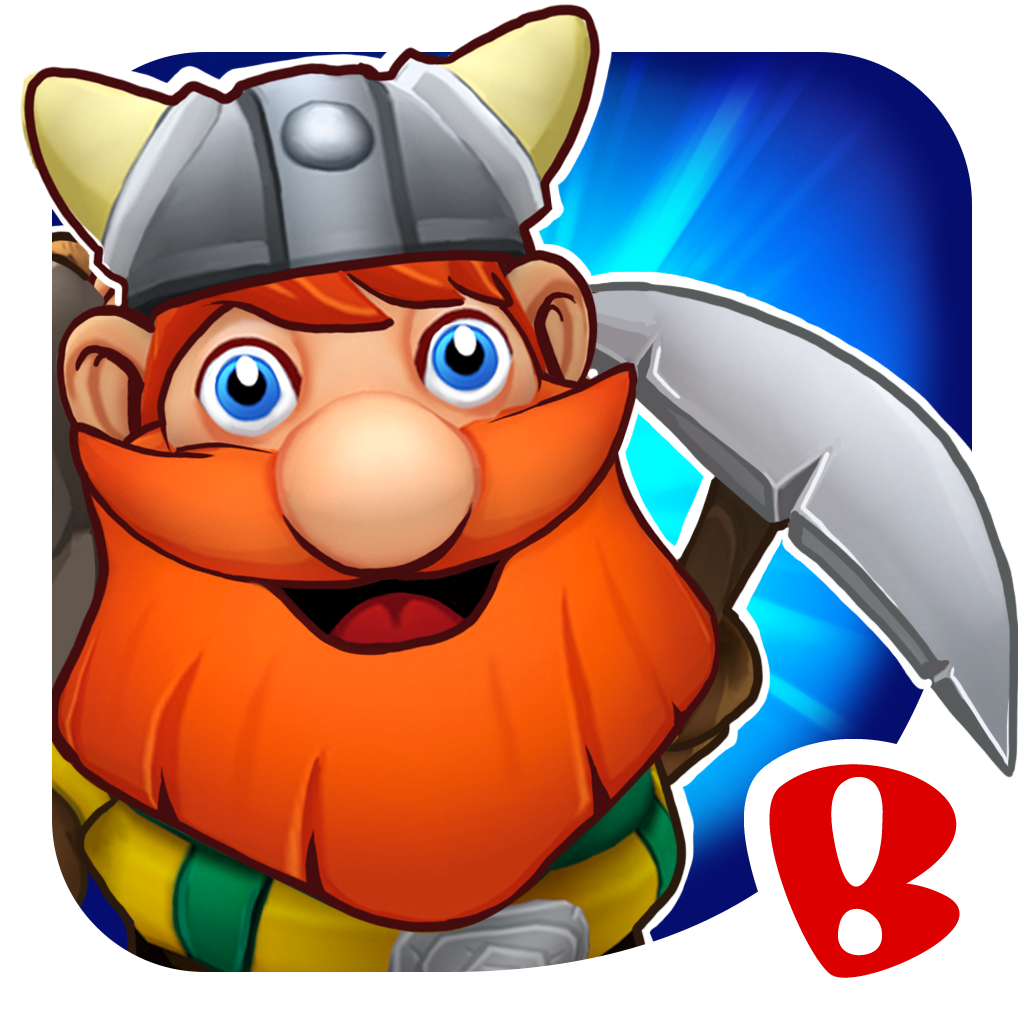 Dwarven Den™ - The Mining Puzzle Game
Backflip Studios
$3.99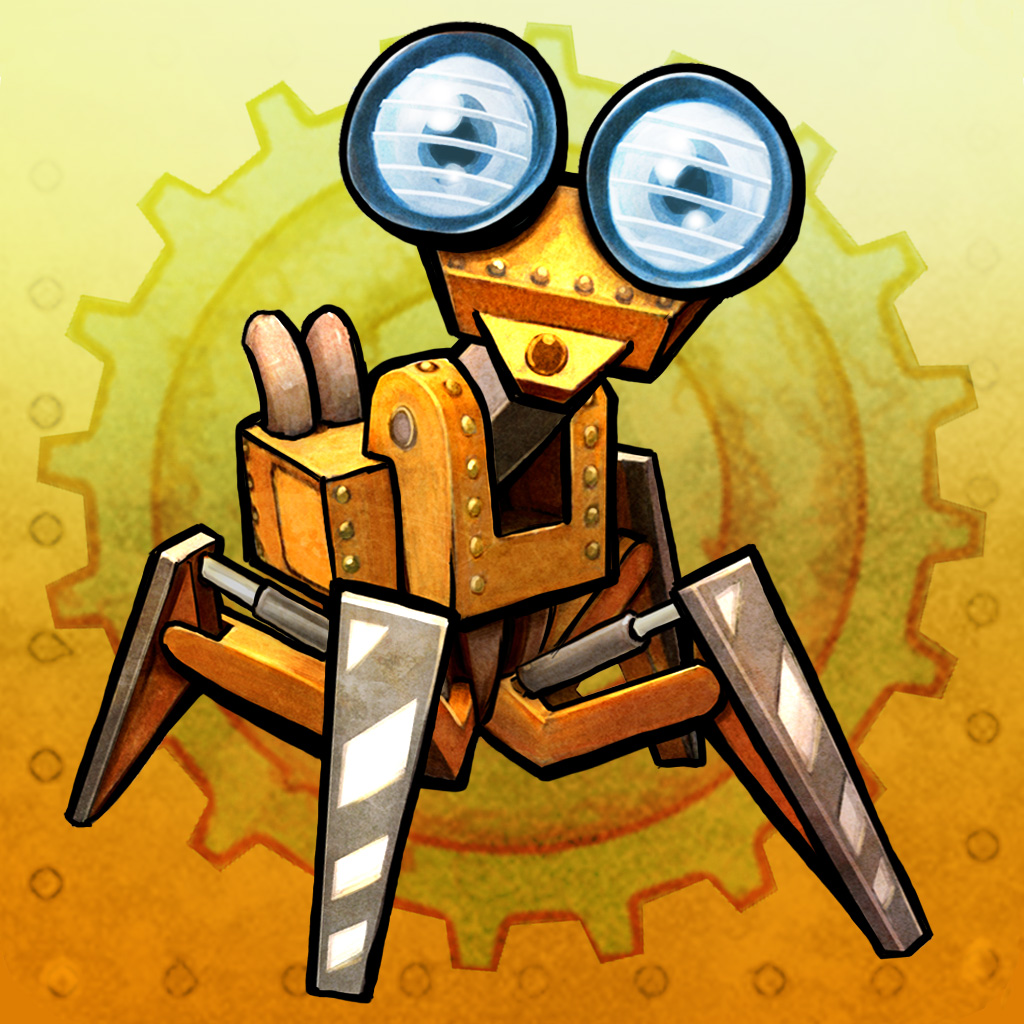 CLARC
Matthias Titze
$6.99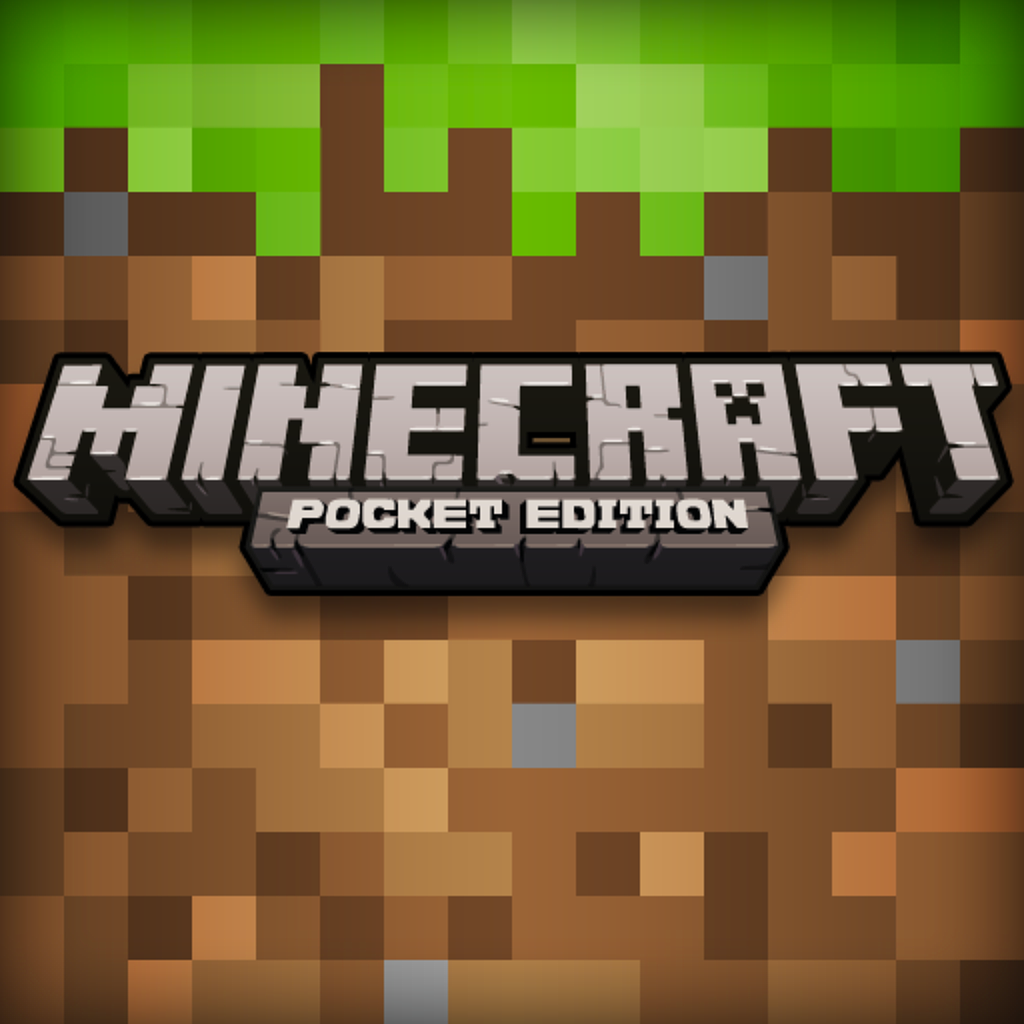 Minecraft – Pocket Edition
Mojang
Free
Paper Toss 2.0
Backflip Studios
$0.99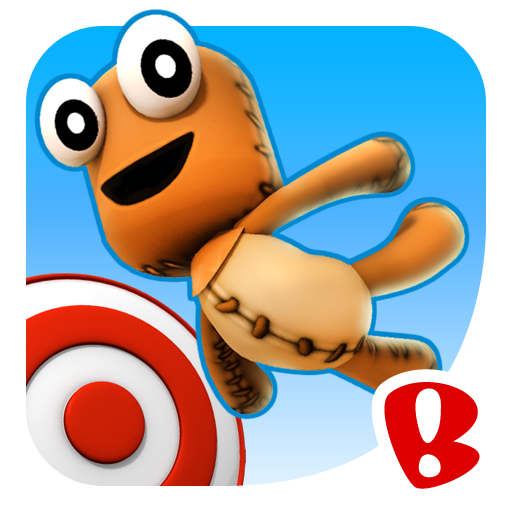 Ragdoll Blaster 3
Backflip Studios
Free
NinJump Rooftops
Backflip Studios
Related articles